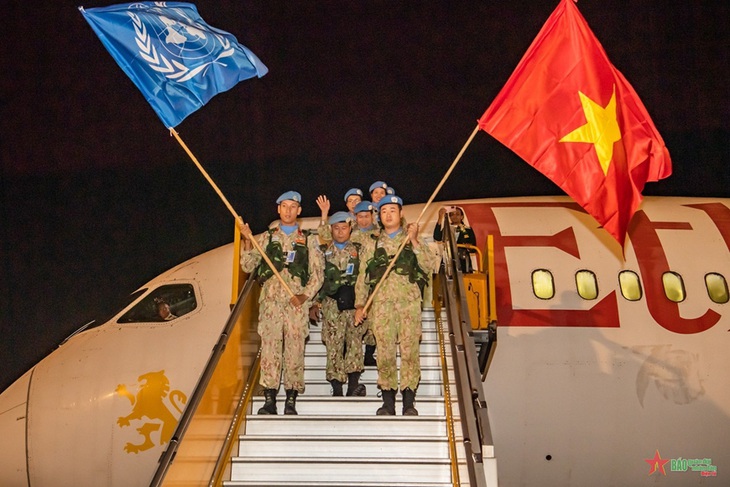 This morning, August 15, Vietnam's first team of engineers returned home after more than a year of duty at the United Nations Interim Security Mission in Abay, Africa (UNISFA).
Just after the aircraft carrying the first engineer team landed at Noi Bai International Airport, the members attended a flag-raising ceremony held in the VIP A area.
At the welcome ceremony, Colonel Pham Manh Thang, director of the Vietnam Peacekeeping Department, extended special congratulations to the members for successfully completing their assignments, returning safely and in full force. Strong.
In particular, to commend the 11 members of the 1st Engineers team who volunteered to be on duty in the 2nd Engineers Squadron.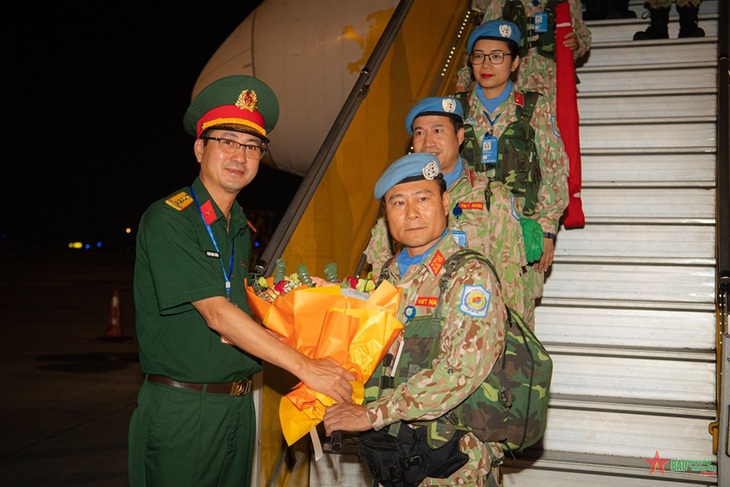 "Being the first unit of Vietnam to be deployed in a new area, in terms of mission reorganization of forces, lack of facilities, severe weather conditions and many difficulties in transportation. Daily activities as well as performance of tasks Even in , but the whole team has mastered well, always been united, tried to overcome all difficulties, successfully completed the tasks assigned by the mission commander, which is worthy of the period of time. The hope entrusted by the party, the state and the people," said Colonel Thang.
With the results achieved during the implementation of the mission, 184 officers and employees of Engineer Team No. 1 were awarded medals for UN peacekeeping; The mission's commander sent a letter of appreciation for his many contributions during his tenure, especially during the mission's reorganization.
Reporting the results of the tenure, Colonel Mac Duc Trong, captain of the First Engineer Team, said that after 15 months of working in the Abei area, the First Engineer Team has successfully completed the tasks assigned by the Union. Excellently accomplished including tasks assigned by the Ministry of State and Defense.
During more than 15 months of duty at Abei, the 1st Engineer Team upgraded and repaired the mission's main traffic routes, totaling approximately 70 km in length, transporting over 90,000 m.3 Land, repairing and overcoming 15 points of flood and mud, ensuring smooth circulation on the entire route and crossing the schedule with the laid down plan.
The mission tasked Engineer Team 1 with the task of opening 15 new security and safety patrol routes through the jungle with a total length of 303 km.
Construction of a new field airport for MI26 heavy aircraft to take off and land at Diffra and consolidate and maintain 2 mission critical heliports.
The organization successfully pulled over 150 UN vehicles, mainly petrol, food and armored vehicles; More than 500 cars from all kinds of local people were successfully rescued.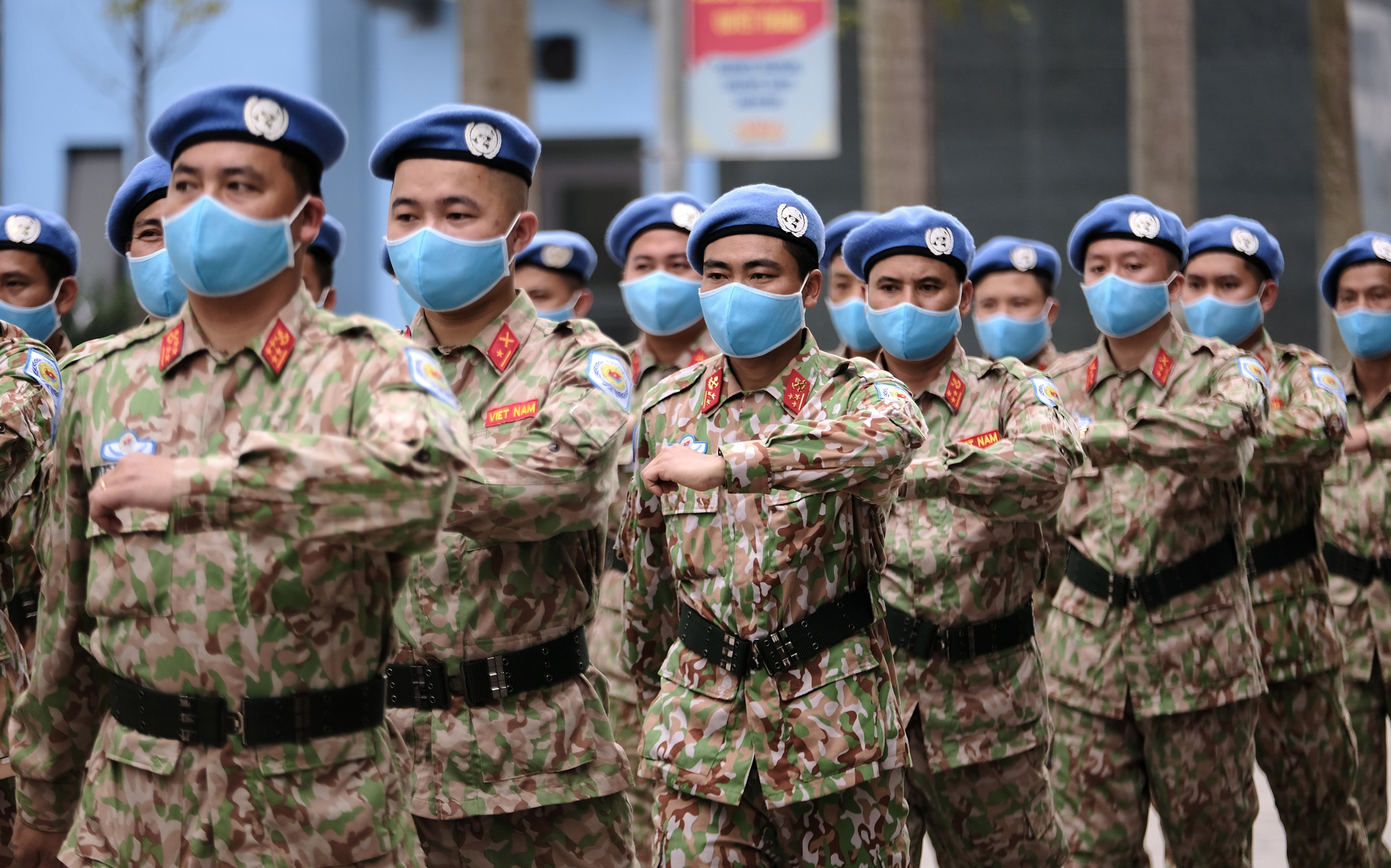 Vietnamese engineers carry out international mission for the first time
(tags to translate) peacekeeping