Chinese state media reported on 15 August that rescuers were ready to protect homes and farmland in the Songliao Basin, covering more than 1.2 million km north of Beijing.2,
The region includes parts of four provinces and several major cities with a total population of about 100 million. Thousands of people have been evacuated to a safer place.
Reservoirs have been partially drained and authorities are preparing for a rise in river levels. At least 10 rivers have recorded high water levels in history.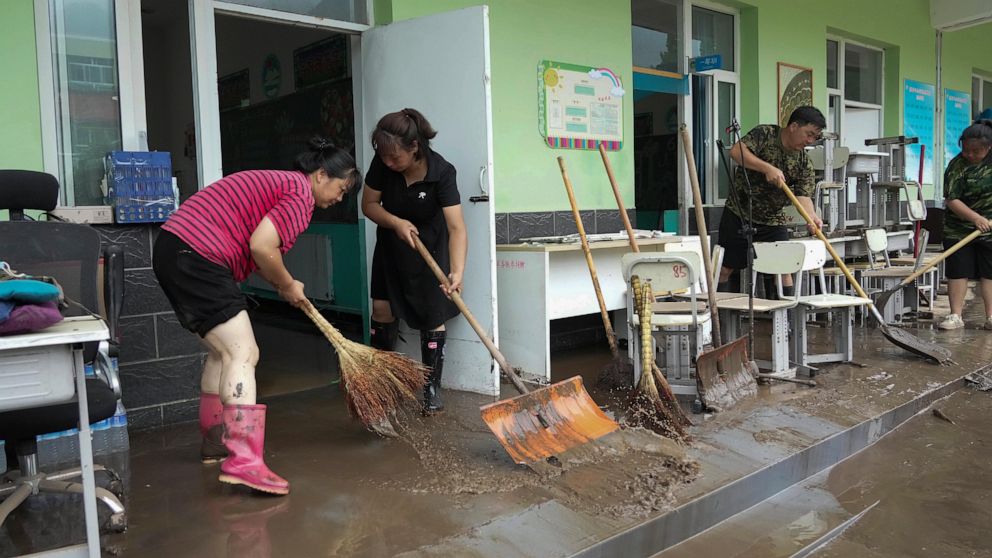 A school after flooding in northern China's Hebei province on August 11. Photo: AP
Much of China has been hit by a particularly severe summer, resulting in floods that killed 142 people in July and dozens more this month.
The death toll from the August 15 landslide in the western Chinese city of Xi'an has risen by three to 24, while three others are still missing. A rescue team of 980 people with sniffer dogs is continuing the search operation.
Earlier, on the evening of 11 August, a landslide and flash flood damaged a highway and left 900 homes without power.
Many parts of China experience heavy rains and floods every summer. However, this year, other regions including the capital Beijing were partially affected due to two major typhoons that ravaged Japan and the Korean Peninsula.
Beijing avoided serious damage by diverting the water to neighboring Hebei province.
The deadliest flood in China in recent history occurred in 1998, killing 4,150 people. Most of them live along the Yangtze, Nan and Songhua rivers in the Songliao Basin.
In 2021, floods killed more than 300 people in central China's Henan province. Record rains inundated the provincial capital Zhengzhou, turning roads into raging rivers and flooding a subway line, stranding commuters.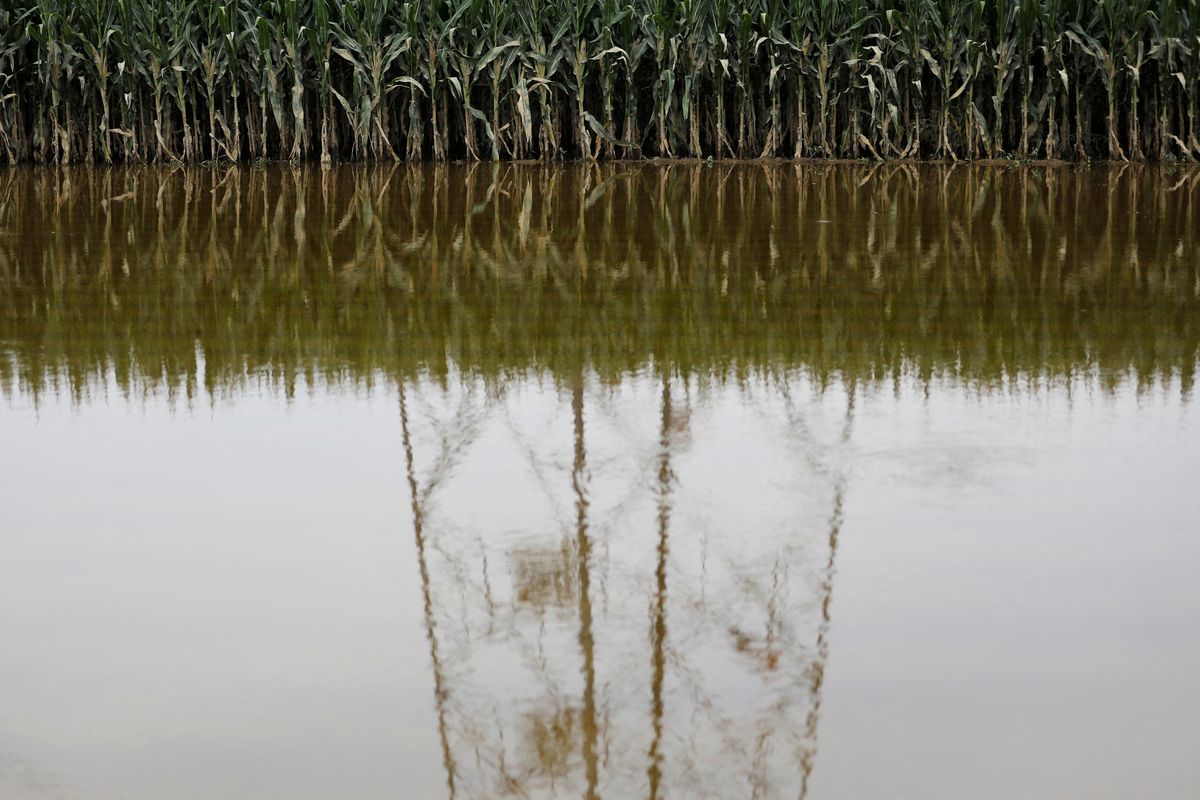 On 7 August, a corn field was flooded in Hebei province. Photo: Reuters
Meanwhile, traders and analysts said last week that floods had damaged corn and rice crops in China's key northern grain-producing belt. Preliminary estimates suggest that 4–5 million tonnes of maize, or about 2% of the country's production, have been affected by the floods.