According to the news agency RheaA fire broke out at an auto repair shop in the Dagestani capital Makhachkala at around 10 pm on 14 August, and the explosion spread to a nearby gas station.
Dagestani governor Sergei Melikov said the number of injured had risen to 50. "According to information from the Dagestan Disaster Medical Center, as of 0:00 (Moscow time), 12 people were killed, 50 were injured," Sergei Melikov said on the messaging app Telegram.
Meanwhile, some Telegram channels say there are even more casualties.
All the injured have been admitted to the hospital and their condition is critical Rhea Quoting a local health official.
Serge Melikov said in a telegram that emergency teams and medical staff had been sent to the scene and that he was personally monitoring the situation.
The Russian Emergencies Ministry said if necessary the victims would be brought to Moscow by a special ministry flight with doctors.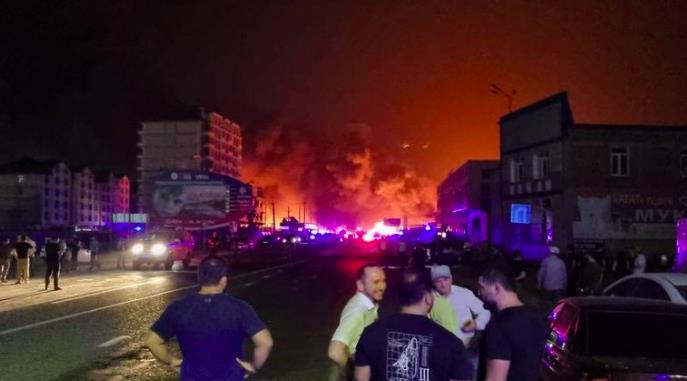 The fire started in an auto repair shop in Makhachkala, with the blaze spreading to a nearby gas station. Photo: RT
The fire broke out in an area of ​​500 square metres. According to officials, there is a danger of new explosions and fires.
radio rt The cause of the explosion at an auto repair shop in Makhachkala is still unknown.
According to the news agency reutersUnverified videos on social media show a massive fire at a local hospital and several people injured.
The Telegram SHOT channel posted a video purportedly showing the explosion. Video footage showed large sparks rising over a large area near the gas station. The gas station is also on fire. Columns of black smoke rose into the sky.
According to some sources, the fire spread from the gas station to neighboring buildings.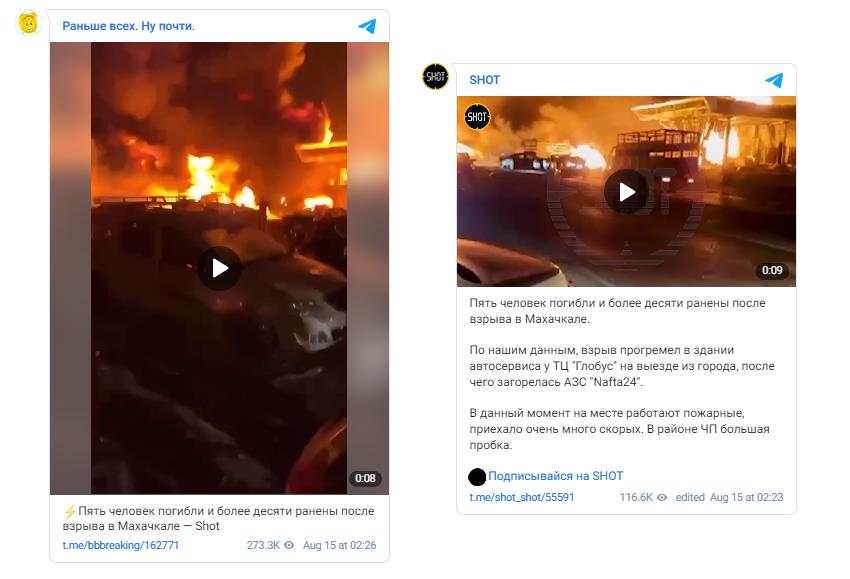 Footage of the explosion on social networks. Photo: RT
Meanwhile, news agency… Rhea Two people were killed and five injured in an explosion at the Talinsky oil field in the Khanty-Mansiysk (Yugra) region in Russia's western Siberia.
On 9 August, a fire broke out at a military facility in the city of Georgievsk, the capital of the Stavropol Krai region.
A day later, a fire broke out at a petrol production unit at the Mozyr refinery in southeastern Belarus, the country's Emergencies Ministry reported.