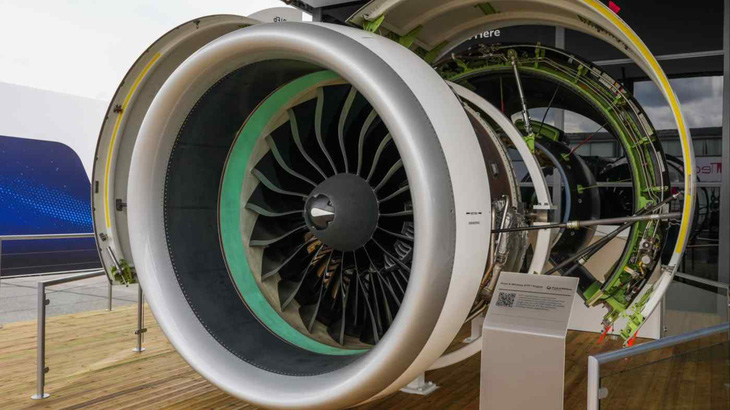 Airlines in the US and Europe are struggling to find spare parts and jet engines to avoid flight cancellations after engine maker Pratt & Whitney issued a product recall last month.
In July, Pratt & Whitney announced that more than 1,000 engines from Airbus aircraft needed to be removed and inspected.
The announcement has forced several airlines, including Spirit Airlines, JetBlue Airways and Hawaiian Airlines in the US and Wizz Air in Europe, to change their flight schedules or ground some planes.
In the midst of the above, Wizz Air has cut down on its growth target and is considering temporarily canceling some flights or routes.
The airline also warned that engine problems were putting pressure on its maintenance operations.
Meanwhile, Spirit Airlines told investors this month that with fewer planes, it "will likely experience overstaffing" in the fourth quarter of 2023 and early 2024.
JetBlue CEO Joanna Geraghty also told investors that the company is considering leasing engines to mitigate the consequences of removing "a handful" of engines from aircraft next month.
Ms Geraghty said, "We are trying to take whatever self-help measures are available. But as we know, the supply is very limited."
Pratt & Whitney has issued a recall after discovering that the metal used to manufacture parts of the engine was contaminated, which could lead to cracks.
Pratt & Whitney's parent company RTX says about 1,200 of the company's 3,000 turbofan engines will need to be tested earlier than planned. About 200 of these inspections will take place in mid-September.
Pratt & Whitney launched the GTF engine in 2016. It is one of two engines that can be used on the Airbus A320neo narrow-body jet, the world's best-selling aircraft.
according to sheet financial Times, RTX has promised to compensate the airlines. Its CEO, Greg Hayes, acknowledged that a recall "would be very costly".
The supply of jet engines has been tight for more than a year, as major manufacturers Boeing and Airbus struggle to meet demand for new planes.
(tagstotranslate) aircraft