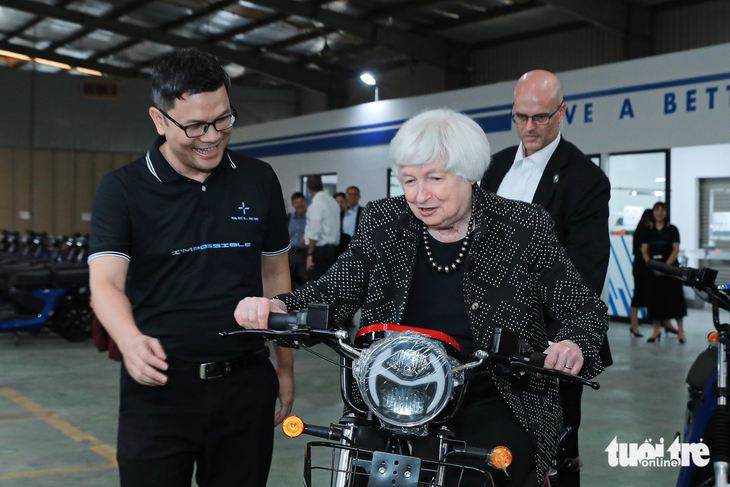 South East Asia is the region that registered the biggest drop in start-up capital at 58.6%. Accordingly, startups based in the region raised $2.13 billion in capital in the second quarter of 2023, down from $5.13 billion in the same period last year.
Gary P. Khoeng, partner in Southeast Asia and India at investment firm Vertex Ventures and an Indonesian market watcher, said the number of investment deals is expected to decline due to the economy's many losses. Macroeconomics and investor conservatism – which has been a problem since 2022.
"Overall, we have to be cautiously optimistic between late 2023 and 2024, when the macroeconomics seems to be getting 'better' than last year. But there can still be ups and downs." happened formally," Mr. Khoeng said.
In the second quarter of 2023, startups in Vietnam raised a total of US$413 million, surpassing startups in Indonesia with a total of US$327 million, but still far behind the total raised. US$1.24 billion raised by start-ups in Singapore.
South Asia is also experiencing another worrying trend as seed funding, previously relatively stable despite cold flows, is showing signs of slowing. Affected
Only 52 start-ups in Southeast Asia successfully raised seed round capital in Q2, down 29.7% from the previous quarter and 45% from the same period last year.
In the current context, it is difficult for start-up capital in Southeast Asia to exceed the level of capital raised in 2022 for the full year of 2023.
According to data from Deal Street Asia, start-up capital in the region was up only 44% in the first 6 months of the year compared to the same period in 2022, reaching $4.2 billion.
Sharing the position with Southeast Asia, start-ups in India sought capital of $6.58 billion in the first half of the year, down 66% from the same period last year.
At the current rate, China is likely to be the only country in the region to raise start-up capital in 2023, surpassing 2022. In the first half of 2023, startups here raised 25 USD 0.7 billion, up 8.8% over the same period. In 2022.
However, DealStreetAsia believes that geopolitical tensions are likely to impact growth in the second half of 2023.
"Capital partners are becoming more and more cautious. Some institutional investors even avoid investing for the first time, or are afraid to invest in certain areas. This is also our first time. There are investors who do not want to invest in China. Are." DealStreetAsia quotes Mr. Kenneth Gaw, Manager and Co-founder of fund management firm Gaw Capital Partners.
(TagstoTranslate)Southeast Asia