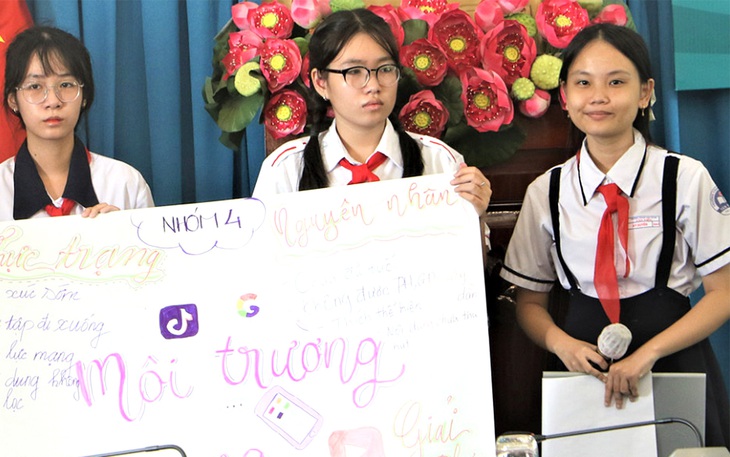 At a meeting of the Children's Council of Ho Chi Minh City yesterday, a middle school student said that many of you, without realizing it, are hurting others, especially the person being reminded, Too casually leaving comments online. Come there
Don't choose to be violent with someone if you don't want to one day face cyber violence yourself.
We've probably all seen this most clearly in the recent onslaught of mouth-watering beauty looks. Joining the crowd, throwing stones, following it no matter how much it hurts the person, these kind of comments are not very strange, but lately, it is being misused a lot.
Even in Ho Chi Minh City, many students say that when they encounter something they don't like about each other, many of them opt to attack and defame their friends online with anonymous accounts. Be ready to choose.
Instead of being able to discuss with each other or share the problems you are having with adults, many of you have chosen the online world as a refuge, happy to seek revenge, to vent your anger. A harmless weapon to satisfy.
And you call it cyber violence!
At first it doesn't seem like a big deal, but the consequences will be as dire as school violence. Even malicious comments can "kill" someone with really terrible damage without causing any injury.
Many conflicts and conflict resolution frictions in real life have been caused by online exchanges and many people have been punished for such incidents. Turns out, the online world is virtual, but the results are real, not virtual at all.
Then came recommendations such as alarm bells, urgent requests for action, macro management and doing something about the cyber violence story to raise awareness about it all.
In comments recently made by children at HCMC, you hope that you will not only coach students on safe internet use, but require parents to participate as well.
It is a way to help parents understand what their children need, to help their children behave appropriately on social networks, especially if their children are being attacked or cyberbullied. If you have to face them, remove them in time.
Not just children, many people who are taking advantage of technology and social networks today need to be equipped with coping skills and appropriate behavior when communicating online.
There will be no common thread, but the lessons learned and experiences are entirely shareable. It's also a way of reminding each other and reminding ourselves of each other when encountering and solving a problem that comes up online.
It is said that those who say are easy to forget, but those who hear are always remembered, especially malicious words, words with deep meaning, sometimes even become a wound in their heart.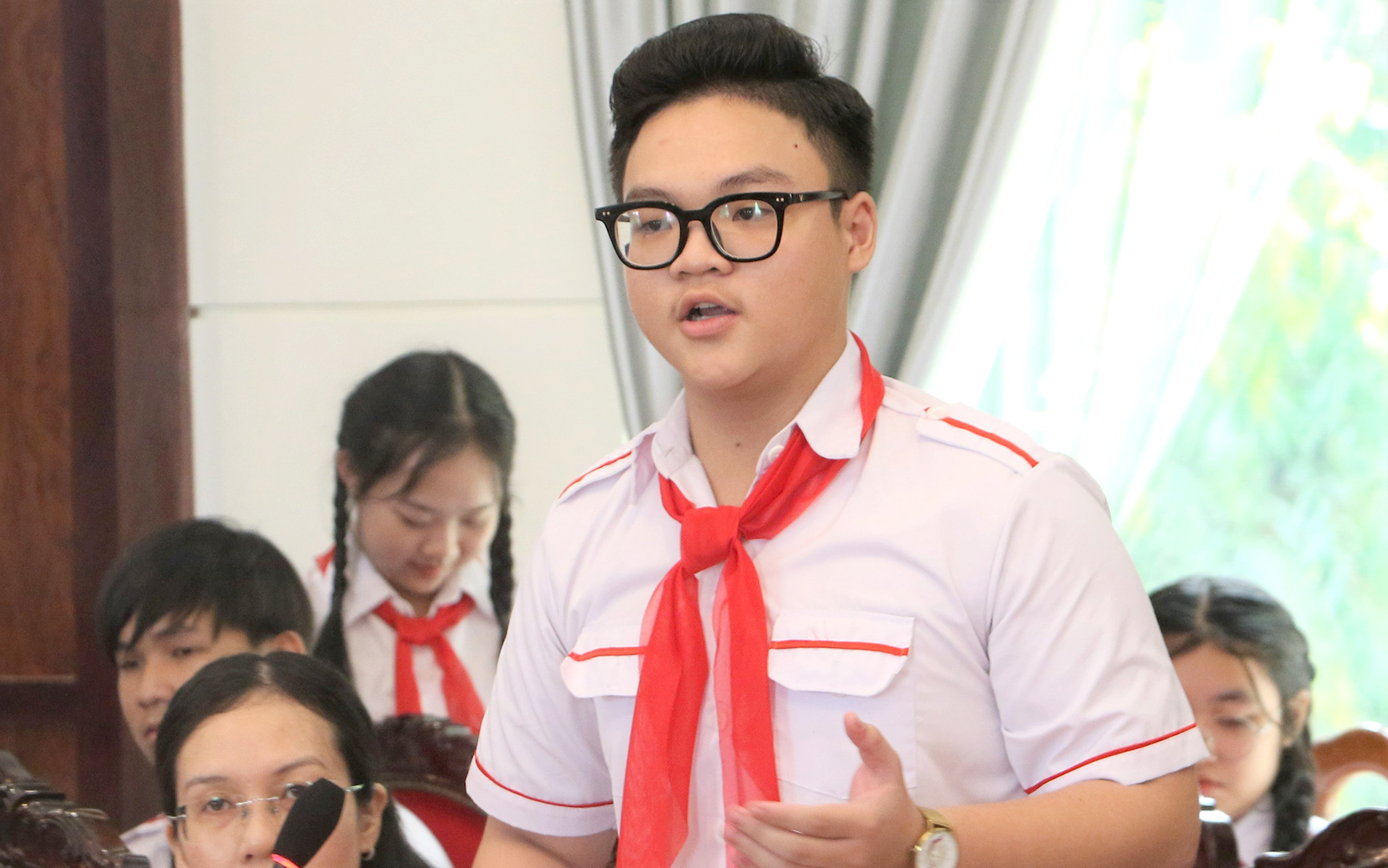 Children are worried about cyber violence
(tagstotranslate) cyber violence