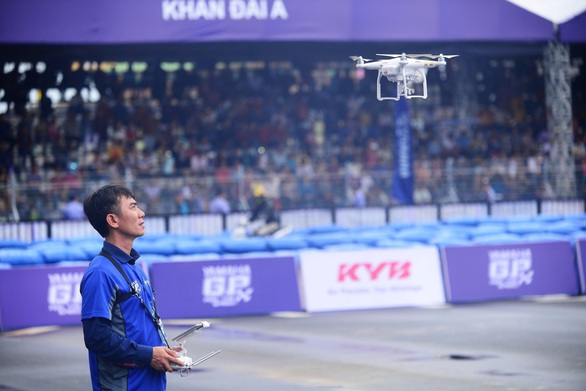 Drones flying over Ho Chi Minh City – Photo: Quang Dinh
"Break the fence" to test technology solutions.
On the afternoon of August 16, Ho Chi Minh City's Department of Science and Technology to gather experts' opinion on "regulating the criteria and controlled testing areas of new technology solutions in high-tech park, centralized information technology park, innovation" Organized a seminar. Center in Ho Chi Minh City" (sandbox mechanism).
The Department of Science and Technology has divided technology sectors into two groups that can participate in controlled trials.
group 1 Including LoRaWAN, Wifi-Halow wireless technology products and solutions, driverless electric vehicles, digital technology solutions using drones, etc.
group 2 Including artificial intelligence, cloud computing, internet of things, virtual reality, blockchain technology, intelligent cyber security technology, self-healing and adaptive, hands-on robot, collaborative robot, method autonomous underwater vehicle…
New technical solutions must be solutions whose technical and commercial content is not specified in any legal document, or regulated, but may underlie grant-making procedures. allowed within the test limits.
Also, it should be a solution that brings socio-economic efficiency to HCMC. Ho Chi Minh City will support campus and infrastructure in the High-Tech Park, Centralized Information Zone and Innovation Center of Ho Chi Minh City with fair use purpose to serve the solution test.
Entities will also be exempted from obtaining permission if the test product uses regulated technologies. Also, the units will be supported up to 30% of the total testing funds from Ho Chi Minh City's science and technology budget.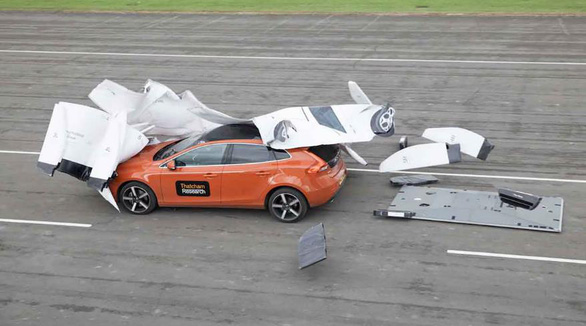 Testing self-driving cars abroad – Photo: DEWESOFT
Ho Chi Minh City needs to focus on sandbox innovation
Commenting on the draft, Dr. Duong Nhu Hung, Dean of the Faculty of Industrial Management of the University of Science and Technology (National University of Ho Chi Minh City), said that Ho Chi Minh City needs to clarify the innovation of new technology products. Use.
Similarly, Professor Duong Nguyen Vu, Director, Air Traffic Management Research Institute, Nanyang Technological University (Singapore), said there should be a framework for evaluating technology products and solutions that want to be included in the sandbox.
A new product will be tested in a small space, when development in large stages, the test environment is also large.
Associate Prof. Dr. Vo Tri Hao – Former Dean of the Faculty of Law, Ho Chi Minh City University of Economics – commented that products and solutions tested in the sandbox need to be clear about the risks. For example, a new drone solution, self-driving car, etc. need to be clarified, especially the security and defense risks, before being allowed to be deployed under the sandbox mechanism.
In contrast, according to Associate Professor Dr. Vo Tri Hao, in order to encourage businesses to participate in the sandbox, the next step is to create more mechanisms for additional products and solutions. Currently, sandboxes are only regulated for testing in high-tech parks, concentrated information technology areas, and innovation centers in Ho Chi Minh City.
If this scale test is successful, Mr Hao thinks it will be possible to scale up to a wider scale sandbox test, for example in Ho Chi Minh City. This will attract investors in more units, especially in science and technology.
(TagstoTranslate)innovation