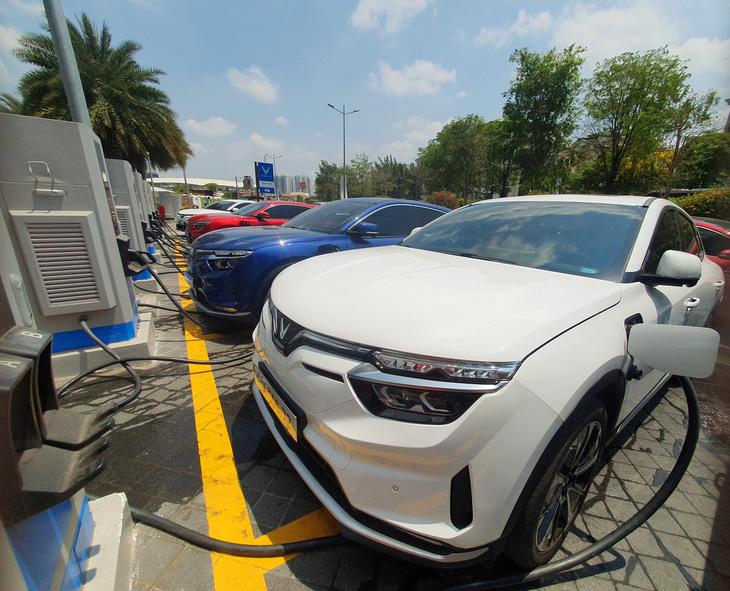 heavy investment in electric vehicles
Vinfast is a leading enterprise, opening the electric car way in Vietnamese market. The company has set up charging stations, promoted technology motorbike taxi services and pure electric taxis. In addition to the existing electric car product range, Vinfast will launch a compact electric vehicle to compete with the Wuling Hongguang Mini EV from China's TMT, which is expected to be available in Vietnam by the end of 2023.
"Foreign" car makers have rapidly boosted their electric vehicle ranges over the past two years. Late last year, Mercedes-Benz Vietnam launched the first EQS pure electric car in Vietnam.
In 2023, Mercedes-Benz will bring 3 more pure electric SUV models to Vietnam, including EQB SUV – small luxury SUV, EQE SUV – mid-size luxury SUV and EQS SUV – large luxury SUV.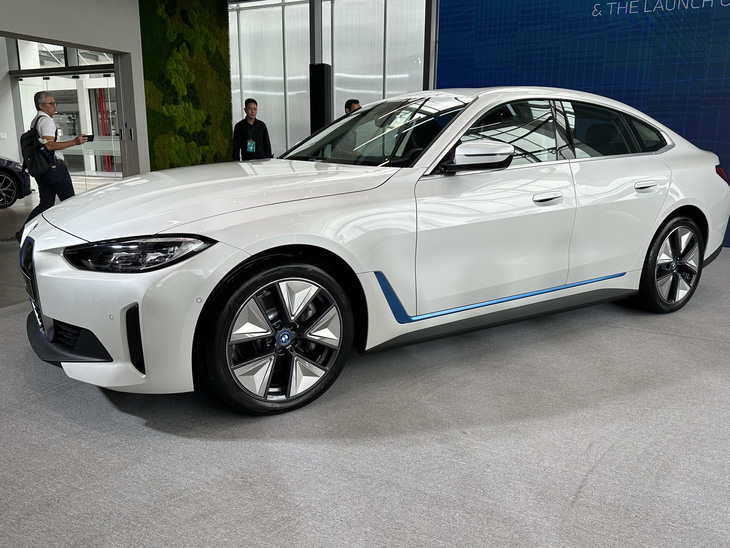 BMW, Porsche, Audi, Volvo launched electric luxury cars respectively. Audi also offers fast charging service for its 2 showrooms in Ho Chi Minh City.
Hanoi-based electric vehicle start-up Selex Smart Electric Vehicles JSC (Selex Motors) has successfully raised US$3 million in convertible bonds from existing investors, ADB Ventures. Asian Development Bank, Schneider Electric Energy Access Asia, Touchstone Partners K Ventures and Sopung Ventures.
Leading wheel manufacturer Bridgestone will launch a new product using Enlighten technology by the end of 2023. This technology promises a greener, more durable, lighter wheel while ensuring load carrying capacity. And the steering is smooth as well.
putting trams into daily service
exchange with young onlineMr. Hoang Manh Tan, Deputy General Director of Son Ha Group, said that the electric vehicle market in Vietnam has great potential.
It's an unused "piece of cake". Son Ha is an enterprise specializing in the manufacture of water tanks, but is making inroads into the field of manufacturing electric motorcycles, which shows that there is still room for investment and exploitation in the market. Previously, most automobile and motorbike enterprises in Vietnam were mainly foreign-invested and exploited.
Mr. Tan said that in the transition from petrol cars to electric cars, businesses need a lot of supportive policies from the government to accelerate the wave of green cars in Vietnam.
Another strategy for brands to succeed in the "electric race" is to partner with relevant players in the automotive industry, taking advantage of the growing trend of the service. To expand the presence of the brand in Vietnamese electric vehicle is to call electric vehicles with young consumers. market.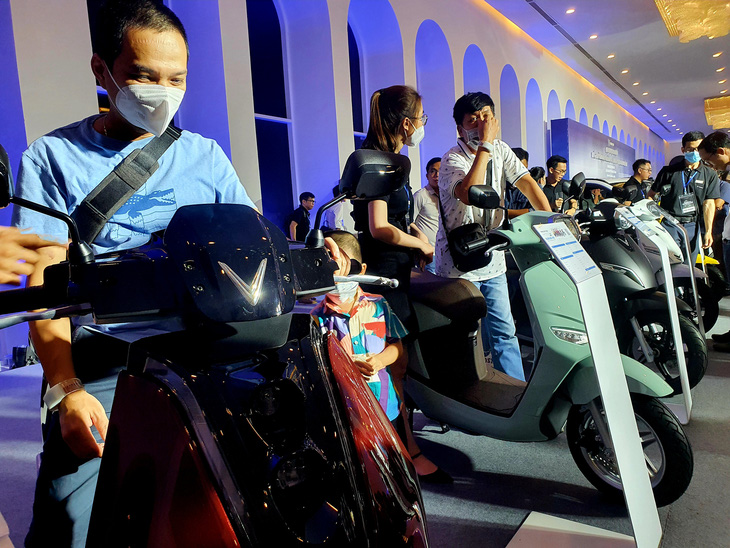 When partnering with taxi companies, electric vehicle brands can directly help consumers easily access and test the benefits of electric vehicles in their daily commute.
In Vietnam, Vinfast cooperates with B Group with pure electric taxi service. The food delivery app cooperates with Datebike, a driver who uses the Bemin electric delivery motorbike. Similarly, Ahmove deploys electric motorbike rental service via app…
Enterprises such as Son Ha help customers who are executives, employees, and workers to purchase electric motorbikes at 7.8 million VND/unit lower than the dealer's selling price.
According to experts, such collaborations not only help expand the electric vehicle market, but also provide an effective solution for the environment, as well as meet the current traffic situation in Vietnamese cities. Male.
Lack of charging stations, barriers to access of electric vehicles for customers
Survey results announced on August 16 by Vero, a brand communications consultant in ASEAN, show that the limitation of charging station infrastructure is still a major challenge that deters consumers from using electric cars.
Accordingly, 90% of users do not choose to buy an electric car, the reason being that they think that the lack of a charging station system will affect the use of electric vehicles, especially when traveling long distances.
The associated infrastructure including power supply, charging stations, batteries and battery processing is needed to promote sustainable mobility in Vietnam.
(TagstoTranslate)manufacturer