According to Nikkei, Thailand's constitutional court rejected a petition seeking a ruling on the validity of last month's parliamentary vote. The vote prevented Mr. Pita from being re-nominated as a candidate for prime minister.
Earlier, Mr Pita also did not have enough support in votes on 13 July and 19 July as conservative MPs argued that the re-nomination of the MFP leader was against National Assembly rules.
The same day, 19 July, Thailand's Constitutional Court suspended Mr. Pita's status as a member of parliament until it ruled on a case alleging he was unfit to hold office Went. The Thai parliament also stripped Pita of his candidacy for the post of prime minister.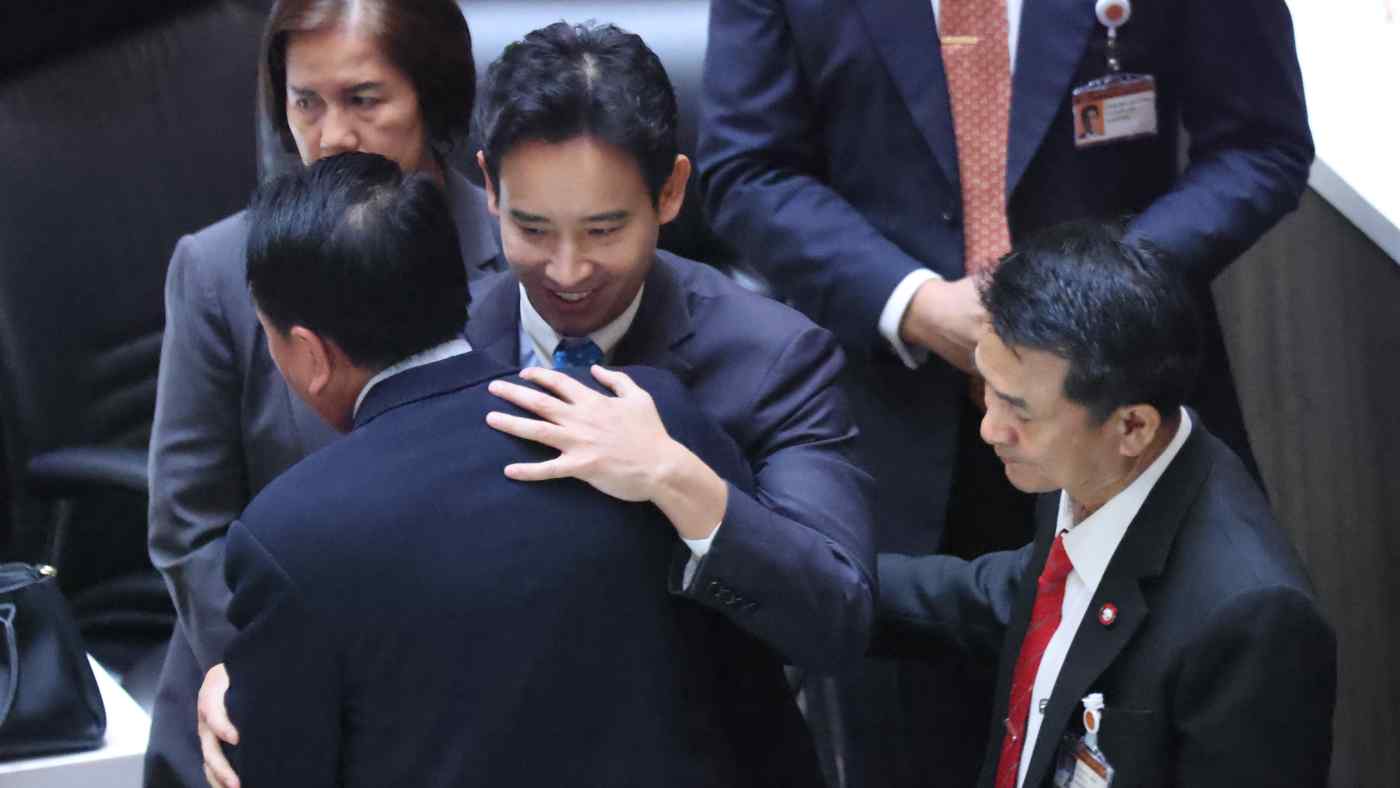 Mr. Pita Limjaroenrat at the National Assembly of Thailand on 19 July. Photo: Nikkei
Thailand's Office of the Ombudsman filed a request on 24 July for the Constitutional Court to rule on whether the constitution can supersede parliamentary rules in the matter of prime ministerial elections.
The court said on 3 August that the review of the petition would take time and would not issue a decision until 16 August, thereby delaying the third round of prime ministerial elections.
On 16 August, the Constitutional Court of Thailand rejected the above petition, stating that the petitioner must be the person who directly abused the government's rights and freedoms, while the petition for Mr. Pita was submitted by the Inspector . Therefore, the court unanimously dismissed the petition.
The MFP party won 151 of the 500 seats in the House of Representatives in the May 14 election. After Mr. Pita was blocked as the prime ministerial candidate, the Phu Thai Party led the effort to form a new government.
On 15 August, the MFP party said it would not support Phu Thai in the vote to choose the next prime minister because doing so would be "against the will of the people".
It also means that the MFP party refuses to support Phu Thai's prime ministerial candidate Shretha Thavisin.
Pham Nghia