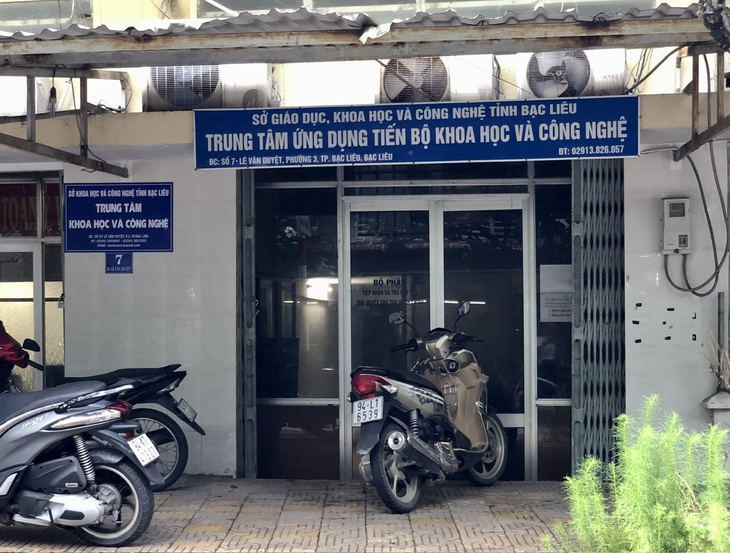 On 17 August, the former director of the Center for Application of Science and Technology Advancement (Bac Liu Department of Science and Technology), Mr. Le Phuoc Thien – who is now an official at the center – confirmed that he had just received salary and insurance Sent claims. He and the officers of the Center.
Specifically, Mr. Thien asked to pay his salary and insurance debt of VND 80 million from January 1, 2023 until now (8 months). In addition, they also asked to determine which organization or individual is responsible for paying the salary and insurance debt (from January 1, 2019 to October 12, 2020) of the center's officials and other employees totaling VND 1.5 billion. is responsible for.
Regarding this matter, the Application Center for Science and Technology Advancement of Bac Liu Province has just reported to the Department of Science and Technology that by reviewing Mr. Thien's request and comparing the legal documents of the center. The Center showed that in the period from January 1, 2019 to October 12, 2020, the Center had no operational mechanism approved by the competent authority, no legal basis, and no tasks assigned to it. Therefore, the above requirements are beyond the capacity of the leaders of the center.
exchange with young online With regard to the management of the salary and insurance loans mentioned above, Mr. Luu Van Liem, Director of Science and Technology Department of Bac Liu Province, said that the Finance Department of Bac Liu Province was of the opinion that this center belongs to Bac Liu Province. Self-financed units, based on Government Decree 60 in 2021, have no sources from the budget to support payments if the support is against the rules. The Department of Education and Technology also discussed and consulted the Standing People's Committee of Bac Liu Province for a solution.
When will the difficult situation and problems that led to the center's closure itself be resolved, Mr. Lim said it was not possible to answer a specific timeframe because the center is in crisis. If you want to recover then strengthen comprehensively from humanitarian to financial issues, you have to do it step by step.
The first is to strengthen the mechanism, then to handle the backlog and continue to restore production and business activities so that it can be autonomous according to Decree 60 of the Central Government.
"We will report and seek specific instructions from the Provincial People's Committee for each item," he said.
(TagstoTranslate)Science and Technology