In the next 10 years, China will have an average of more than 10 million people over the age of 60 every year.
If last year there were 209.78 million people over the age of 65 in the country (14.9% of the population), then by 2050 the number of elderly citizens will be 520 million (37.8% of the population). The first number is according to official data, and the second is a forecast by Du Peng, China's leading demographer, who is also the Vice-Chancellor of Renmin University of China.
"The coming decade is an important time for China to focus on dealing with the growing population," Do Bang said in a recent interview with Tencent Finance.
In recent years, China has expressed concern over a series of demographic challenges, particularly a low birth rate and a rapidly aging society. In 2022, for the first time in six decades, China's population will decline by 850,000 people to 1 billion 411.8 million. The birth rate also fell to a record low in the same year, with 9.56 million babies born.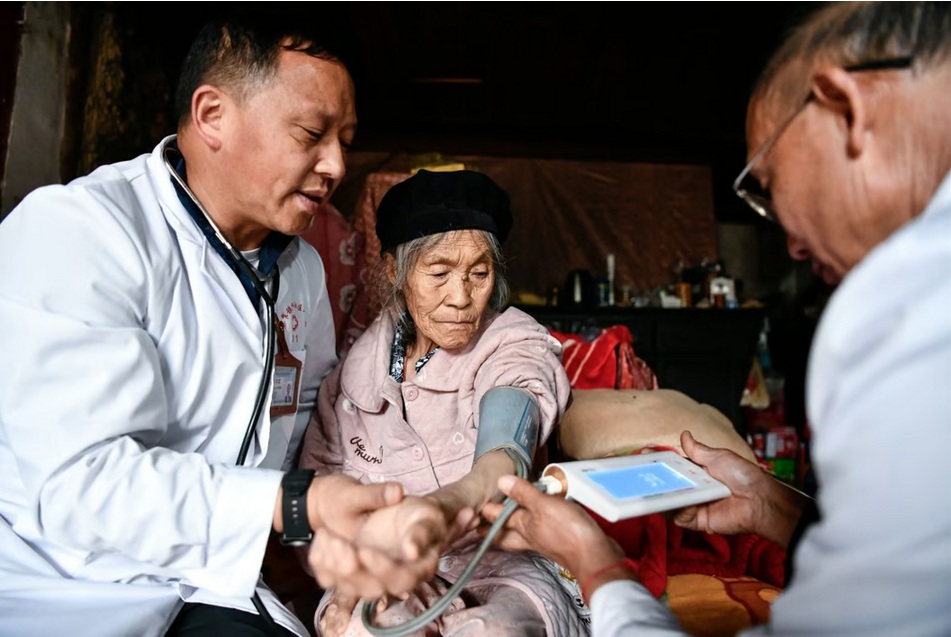 A dwindling workforce over time not only slows economic growth, but also puts additional pressure on the already stressed National Pension Fund. In 2020, pensions will become the main source of income for elderly Chinese people for the first time, replacing family support.
Due to the labor shortage, the Chinese government announced in early 2022 that it would gradually raise the retirement age – currently 60 for men, 55 for women (office workers) and 50 for female workers.
Although there is no fixed timetable, the process could start from late 2025.
An earlier study by the Chinese Academy of Social Sciences warned that urban workers' pension funds – the backbone of China's pension system – would run out of money around 2035 due to a shrinking workforce.
Specifically, this fund will peak at 7 trillion yuan in 2027, then gradually decrease to zero in 2035.
Not only pensions but also health services and aged care facilities are essential. According to the World Health Organization, by 2050 there will be 2.1 billion people over the age of 60 in the world. Last year, people over the age of 65 made up 29.1 percent of Japan's population, 17 percent in the US and South Korea, and 7 percent in India, according to World Bank data.
Therefore, Mr. Du Bang emphasized that China needs to promote the integration of private pension insurance, strengthen universal health care, and standardize the elderly care system. In addition, the pension system needs to be made more flexible, starting with high-demand professions such as teachers and doctors.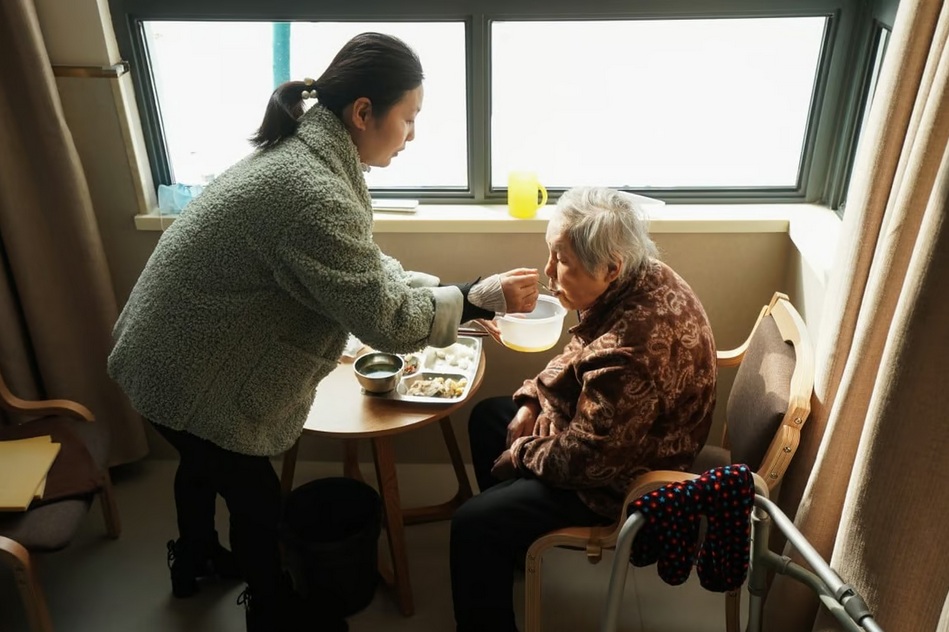 The rapid aging of the population forces China to strengthen its elderly care system Photo: Xinhua News
However, so far, no radical solution has been announced by the Chinese government – according to south china morning post,
Statistics from the Ministry of Civil Affairs show that there are only 5.04 million elderly care beds by the end of 2021, while 40 million elderly people are cared for by government resources worth 53.1 billion yuan (about 7.3 billion USD).
Some localities also seek to combine ways to solve the twin dilemmas of providing care for the elderly and housing for youth in large cities.
For example, the "multi-generational housing" program implemented by the Civil Affairs Office of Tan Giang District, Hangzhou City from 2019 to the present. A group of approximately 15-20 fresh graduates sign a 1-year contract with a local public nursing home; They eat together, take the elderly out for walks… in exchange for free accommodation.
Despite many skeptics from experts, the outlook is still worth considering, especially as an additional 11.58 million Chinese students graduate this year looking for work.