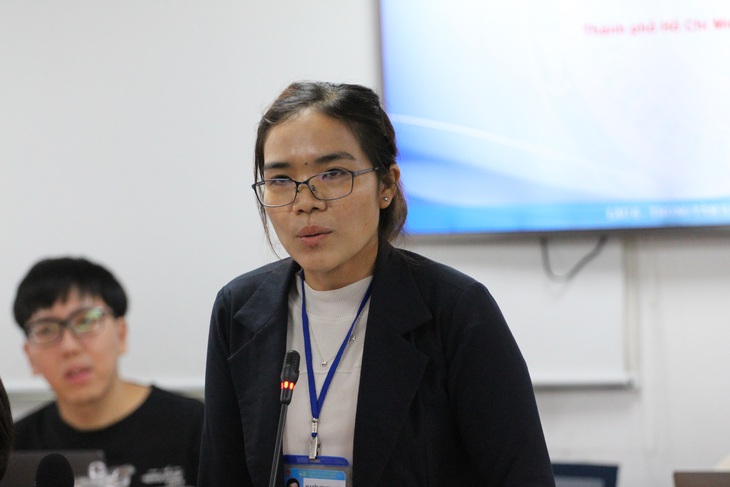 At the press conference on the socio-economic situation of Ho Chi Minh City on the afternoon of August 17, the reporter asked why the Department of Science and Technology of Ho Chi Minh City proposed a maximum salary of 120 million VND per month with the title? Leaders of public science and technology organizations?
The wage is proposed by the city's science and technology department in a draft "Determining the Norms, Subjects, Conditions and Levels of Expenses on Salaries, Remuneration, Welfare Arrangements and Other Preferential Policies for Employees". Remuneration for holding leadership positions and functions in public science and technology organizations" is expected to be submitted to the city council for approval in September.
Discussing the issue, Ms. Nguyen Thi Thu Soong, head of the Scientific Management Department of Ho Chi Minh City's Department of Science and Technology, said that the goal of the project, in addition to focusing on increasing income for scientists, is also to: Build a number of internationally recognized leading research institutions in Ho Chi Minh City.
According to Ms. Suong, the city currently has a large number of research units, but no center of international stature and standard. Therefore, the department proposes to develop these centers as locomotives to boost the economy with research outputs.
Accordingly, the City will focus resources on this institution by investing in building modern equipment and facilities, work arrangements for personnel including income incentives.
Ms Suong said Resolution 98 allows the City People's Council to decide on leadership positions in science and technology organizations and on salaries, wages and welfare arrangements for scientists.
Based on this, the department proposes a proportionate remuneration mechanism for the head of the Institute of Advanced Technology for researching products the city needs.
Talking about the proposed base salary of 5-6 times the existing salary, Ms. Soong said that it would be difficult to attract these people by paying an income like a normal civil servant. The Department of Science and Technology has conducted surveys about the salary arrangements of several dozen state, private and foreign scientific and technical organizations operating in technology industries in Vietnam.
There is a foreign company in this group that offers the highest salary of 360 million for the position of director in charge of artificial intelligence development (bonus not included).
With the state sector, the average gross income is around 30-40 million per month. After survey, we calculate based on state and average from above results to propose salary of 60 – 120 million VND per month for top leadership title. This level of income may be large for many people, but it is moderate for foreign experts or overseas Vietnamese.
Scientists must have a specific research plan
Ms. Suong said that in order to enjoy the above salary, the selected leader must not only meet the standards of state leadership titles, such as degrees, academic degrees, academic degrees, etc., but also meet the assigned requirements. Work.
The beneficiary of this income level should have a specific plan on research and development strategy for a period of 5 years. The Scientific Council will evaluate the research on whether the city invests, brings real efficiency, contributes to economic and social development.
In this project, leaders must provide clear performance indicators (KPIs) in the area of ​​research, what products can be produced, how to do it, etc. Project evaluation is very important. Because the board will evaluate leadership potential, scientific background, job position, patents, other skills…
When the project is approved, the newly selected research unit leader will be entitled to a salary and facilities system. In addition, he is also empowered to select deputy heads, heads and deputy heads of departments to act as assistants in the project.
(TagstoTranslate) science