According to Reuters, the decision virtually ended MFP's hopes of leading the next government, as well as paving the way for parliament to vote to elect the prime minister. The speaker of the National Assembly of Thailand, Mr. Wan Muhammad Noor Matha, announced on the same day that the vote was scheduled for 22 August.
The MFP gained ground in the May 14 election when it won 151 of the 500 seats in the House of Representatives, but the party's attempt to form a government failed.
Mr. Pita was nominated as the prime ministerial candidate on 13 July, but did not receive the necessary support in a joint vote of the House of Representatives and the Senate (comprising 250 members). On 19 July, Mr. Pita was nominated again but was rejected by the Parliament, leading to the above request.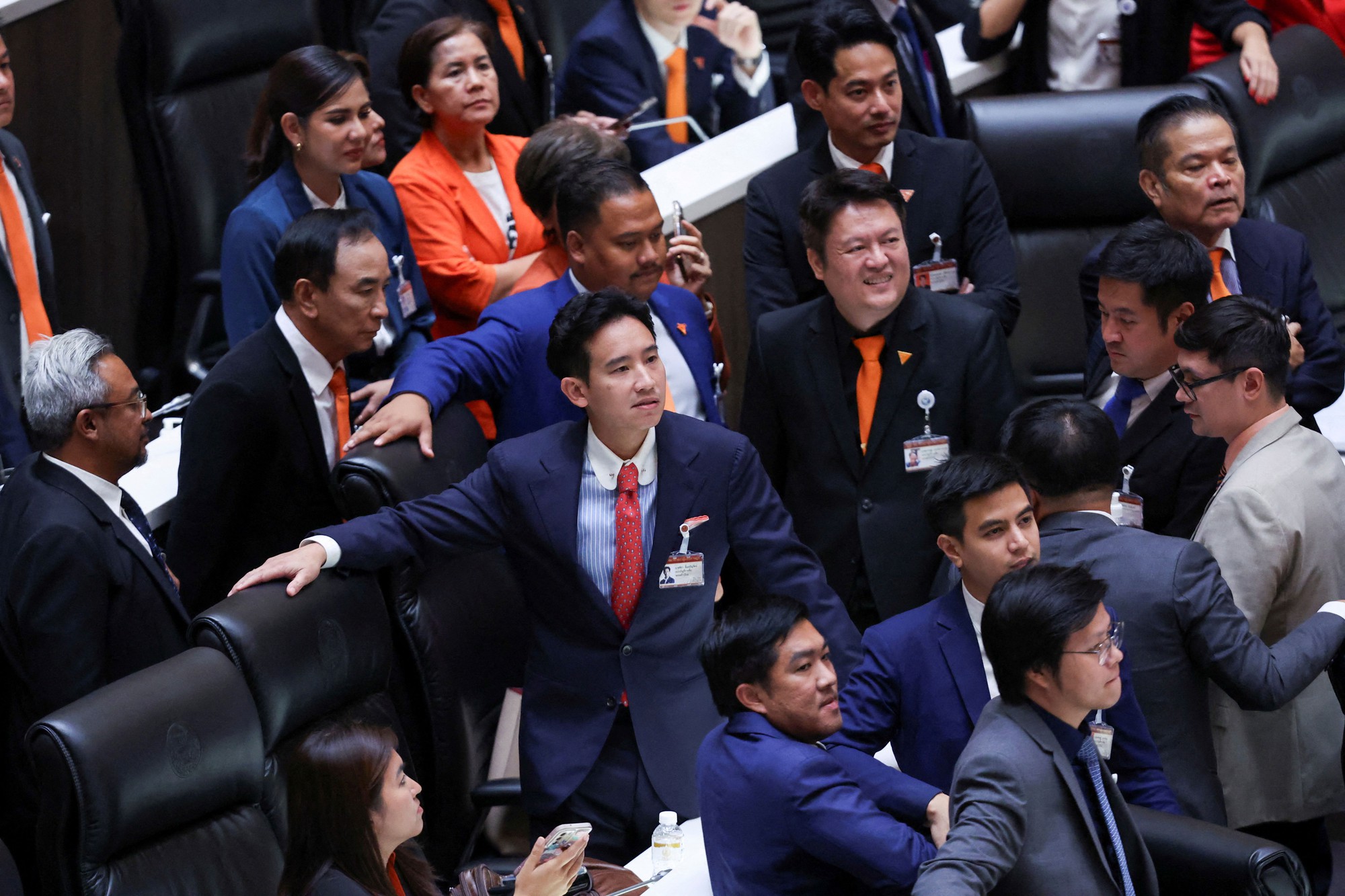 Thailand's National Assembly meets to vote for the prime minister on July 13 Photo: Reuters
The Pheu Thai Party (with 141 House seats) then withdrew from the MFP-led coalition and attempted to form a new coalition government under its leadership. The party will nominate the prime ministerial candidate, real estate tycoon Shretha Thavisin, who has little political experience.
However, the MFP's general secretary, Mr. Chaithawat Tulathon, said on 15 August that the party refused to support Phu Thai's bid to form a government, saying it was against the will of the majority of the people.
In response, Phu Thai Party leader Cholnan Srikaew believes that his candidate will receive the required number of votes (at least 375 votes) even without the support of the MFP. However, Mr. Srikaev stressed that Phu Thai respected the MFP's decision and could work with all parties.
hoang phuong