European stock markets also plunged into the red on the same day, as major indices such as the Euro Stoxx 50, Germany's DAX and Britain's FTSE fell.
Sharing the same two concerns as mentioned above, oil prices also moved strongly on August 17, following losses in the previous 3 trading sessions.
"Concerns about the Chinese economy and risks on Wall Street weighed on the oil market," said Tina Teng, analyst at CMC Markets Financial Services (UK). This puts further pressure on oil prices.
Minutes of the Fed's July meeting, which were released on August 16, showed that Fed officials were not interested in halting interest rate hikes, instead continuing to prioritize fighting inflation. Higher interest rates increase the cost of borrowing for businesses and consumers, which in turn contributes to slowing economic growth and reducing demand for oil.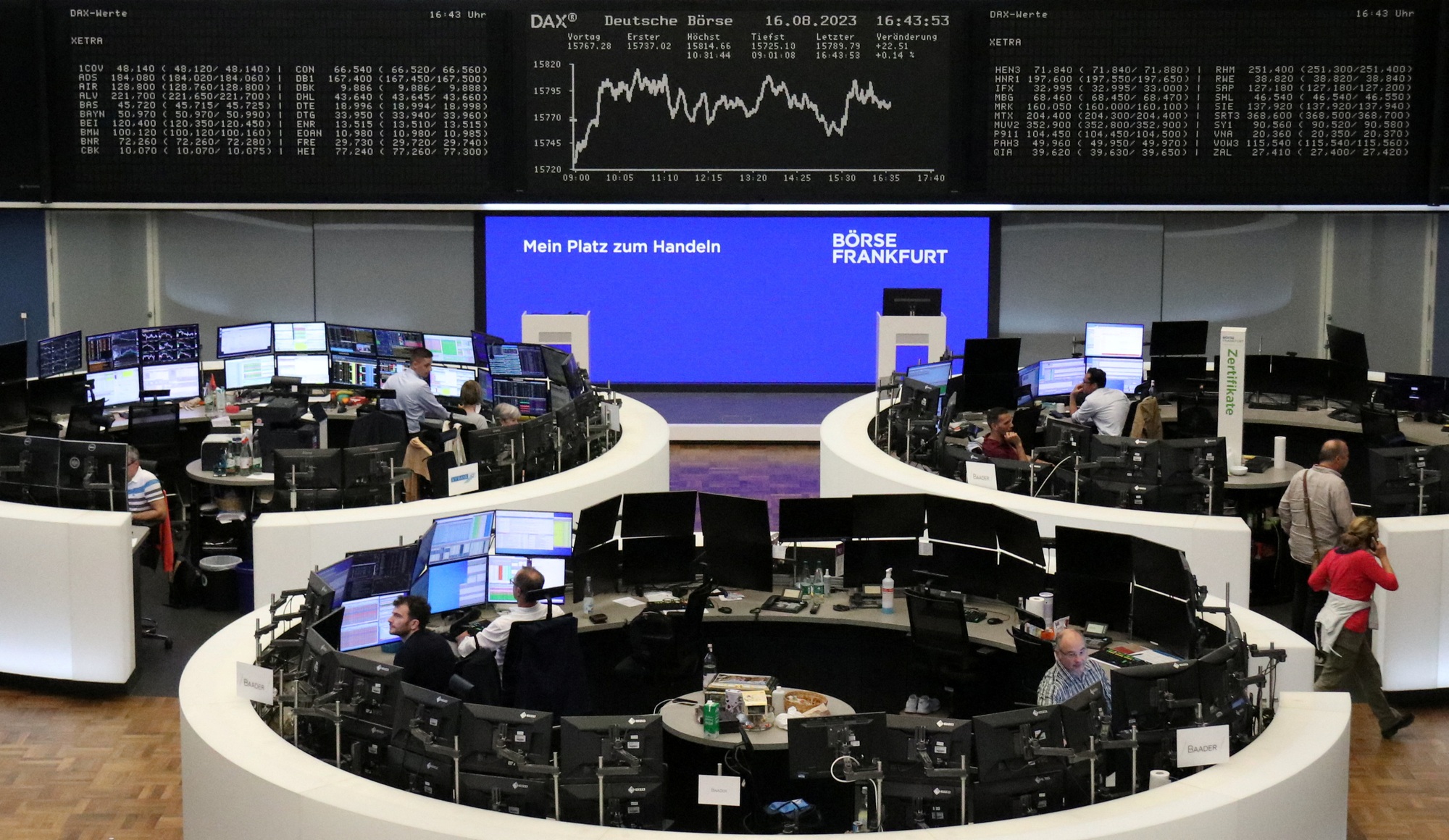 Germany's DAX stock index is displayed at the Frankfurt Exchange on August 16. Photo: REUTERS
Meanwhile, the real estate crisis in the world's No. 2 economy is getting worse. According to reutersZhongzi Enterprise Group informed investors last week that it was facing a liquidity crunch and would restructure debt.
In an effort to stabilize the market, Chinese Premier Li Qiang emphasized on 16 August that the country would strive to achieve its economic targets, namely 5% GDP growth in 2023.
In Northeast Asia, the Japanese economy is also precarious because China is Japan's largest trading partner. Japan's exports to China fell 13.4% year-on-year in July.
The yen to USD exchange rate also fell overnight to 146,565 yen to 1 USD – the lowest level since November 2022, as the dollar strengthened after the Fed statement.
In an attempt to stem the rapid devaluation of the ruble against the dollar, the Central Bank of Russia (CBR) also raised interest rates to 12% on 15 August.