This was stated by Mr. Abdel-Fatou Moussa, Political, Peace and Security Commissioner of ECOWAS, during a meeting with the military leaders of the member states in Ghana on 17 August.
"By all means, constitutional order must be restored in Niger," Abdel-Fatou Moussa told the gathered defense chiefs from member states.
West African forces prepared to leave if diplomacy failed.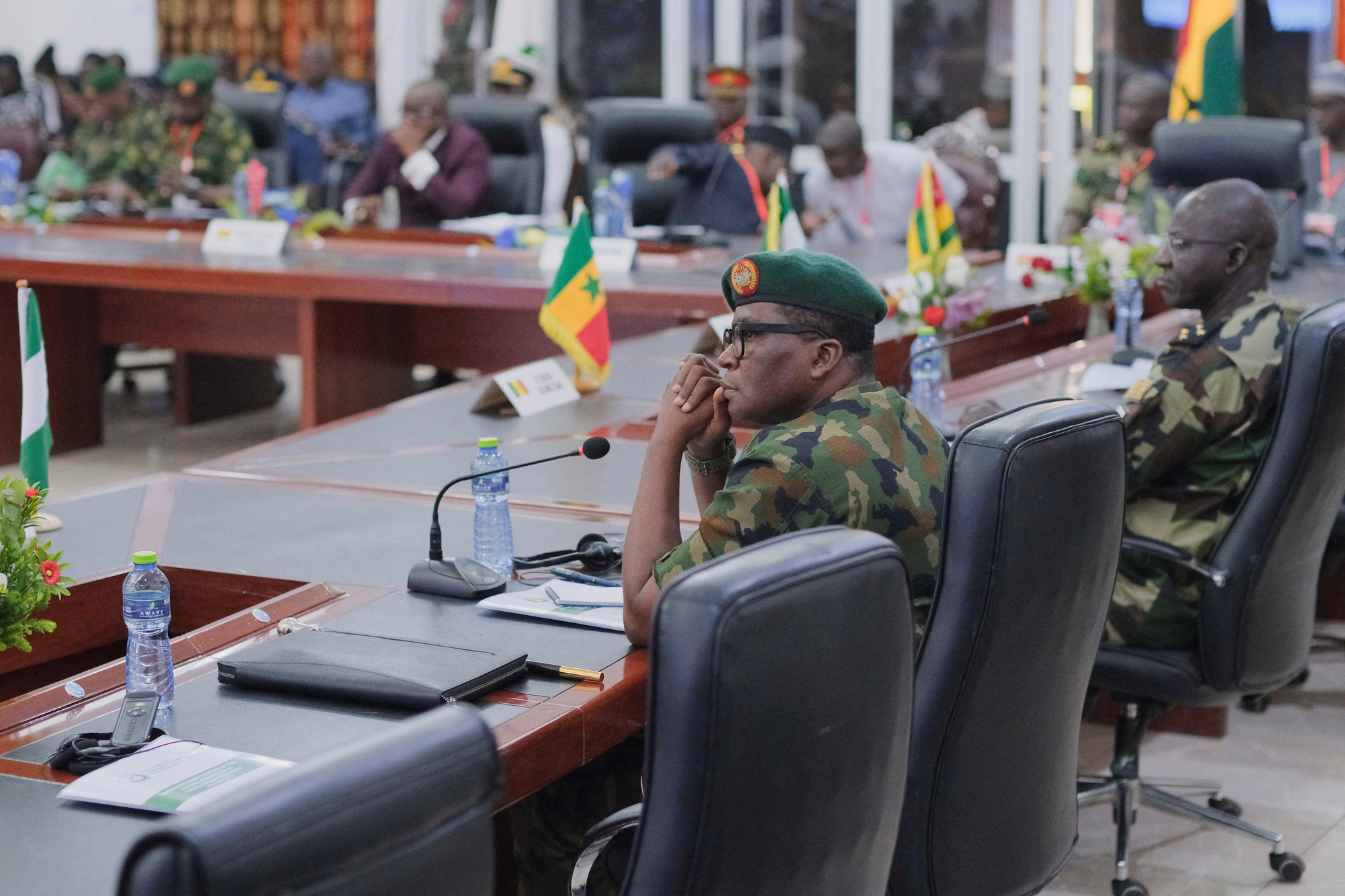 Defense commanders gathered from ECOWAS member states met on 17 August. Photo: Reuters
France has denied Niger coup allegations that they are trying to destabilize Niger or violate its airspace, according to Reuters news agency. France claims that it supports ECOWAS efforts to restore constitutional order in Niger.
Meanwhile, Mr. Moses denied that ECOWAS was being manipulated by France or any other outside force. Musa accused the Niger coup leaders of "playing a game of cat and mouse" with ECOWAS and refused to meet with its envoys and tried to justify their seizure of power.
Moussa emphasized that most of the bloc's 15 member states, except for Mali, Burkina Faso and Guinea and Cape Verde, are prepared to join the backup force that could intervene in Niger.
Earlier, Niger's military forces ousted President Mohamed Bazoum from office on 26 July, ignoring calls from the United Nations, ECOWAS and Western countries to reinstate Bazoum. This move prompted the West African heads of state to order the mobilization of contingency forces to respond.
In Niger's capital Niamey, a large number of people took part in demonstrations against ECOWAS and in support of the coup leaders. The people opposed the idea of ​​outside intervention to restore an elected president and civilian government.
Vasant Mai