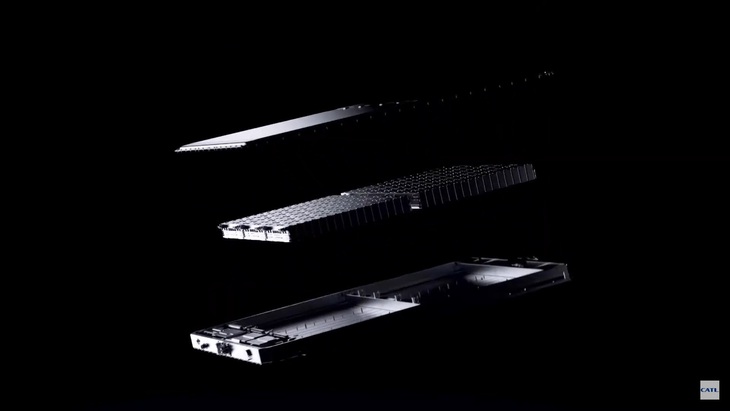 Gao Huan, CTO of CATL's China electric vehicle business, said the company has created ShenXing, the first LFP battery that can support 4C charging. 1C charge is full charge in 1 hour, so Shenxing battery can be full charge in only 15 minutes.
More specifically, CATL says that the Shenxing battery-powered electric vehicle can travel 400 km after only 10 minutes of charging. When full, the car can run more than 700 km.
In addition, Shenxing is capable of working even in extreme weather conditions.
For comparison, the equivalent fast charging capability of a Tesla car battery can help a car run 260 km – 322 km in 15 minutes. The new energy car uses company GAC AION fast-charging cells that can go up to 500 km in 15 minutes.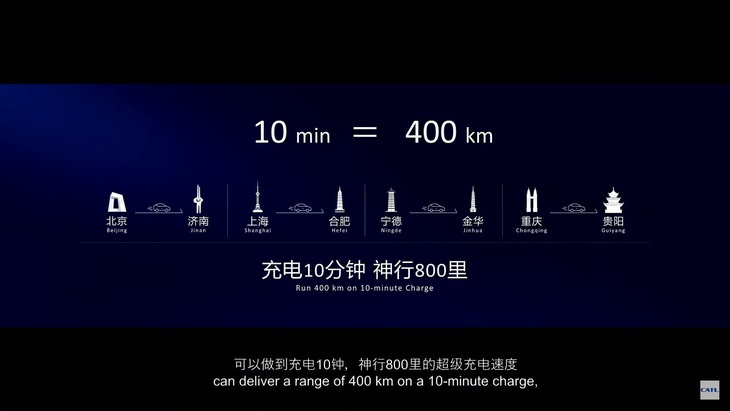 The world's biggest battery maker has ambitious plans with Shenxing. BYD is the largest manufacturer of LFP batteries. And CATL doesn't make cars like BYD, so it has to convince customers like Tesla that Shenxing batteries are a good solution for electric vehicles: go far at an affordable cost.
According to a survey by CATL, one of the biggest concerns of electric vehicle users is the long charging time and high price of the car (mainly due to the battery). Therefore, the company hopes that Shenxing Batteries will change that. This cost is expected to be only 1/3 that of the large-capacity fast-charging batteries in use today.
BYD has also managed to solve this problem with Blade Batteries batteries. This type can help the car run for 150km after 5 minutes of charging when using 800V voltage. This means, theoretically, the car can run for 300 km after 10 minutes of charging, which is 25% less than Shenxing.
CATL doesn't say what kind of voltage it uses to get what amazing characteristics. But the capacity is also 800V same as the rival.
Although BYD sells Blade batteries outside as well, CATL is clearly more neutral because they don't make vehicles. Therefore, according to self developmentIt is easy for the company to convince the automakers.