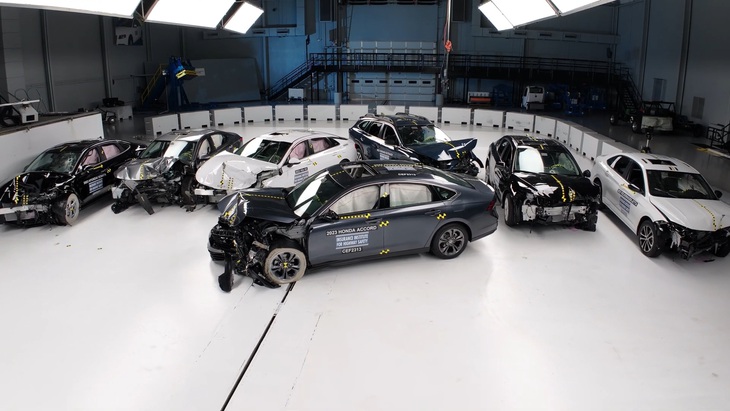 To encourage manufacturers to make safer cars, the IIHS (Insurance Institute for Highway Safety) placed dummies in the back seats of crash-testing vehicles. 7 D-Class car models are participating in the test.
As a result, these vehicles struggle to protect the rear occupants, while protecting the front occupants well.
In other words, it is safer to sit in the front than in the back. Or it can be said that the rear seat safety technology lags behind the front seats.
More specifically, the Subaru Outback was rated "Acceptable", the Nissan Altima and Toyota Camry were rated "Acceptable", and the Hyundai Sonata, Kia K5 and Volkswagen Jetta were all rated "Poor". Only the Honda Accord received a "Good" rating.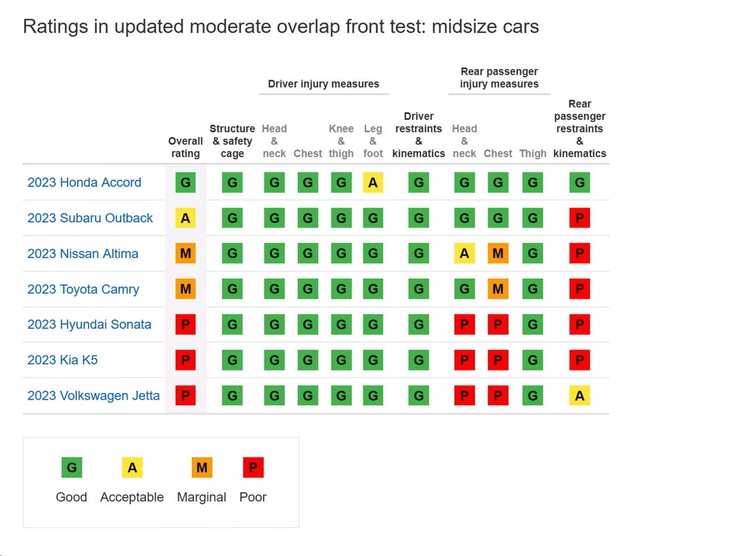 IIHS President David Harkey said that in most of the D-Class vehicles tested, the rear dummies slid forward, or the seat belt moved from the pelvis to the abdomen, increasing the risk of internal injury. With cars of the "bad" category, there are also injuries to the head, neck or chest of the dummy.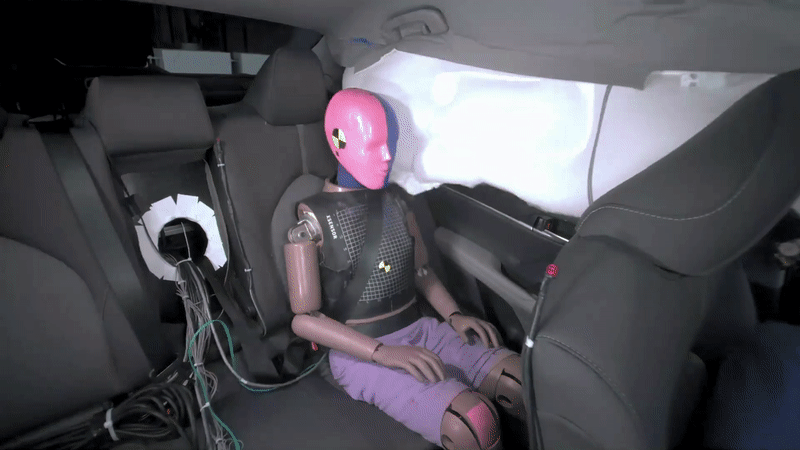 Only in the Honda Accord is the dummy higher free from injuries thanks to the well-regulated rear seat belts.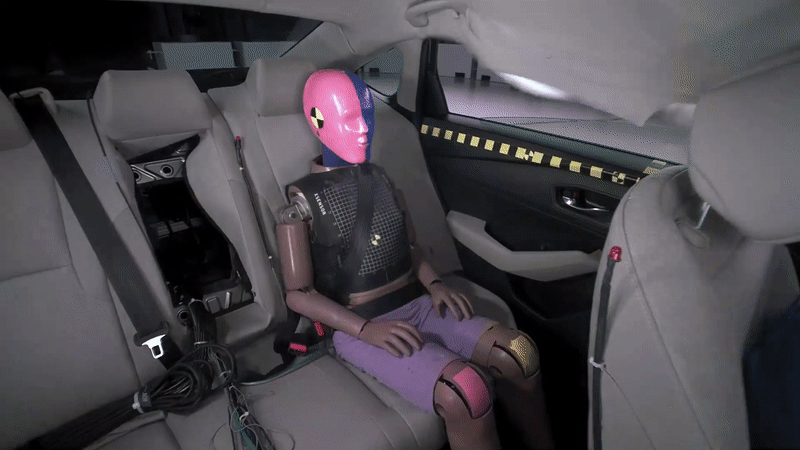 Because there's often a child in the back seat if the whole family moves, IIHS experts also selected a dummy that mimics a 12-year-old.
For a "good" score, there should not be an excessive risk of injury to the head, neck, chest or thighs. The dummy should also be placed in the correct position, without sliding down or being pushed forward too much.
(tagstranslate) crash test