Built in the 1970s for the semi-nomadic Bedouin people, Al-Ghuraifah Village was part of the public housing project system following the formation of the United Arab Emirates in 1971, which included seven emirates.
Thirteen years after the 1971 milestone, oil fields were discovered, allowing the UAE to gradually transform itself into a global trade and tourism hub, home to the future cities of Dubai and Abu Dhabi.
And al-Ghuraifah was abandoned only about 20 years after its construction.
Recently, a "ghost village" near the city of Al-Madam, located within the limits of the Emirate of Sharjah (in the UAE), has become a worldwide tourist attraction.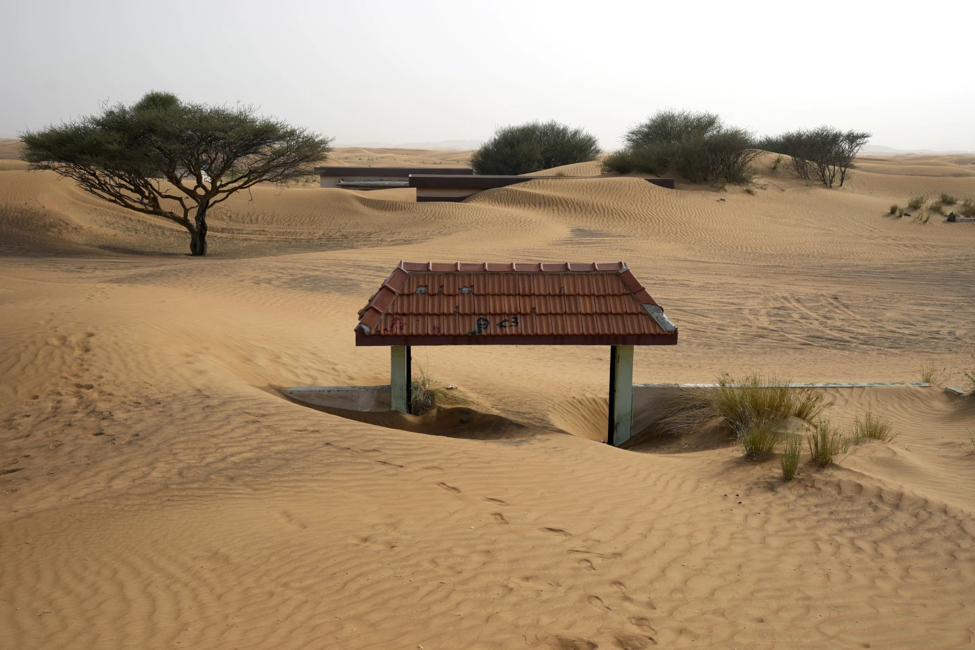 The entrance to the "ghost village" of Al-Ghuraifah in the United Arab Emirates. Photo: AP
Al-Ghuraifah is nicknamed the "Ghost Village" because the first thing visitors notice is the eerie silence that envelops the entire place.
According to the AP, homes were left with windows and doors open, some without doors at all. It is rumored that this is a sign of haste of the people and there must be something to scare them.
Therefore, what makes visitors curious is the answer to the question why the village has been mysteriously abandoned for many years.
"I wonder why the residents are leaving. Could it be a god or a witch? We will never have an answer," said Nitin Panchal, an Indian tourist visiting the "ghost village" al-Gharaif.
"The village consists of two blocks of houses and a mosque, which can tell us a lot about the history of the modern UAE," said Ahmed Sukkar, assistant professor at the University of Sharjah (UAE), city member of the research team. The mysterious village of al-Ghurifa, said.
There are about 100 members of the Al-Ketbi tribe in the village. They were one of the Bedouin tribes at the time, who still lived semi-nomadically, herding cattle. He traveled through the desert and frequently visited Dubai and Abu Dhabi – then still small port cities whose livelihoods depended on fishing and pearl diving.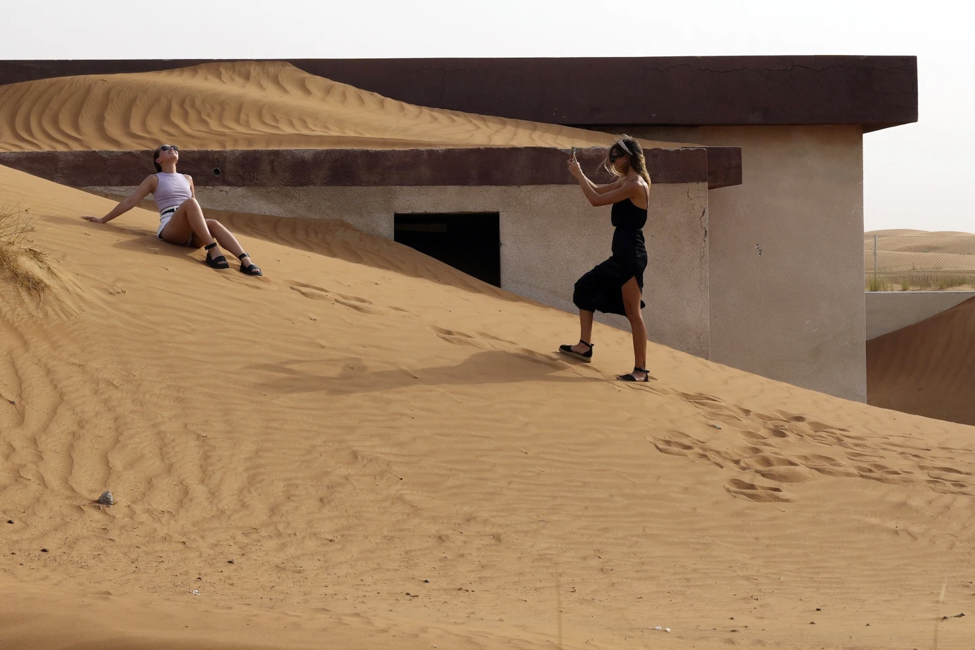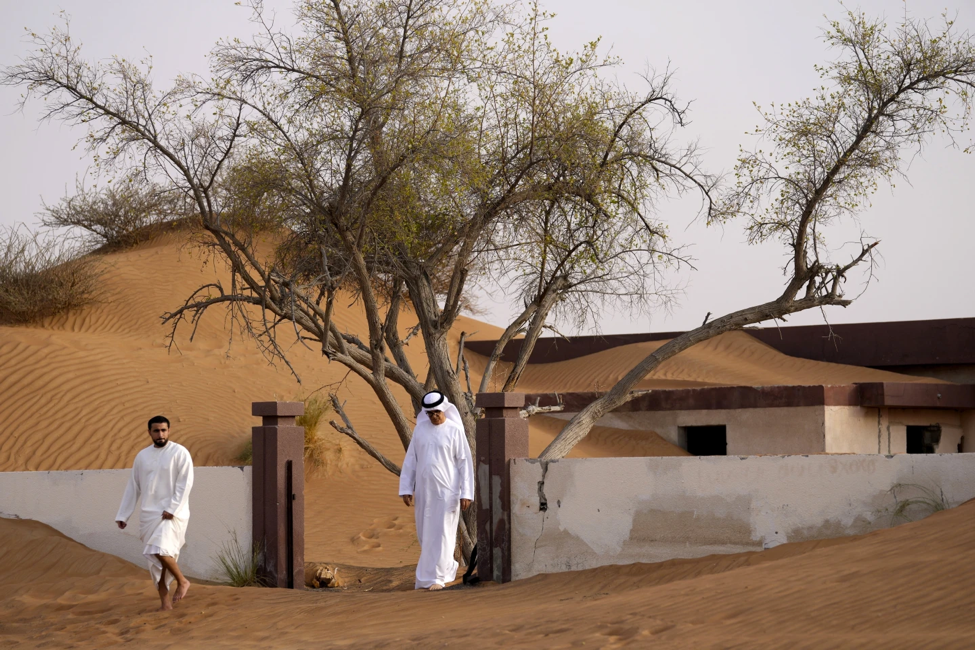 The "Ghost Village" is attracting many tourists to visit. Photo: AP
It is still unclear why the village was abandoned only 20 years after the houses were built.
According to local legend, evil spirits had driven the residents from the village of al-Ghuraifah. However, the truth may be much simpler.
"Residents are likely to leave the village in search of a better life in the rapidly developing UAE cities. The village has limited electricity and water and is frequently ravaged by sandstorms. One will also face a long journey from Dubai," Sukkar said.
Today, the village is in danger of being destroyed by the desert. In fact, the sand had spread in the rooms and almost reached the ceiling. Only the mosque remains intact due to regular cleaning by workers from the nearby Al-Madam.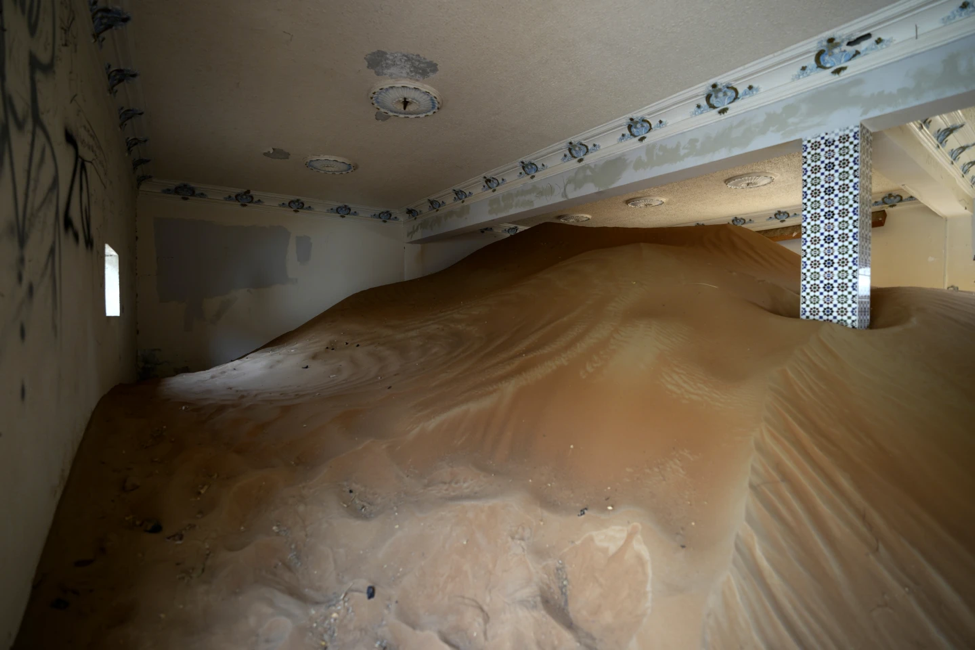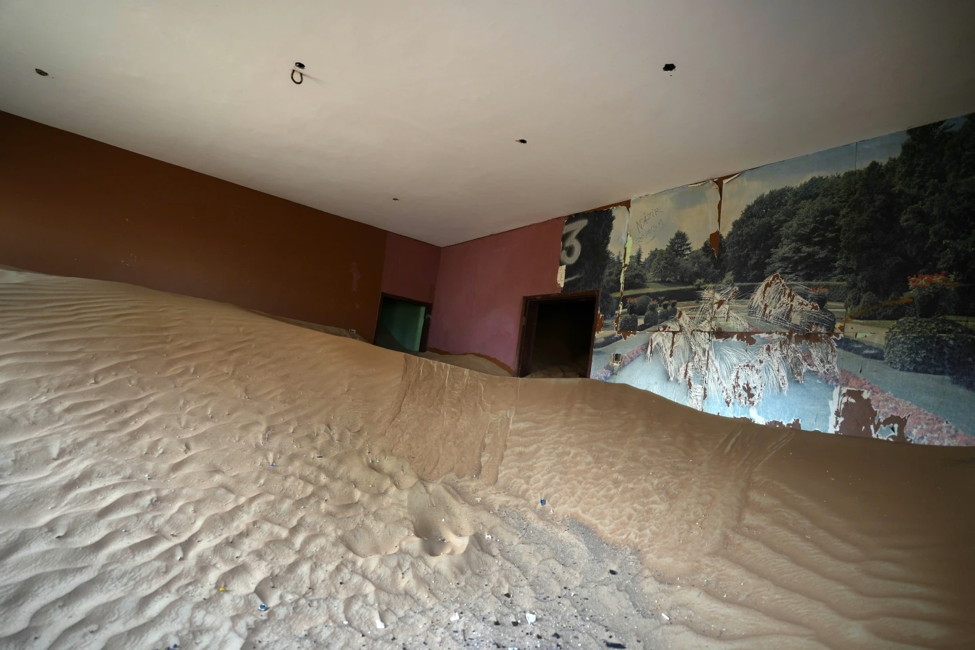 Today, the village of Al-Ghuraifah is in danger of being destroyed by the desert. Photo: AP