Announcing the attack, RT quoted the Russian Defense Ministry as saying that Russian forces had intercepted the UAVs involved, but that one aircraft at the airbase was still damaged.
"The UAV infiltrated at about 10 a.m. (local time) on August 19. Kiev is behind this terrorist attack in the Novgorod region" – said the Russian Defense Ministry.
It is said that the drone was discovered by airport staff and then destroyed with small arms fire. The attack resulted in a fire at the airport. The fire was quickly extinguished by firefighters. No one was killed or injured.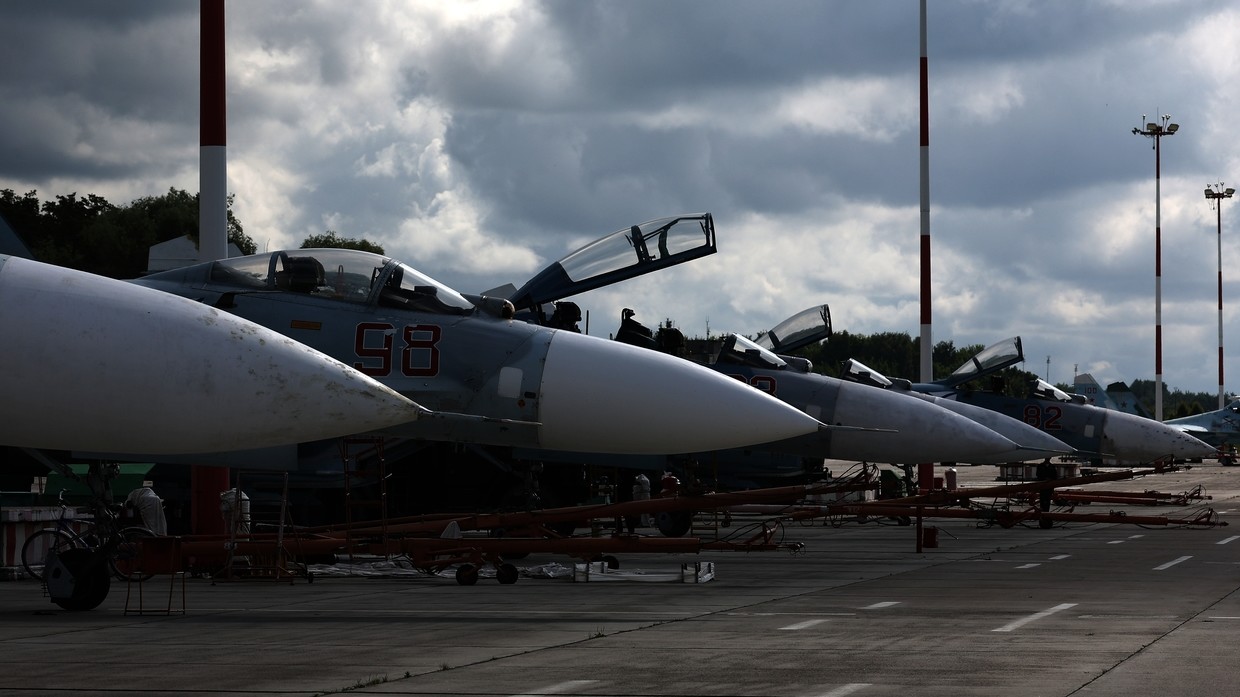 Several drone attacks have been carried out on Russian territory in the past few months. Some UAVs were shot down in the sky of Moscow itself. Russia has accused Ukraine of carrying out the attacks, but Kiev has not claimed responsibility.
In May, Russia's Federal Security Service (FSB) said it had prevented a drone attack on a military air base near the city of Ivanovo in central Russia.
Last December, several UAVs targeted the military air bases of Diaghilev and Engels, located 500 km and 700 km, respectively, from Ukrainian territory. According to local officials, six people on the ground were killed and two aircraft were slightly damaged.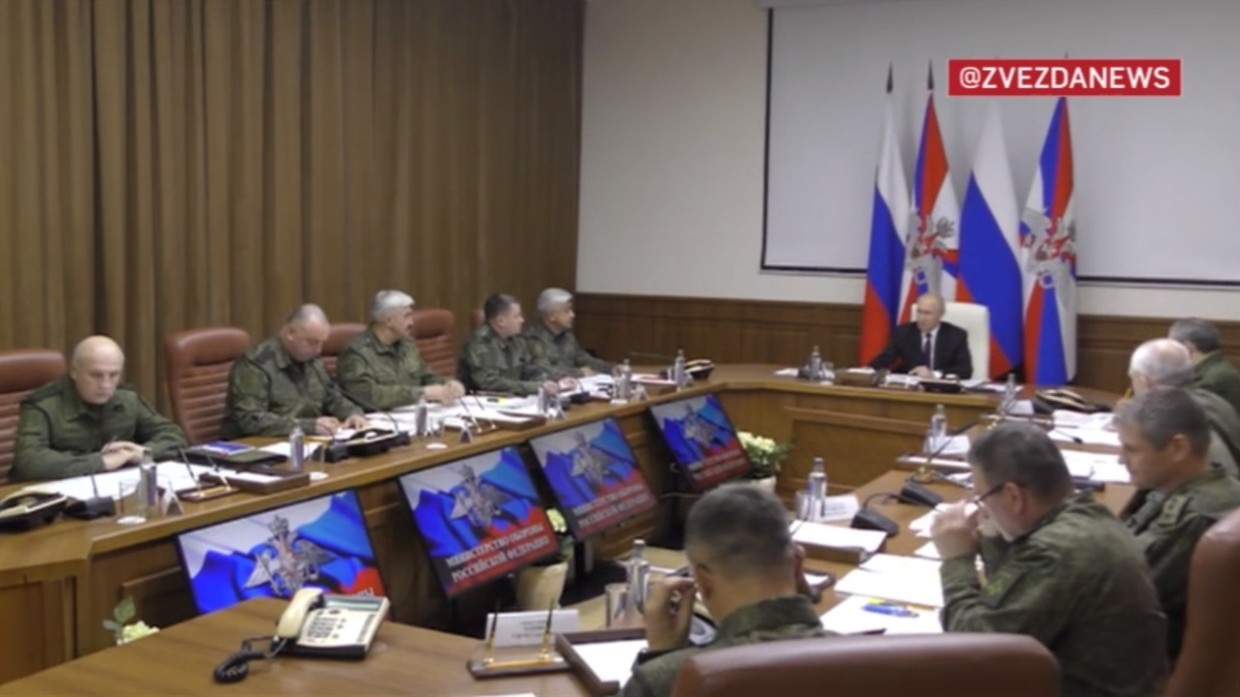 Putin met privately with General Gerasimov and other senior military commanders. Photo: Kremlin
In another development, on August 19, according to the Kremlin, Russian President Vladimir Putin met with Chief of the General Staff Valery Gerasimov and other senior military commanders during an unannounced visit to the headquarters of the Southern Military District.
Putin received classified reports from General Gerasimov and senior commanding officers involved in the special military operation in Ukraine.
Russian state media shared a video of the rare visit. In it, General Gerasimov welcomed Putin to the headquarters before a closed meeting. However, it is not yet clear when the meeting will take place.
Pham Nghia