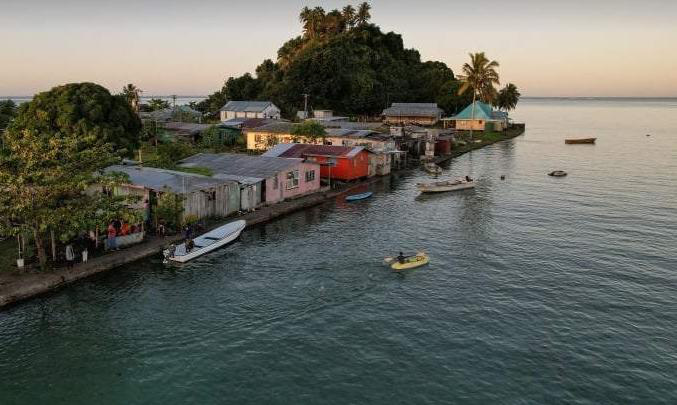 The World Meteorological Organization (WMO) said in a report on the State of the Climate in the Southwest Pacific, released on August 18, that sea levels in some regions are rising by about 4 mm per year, which is higher than the global average.
This means low-lying areas such as Tuvalu and the Solomon Islands could be inundated and agricultural land could be the first to be destroyed. This makes it impossible for residents to move to higher areas due to lack of food sources.
The report also states that a large area of ​​northeastern Australia and southern Papua New Guinea has been under a marine heatwave for more than six months, affecting marine life and the livelihoods of local communities.
WMO Secretary-General Peteri Taalas said that with El Niño becoming active, rising water surface temperatures in the eastern and central Pacific this year will have a profound impact on the region.
"This will have a major impact on the southwest Pacific region," Mr. Talas said. Temperatures are rising and weather patterns have become more unpredictable. In addition, more heat waves in the ocean will cause coral bleaching."
According to the report, 35 threats from floods and storm surges are recorded in the region in 2022, causing more than 700 deaths. These hazards have directly affected more than 8 million people.
The scale of economic damage due to floods and weather events is increasing. The floods, including in Australia and the Philippines, caused $8.5 billion in damage, almost three times more than in previous years.
(tagstotranslate) water level