"Niger has no intention of cooperating with the Wagner Private Military Corporation" – new York Times Ali Lamine Zein, who was appointed prime minister of Niger by a coup in July, was cited.
The statement was made by Ali Lamine Zein in the context of earlier information that the Niger coup group had held a meeting with Wagner's representative in neighboring Mali.
Wagner Corporation neither confirmed nor denied this information. However, rt Tycoon Yevgeny Prigozhin expressed his support for the coup, calling it a "legitimate rebellion of the people of Niger against Western exploitation".
The Wagner force is believed to have been active in Mali, Burkina Faso, Sudan, Mozambique and the Central African Republic in recent years.
US Secretary of State Antony Blinken said in early August that although the coup in Niger was "not orchestrated by Wagner", Washington believed it would "take advantage" of the unrest to expand its influence in Africa.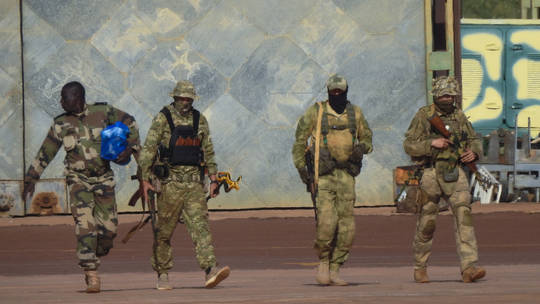 An undated photo provided by the French military shows three Wagner members and a local soldier in Mali. Photo: AP
Ali Lamine Zein's comments also came as the Economic Community of West African States (ECOWAS) announced that the bloc has "set a date for military intervention" in Niger if diplomatic measures fail to achieve the goal. Restore power to ousted President Mohamed Bazoum.
Following a coup led by Bodyguard General Abdourahmane Tchiani, President Bazoum was deposed and taken into custody on 26 July. Ali Lamine Zein said, "Don't push us towards partners you don't want to see in Niger."
Most of ECOWAS's 15 member states are set to join a permanent force that could intervene in Niger, except for island nation Cape Verde and junta-led countries including Mali, Burkina Faso and Guinea. France is said to support the ECOWAS bloc in the "re-establishment of democracy in Niger".
General Abdourahmane Tchiyani, who led the Niger coup faction after the coup, also warned that any military offensive against the country would "not be easy".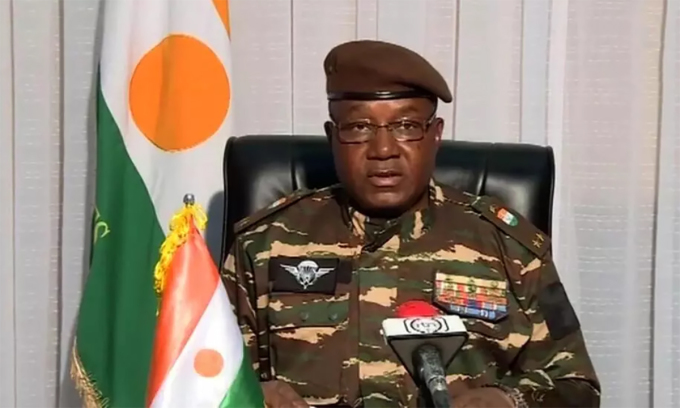 General Abdourahmane Tiyani during an appearance on Niger Television. Photo: Reuters
"ECOWAS is getting ready to invade Niger by setting up an occupation force with the support of foreign troops. Any military intervention in Niger will be no walk in the park as many mistakenly believe. Thought," General Abdourahmane Tiyani said on television. Meeting between representatives of the Niger coup faction and ECOWAS representatives in the capital Niamey on 19 August.
The Niger coup also announced the start of a 30-day "national dialogue" to develop proposals to lay the groundwork for a "new constitutional life".
The West African bloc had earlier imposed a series of economic sanctions on Niger, including cutting financial transactions, cutting electricity supplies and closing borders, preventing the import of many essential goods for one of the world's poorest countries. Was.