Russia's state space agency, Roscosmos, said it lost contact with the Luna-25 spacecraft shortly after the incident on August 19.
"The device went into an unexpected orbit and collided with the lunar surface," Roscosmos confirmed.
Russian state media said an interagency committee had been formed to investigate the incident.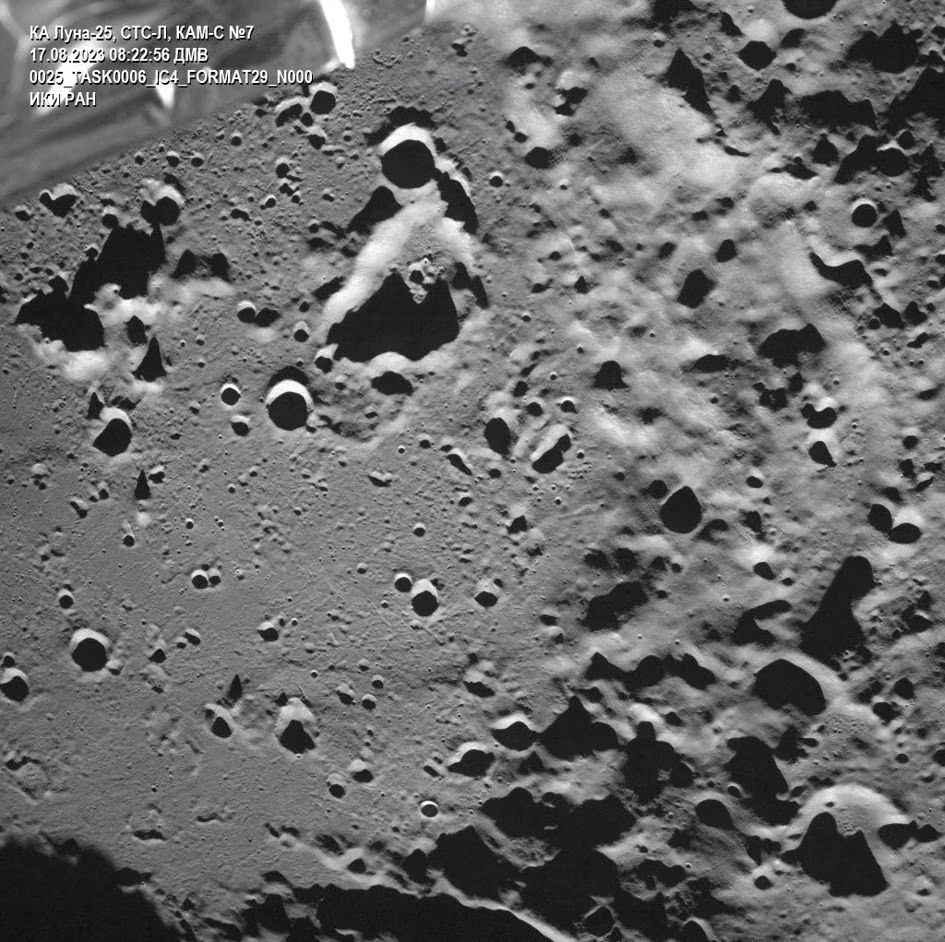 The image taken by Luna-25 on August 17 shows the Zeeman Crater on the far side of the Moon. Photo: Reuters
The news comes a day after the Luna-25 spacecraft reported an "emergency situation" while attempting to enter orbit before landing, according to Roscosmos.
It was considered a critical failure by Russia, which was the first country to launch a satellite into Earth orbit in 1957 – Sputnik 1 – and Soviet cosmonaut Yuri Gagarin became the first person to travel in space in 1961.
Russia has not conducted a lunar mission since the Luna-24 spacecraft mission in 1976.
According to Russian space officials, Luna-25 is expected to soft-land on the Moon's south pole on August 21.
reuters Russia is racing against India, whose Chandrayaan-3 spacecraft is due to land on the Moon's south pole this week, as well as China and the United States with ambitions to go to the Moon.
Pham Nghia