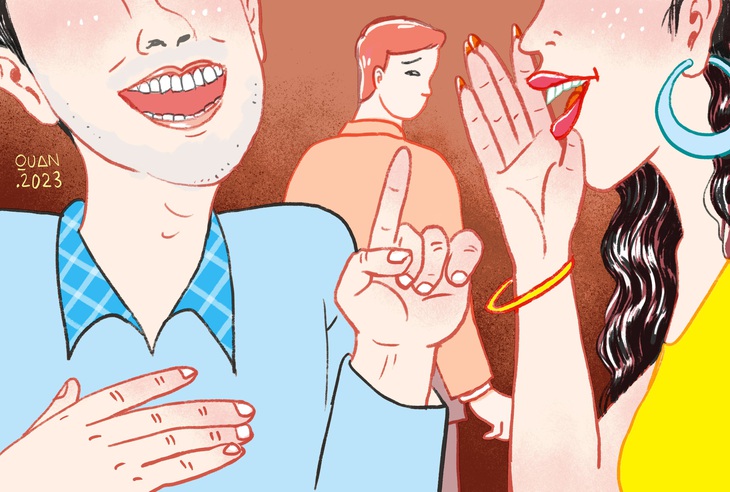 However, there are also people who behave in a less sensitive way, which makes pranks (visiting friends and relatives) less fun.
The authors would like to share a few cases, which have bad stories that are repeated every time they meet – even though the people inside are over 40.
1. My father lied to me, I am married
My friend who went to the same school as a student is still unmarried. When we first met, he said he rarely returned to his hometown because neighbors, relatives, and family often asked about getting married. His parents also urged him to marry, but he did not want to.
Later, neighbors asked his father if he had a wife and children, to which the father replied that his son was married and settled in the south (Binh Duong). I asked why his father had to lie, and he shook his head.
I don't understand why you have to lie like this. Is it possible to say so that the neighbors are not surprised and not upset? In rural areas, the neighbors are naturally "worried", but such concern makes the insiders uncomfortable. So answer the case to avoid trouble.
2. Class meetings are not assigned
After being apart for 20 years, we organized a class reunion. Some male and female friends are single, so they are labeled "in pairs". Some of you are "enthusiasts" discussing this topic.
Most recently, we held a class reunion to celebrate our 25th anniversary. Some of you are still single, so you have been entrusted with the responsibility of becoming a couple.
Meanwhile, in class meetings, we should share happiness with friends, not talk about being single, which sometimes makes friends feel awkward.
3. Meet to discuss marriage
I have some friends who are still single. We got the opportunity to meet a couple of times in the city. Many adult friends meet whenever we meet. And so the talk of remarriage… blossomed on his lips.
There was never a time when you didn't spend so much time talking about your wife…even people of different ages present at that time were excited to talk about it.
Words related to gender were also discussed, forcing insiders to laugh at the story.
I think we should be limited when friends meet, rather we should not ask you when to marry, when to get married or have children. These words, while caring, are too personal, easily hurting others. It is important to be sensitive to unmarried, single people, which also reflects the behavior of decent people who know us.