According to an official at South Korea's Joint Chiefs of Staff (JCS), about 30 field training events are expected during the period, up from 25 for the Spring Freedom Shield exercise this year and 13 for the UFS last year.
South Korean President Yoon Suk-yeol said it was the largest-scale exercise ever, including material dealing with cyber attacks, terrorism and drones, as well as fears of a disinformation campaign from North Korea.
According to the news agency yonhapApart from the US and South Korea, forces from 9 United Nations Command (UNC) countries Australia, Canada, France, Great Britain, Greece, Italy, New Zealand, Philippines and Thailand also participated in the exercise.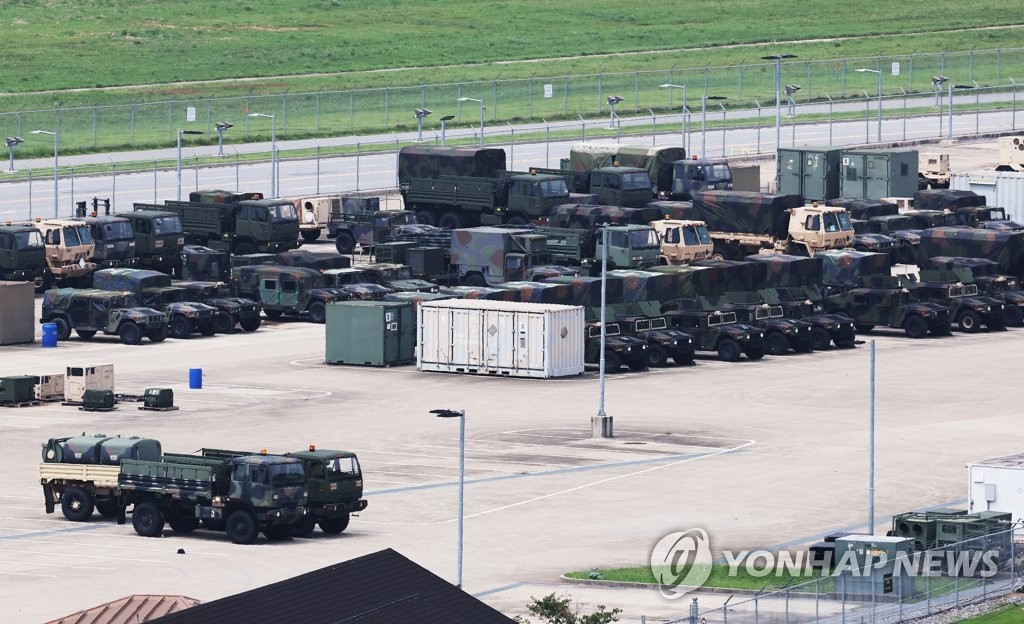 Weapons for the Ulchi Freedom Shield exercise gather at Camp Humphreys in Pyeongtaek, 60 km south of Seoul Photo: Yonhap
Just hours before the UFS took place, North Korea's state news agency KCNA reported that leader Kim Jong-un directly observed the cruise missile tests from a warship. The launch was carried out to test the ship's combat capabilities and missile system performance and to improve the combat capability of the crew.
Kim promised to strengthen the navy to "actively carry out missions under adverse conditions". Earlier, Pyongyang described the U.S. and South Korean UFS as "war rehearsals" and repeatedly warned of a "forceful response".
In a press conference on August 21 after returning from a trilateral summit with US President Joe Biden and Japanese Prime Minister Fumio Kishida, President Yun continued to express his tough stance.
He stressed, "As threats escalate, the structure of trilateral security cooperation between South Korea, the United States and Japan will become more solid."
heroine