Indonesian President Joko Widodo left for South Africa on 20 August to attend the BRICS grouping (including 5 members Brazil, Russia, India, China and South Africa) summit amid speculation that Jakarta may join the bloc Could
Speaking ahead of the visit, Mr Widodo said his government had not yet made a decision on the matter. According to South Africa, more than 40 countries are interested in joining BRICS, notable names being Indonesia, Saudi Arabia, Iran, Egypt, Argentina…
BRICS was officially established in 2009, which currently accounts for more than 40% of the world's population and 26% of the world economy. The bloc is seen as a counterweight to traditional diplomatic forums such as the G7 (Group of Industrialized Countries).
The economic and influence weight of BRICS motivates many countries to join it. Currently, 22 countries have officially registered to join the bloc. Therefore, according to reutersWhen the BRICS leaders meet in Johannesburg, South Africa on August 22-24, the issue of expansion is expected to be the main topic of discussion.
Kremlin spokesman Dmitry Peskov said earlier this month that it was an important issue as more and more countries were announcing their intention to join the bloc.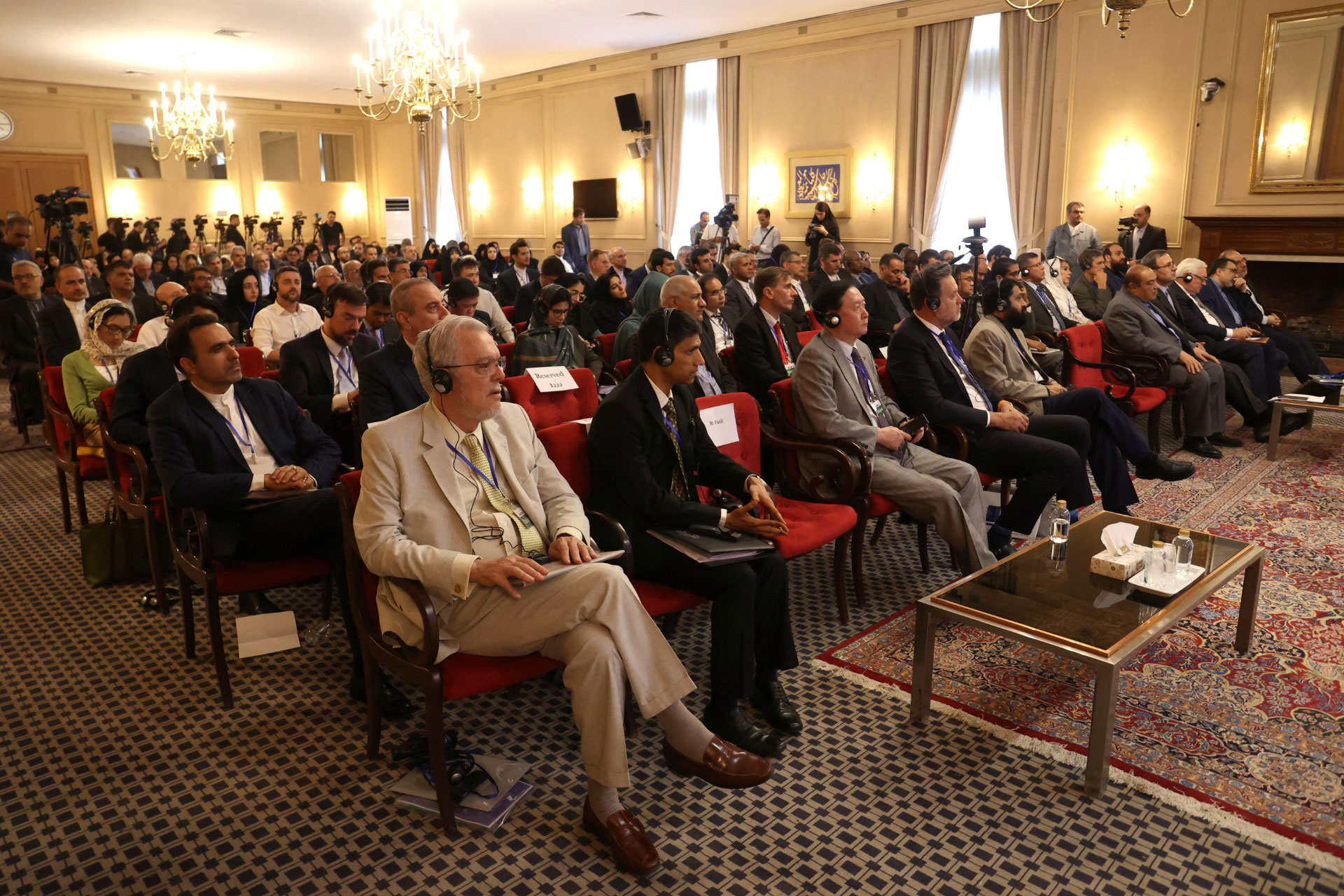 Delegates at the Iran and BRICS summit in the capital Tehran on August 8 Photo: Reuters
However, the members of the group still do not agree on the issue including the entry criteria. China supports the expansion of BRICS as it seeks to expand its influence on trade and geopolitics to compete with the US.
Russia and South Africa also want BRICS to include new members. Meanwhile, according to reutersBrazil fears that expansion could reduce the influence of existing members. India alone has not taken the final decision.
Another important topic of discussion was the improvement of economic relations between the members. The leaders are expected to discuss trade and investment opportunities in areas such as energy, infrastructure development, digital economy, job market etc.
The meeting is also expected to discuss ways to raise capital in the New Development Bank (NDB, also known as the BRICS bank) and boost local currency lending. South African Finance Minister Enoch Godongwana said that using the local currency would help reduce the risk impact of foreign exchange fluctuations.
However, BRICS leaders will not discuss the bloc's single currency proposal put forth by Brazil earlier this year, according to host country officials. Instead, this conference could be a venue to help attract more members to the NDB.
Honduras, Algeria, Zimbabwe and Saudi Arabia are currently interested in joining the NDB. Earlier this bank had added Bangladesh, UAE and Egypt from 2021.
On the last day of the summit, as planned, BRICS leaders will hold talks with leaders of other countries. South African Foreign Minister Naledi Pandor said the host country has sent invitations to 67 world leaders.
According to Minister Pandor, this year's conference focuses on cooperative relations between BRICS and Africa. BRICS partners are exploring potential cooperation opportunities from the African Free Trade Area.