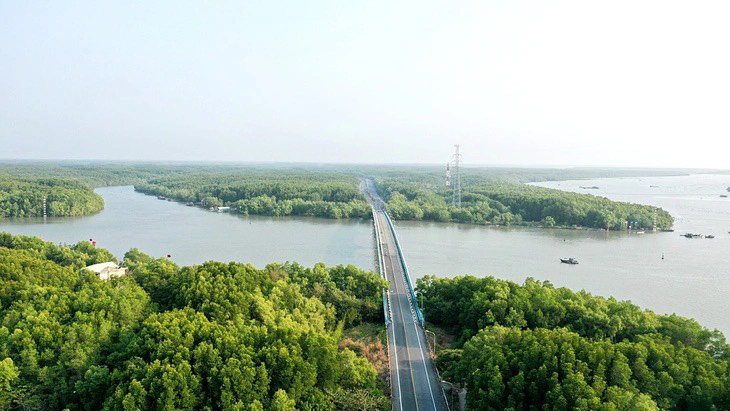 The People's Committee of Ho Chi Minh City has sent a document to the Ministry of Natural Resources and Environment to designate the Can Giao Conservation Forest as a Ramsar Site (the core and buffer zone of the Can Giao Mangrove Biosphere Reserve).
As per preliminary reports, the conservation forest of Can Geo district meets 4/8 of the criteria for nomination for Ramsar site. Specifically, a forest contains a unique, rare, and representative sample of natural or near-natural wetlands in a particular biogeographic region.
According to International Union for Conservation of Nature (IUCN) standards, whether a geoconservation forest can support a critically endangered, endangered or near-endangered species, or a threatened biome. Provide regular support (providing food, shelter) to 20,000 or more water birds.
Finally, meet the criteria of providing an important food source for fish species, breeding, feeding and/or providing migratory routes through which fish species can spread to wetlands or elsewhere under specific conditions.
With approximately 35,000 hectares of mangrove forest area, the Conservation Forest of Can Geo District has rich and diverse ecosystems. It is the home and habitat of many wild animals and plants of economic and scientific value. To contribute great values ​​in economic and social development, environmental protection, stabilizing the life of local residents as well as surrounding areas.
Can Gio is also associated with the wetland mangrove ecosystem that was restored after the war and recognized by UNESCO as the first world biosphere reserve in Vietnam.
The recognition of Can Giao Conservation Forest as a Ramsar site will build prestige for Ho Chi Minh City, expanding domestic and international cooperation ties on effective management of wetlands.
On the other hand, it will help Ho Chi Minh City in particular and Vietnam in general to have a voice in international forums. Access to a wealth of information for sustainable management and use of wetlands contributing to socio-economic development.
The Geo Conservation Forest covers an area of ​​over 34,000 hectares.
The Can Giao mangrove forest was formed and grew on alluvium brought by the Saigon and Dong Nai river systems. From there, the deposits combine with tropical monsoon climates and equatorial waters, semi-diurnal tidal regimes and a dense density of rivers and canals to form the land, creating favorable conditions for ecosystem development. Mangroves.
In 1991, after the Council of Ministers approved the project of Environmental Protection Forest in Ho Chi Minh City, Can Giao Mangrove Forest was converted into Environmental Protection Forest in Ho Chi Minh City.
Since 2000, it has been converted into a Can Geo Conservation Forest. Is Jiao District Conservation Forest covers an area of ​​more than 34,000 hectares, of which forest area is more than 32,480 hectares and other land is more than 2,330 hectares.
The target is to have 13 Ramsar sites in the country by 2025.
The Ramsar Convention is an international convention for the conservation and rational use of wetlands and their resources. A Ramsar site is a wetland of international importance recognized by the Secretariat of the Ramsar Convention. Currently, 9 wetlands in Vietnam are recognized as World Ramsar sites.
According to the government's National Action Plan on Conservation and Sustainable Use of Wetlands for the period 2021-2030, the specific target is that by 2025, 13 wetlands across the country should be recognized as Ramsar sites.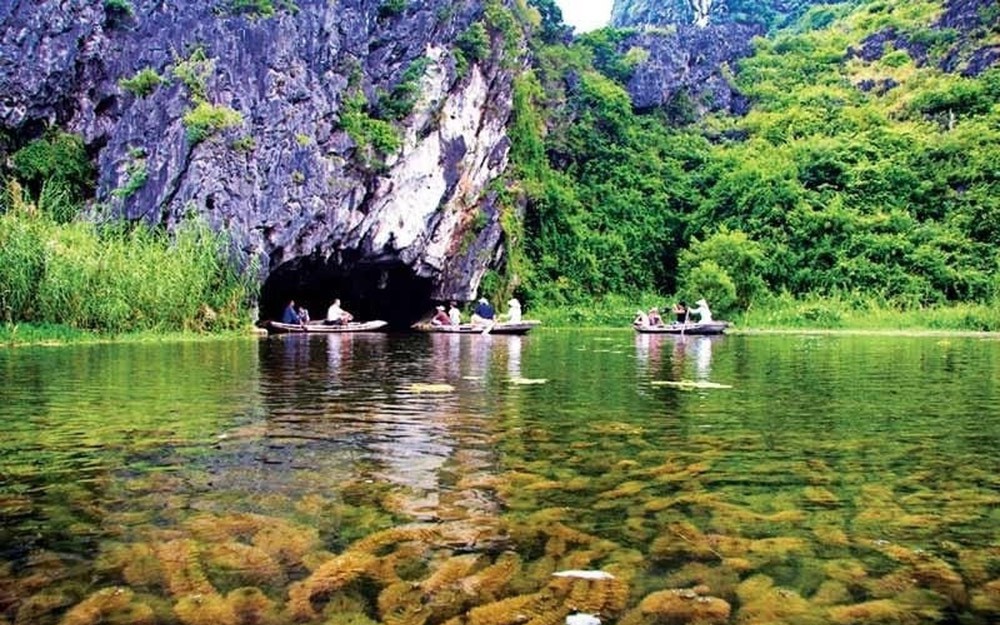 9th Ramsar site in Vietnam
(Tagstotranslate) conservation forest