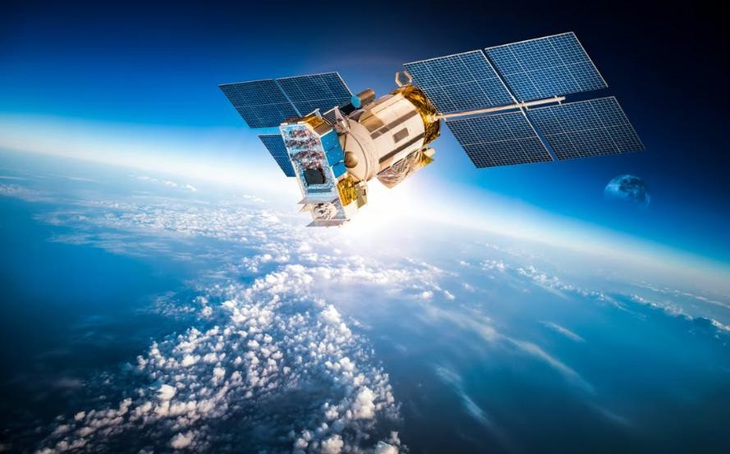 After successfully launching the WonderJourney-1A (WJ-1A) satellite from Inner Mongolia's Jiuquan Satellite Launch Center in early August, the company Star.vision plans to launch another cluster of 20 satellites between now and then . According to the newspaper, 2024 South China Morning Post.
AI "brain" controls the satellite
The WJ-1A satellite has an intelligent processor called AI String Edge Platform.
This platform serves as the "brain" of the satellite, allowing the satellite to perform observations and processes in real time.
Company spokesman Chen Junrui said, "Traditionally, captured satellite data is sent back to the ground control center for analysis and guidance. But the WJ-1A can process it instantly." The company Star.vision , said.
"WJ-1A is China's first satellite with artificial intelligence (AI) core, intelligent operating system and will be put into operation soon," said co-founder and chief technology officer Mr. Wang Chunhui, the company's technology told zhejiang daily,
At present, the main function of the satellite is to test the system and various smart applications will be run and validated while evaluating their effectiveness in orbit.
These applications range from future connectivity with smart cars and drones to monitoring and evaluating environmental conditions such as wildfire locations, soil moisture and disease monitoring.
"The WJ-1A is equipped with a high-resolution camera, a near-infrared camera and a VR panoramic camera, allowing for a variety of image processing functions. By understanding image semantics, it can recognize forests and oceans. It is also capable of targeting, lossless compression and data cleaning," Chen said.
Practically, the company says the satellite can analyze an area of ​​10,000 square kilometers2 And do dynamic object tracking in a matter of hours. Conventional satellites typically require about 180 days for similar missions.
Users talk directly to satellites like ChatGPT
The WJ-1A satellite is currently maintaining ground communications and more tasks are being uploaded. The "String" platform aims to be the satellite's "space AI assistant," Mr. Chen said. Users on the ground will be able to interact with it in the same way as people with AI programs like ChatGPT.
Mr. Chen said, "It is like an unused 'brain', in order to make it smarter, it needs a lot of users of different subjects to teach it."
"The goal is to allow humans to interact with the satellite, to allow the satellite to automatically warn of conditions that cannot be analyzed from the Earth's surface, and to store large amounts of data on the satellite." is to continue learning without being sent back. Earth".
This technology can also be used to aid in emergency response. Real-time data processing could allow satellites to quickly inform ground control about disasters such as landslides, road collapses or storm-hit areas.
It can also check areas of cultivation, water pollution and illegal logging.
Currently, the on-board smart processor has a processing speed of 80 trillion operations per second (80 TOPS), and the company hopes to increase this to over 100 TOPS by the end of the year.
(TagstoTranslate)satellite