As of 7 a.m. (Vietnam time) on August 21, Typhoon Hillary was about 40 km south-southwest of Palm Springs, California. Warnings and evacuation orders have been issued for several counties in the state, such as Los Angeles, Riverside, San Bernardino, Imperial…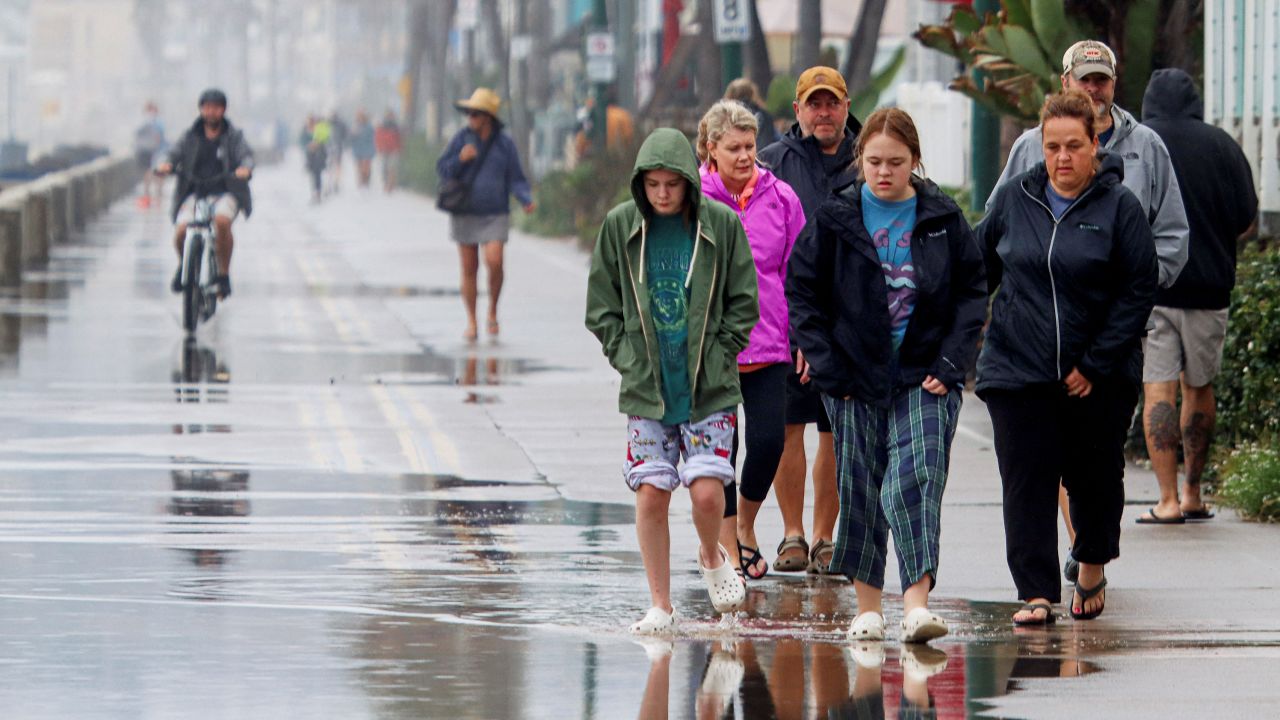 People move in San Diego, California – USA, ahead of the arrival of Hurricane Hillary. Photo: Reuters
Earlier, the US National Hurricane Center (NHC) said that Hurricane Hillary made landfall north of Mexico's Baja California peninsula with maximum sustained winds of 100 km/h. The agency warned of possible severe flooding in Baja California and parts of the southwestern United States through August 21 (local time).
At least one death occurred in northwestern Mexico, where Hillary passed and brought heavy rain and strong winds, officials said.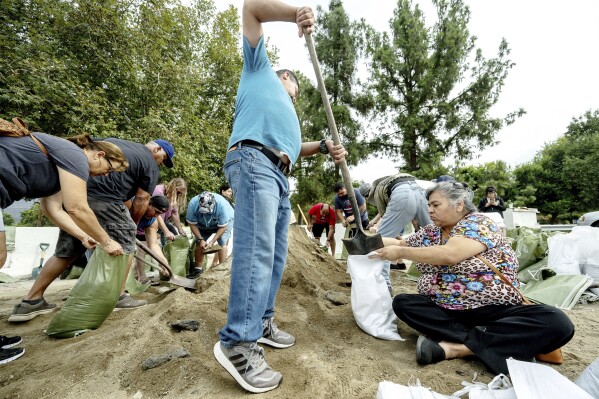 In anticipation of Hurricane Hillary, residents fill sandbags in Wildwood Park, San Bernardino City, California – USA. Photo: AP
At its peak, Typhoon Hillary reached Category 4 on the 5-level Saffir–Simpson hurricane scale, but then weakened into a tropical storm while continuing north.
According to the AP news agency, the Mexican cities of Ensenada and Tijuana are in the path of this tropical storm. Meteorologists have warned that despite weakening, the storm is still dangerous.
Hillary is expected to bring up to 25 hours of heavy rain to some areas of Mexico, twice as much as California and Nevada in the US. Meanwhile, tornadoes are possible across southeastern California, western Arizona, southern Nevada and southwestern Utah (all in the US).
California Governor Gavin Newsom declared a state of emergency for much of the southern part of the state.
Nancy Ward, director of the California Governor's Office of Emergency Services, said Hurricane Hillary could be one of the worst storms to hit California in more than a decade.
Daniel Swain, a climate scientist at the University of California, Berkeley, told CNN last week that California's driest regions are likely to see precipitation equal to years' worth of precipitation.
Scientists have warned that as the world warms due to climate change, storms are becoming more powerful.