In a long-awaited announcement, the Netherlands and Denmark pledged to supply F-16 fighter jets to Ukraine on 20 August.
Dutch Prime Minister Mark Rutte said that the timing of the delivery of the F-16 to Ukraine depended on pilots and Kiev's infrastructure meeting the conditions for using this type of fighter.
Ukrainian President Volodymyr Zelensky described the decision as a significant boost for his country's forces engaged in a tough counteroffensive against Russia. Ukraine has been seeking F-16s from the United States for a long time. Most recently, Kiev launched a massive counterattack without air support.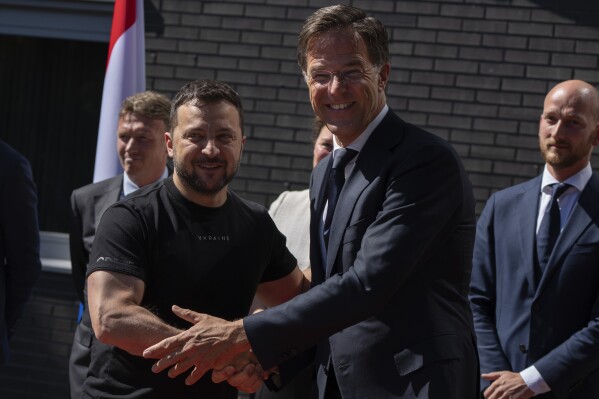 Dutch Prime Minister Mark Rutte (right) receives Ukrainian President Volodymyr Zelensky in the city of Eindhoven on August 20. Photo: AP
Zelensky hailed the "historic announcement" and Rutte for making the Netherlands the first country to supply F-16 fighter jets to Ukraine.
"The F-16 will definitely give new energy, confidence and inspiration to the soldiers and people (of Ukraine)," he said. I am sure that it will bring new results for Ukraine and for the whole of Europe." Zelensky said.
The announcement came minutes after the two leaders of Ukraine and the Netherlands inspected two gray F-16s parked in a hangar at the Dutch military base in the southern city of Eindhoven.
Earlier, Danish Defense Minister Jakob Ellmann-Jensen said: "I am proud that Denmark, together with the Netherlands, will provide Ukraine with F-16 fighter aircraft… Denmark's support for Ukraine… is unwavering and With funding for the F-16, Denmark is leading the effort."
Zelensky wrote on his Telegram channel that Ukraine would receive 42 aircraft, while the Netherlands and Denmark did not specify numbers.
The US says the F-16 – like its advanced M1 Abrams tank – will be crucial in the long term as Ukraine confronts Russia.
Ukraine currently uses older aircraft, such as the Russian-made MiG-29 and Sukhoi. The F-16 has more advanced technology and targeting capabilities. Experts say they are also more flexible.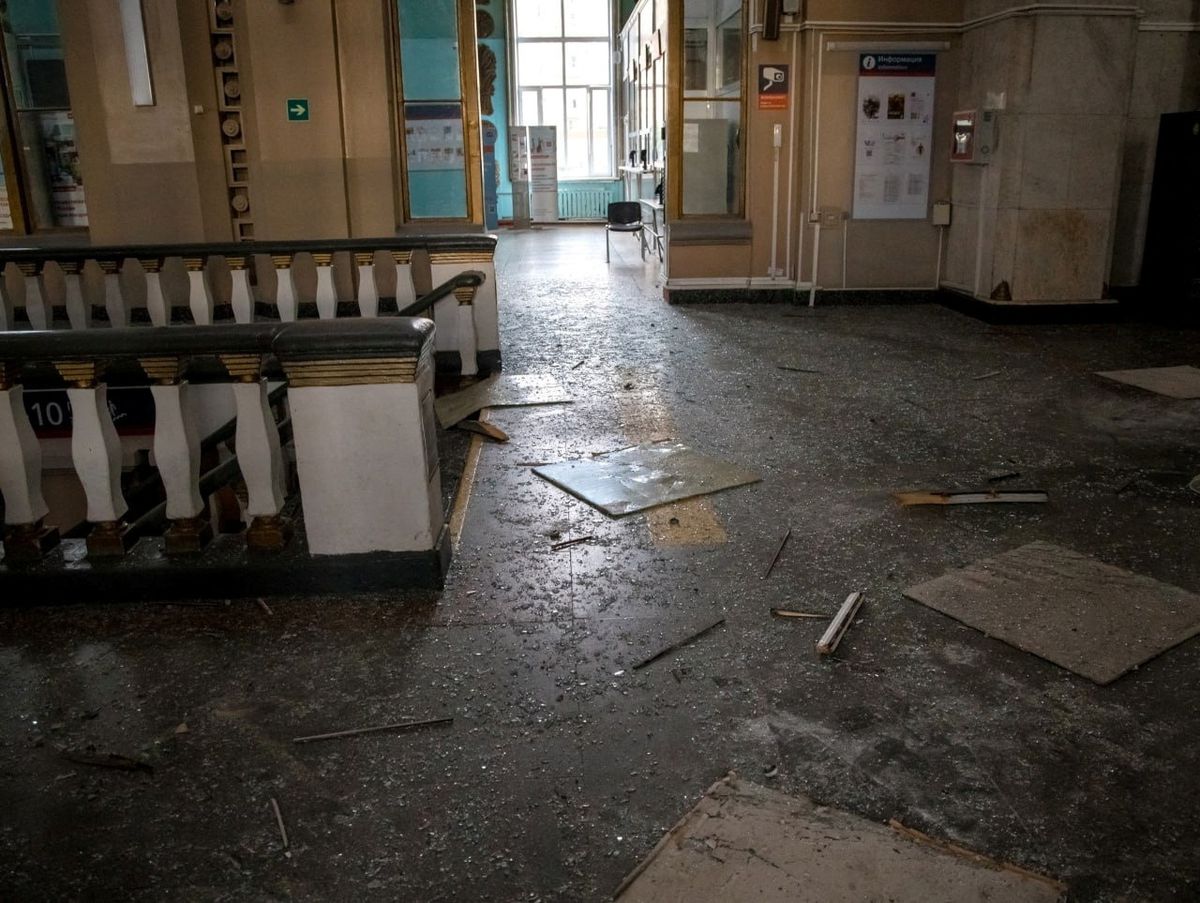 On 20 August a railway station in Kursk, Russia was attacked by a UAV. Photo: Reuters
On the same day, Russia accused Ukraine of unmanned aerial vehicles (UAVs) of attacking four different areas, injuring five people and forcing flights to be briefly diverted at two Moscow airports. Planted.
Drone attacks have been reported in the Kursk, Rostov, Belgorod and Moscow regions of Russia.
The Russian Defense Ministry claims it has prevented two drone attacks on the Belgorod region. Governor Vyacheslav Gladkov wrote on the Telegram channel that 12 air targets were shot down while approaching the city of Belgorod, before adding that only 3 UAVs were shot down.