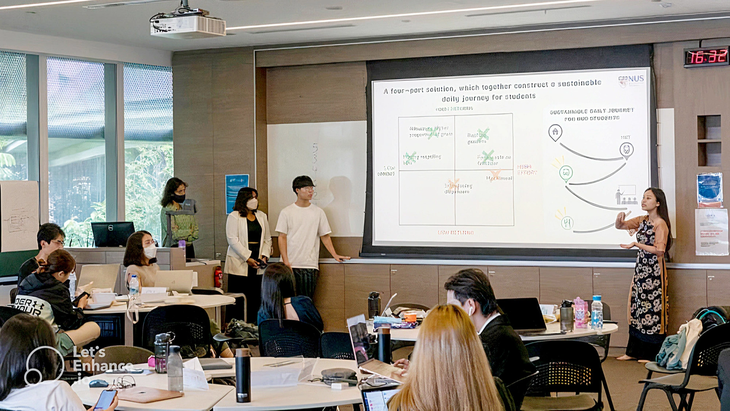 Among many young people from Asian countries, students from the Faculty of Journalism and Communication, University of Social Sciences and Humanities (Vietnam National University, Ho Chi Minh City), Nguyen Minh Huyen and Nguyen Thi Hong Nhung, were presenting ideas for "green The school in which they are studying.
During the six weeks they participated in the National University of Singapore's (NUS) NUS Asian Fellowship Program 2023, Minh Huyen and Hong Nhang dedicated themselves to the university's greening project.
Changing attitudes and habits is hard enough, but for young people, I think it can be done in new ways. For example, domestic universities may organize international student exchange activities. It is an opportunity to generate inspiration when school students can exchange and learn from international youth.
nguyen thi hong nung
must be practical
* What did you learn from the NUS programme?
, Minh Huyen: We have a week's study at NUS, five weeks' project work in Vietnam and reporting to experts in Singapore. The overall theme of the program is to harness the power of diversity in sustainable development.
In the first week in Singapore, we learned a lot about sustainable development, circular economy as well as environmental solutions at the university…
* Many people are skeptical about environmental training programs, classes and training because it seems difficult to put into practice what is learned. Do you think so?
, Minh Huyen: Many students have the same concern after finishing the first few lessons. Many international friends wonder whether the knowledge they have learned about the environment, green living and sustainability can be put into practice, first of all on a university campus?
NUS lecturers said a sentence I remember well: "If environmental projects are to be effective, first they must have funding, and second, they must start with specific activities to have visible impacts."
In terms of funding, NUS has a substantial tuition revenue and additional sources from international students. Another way to attract funding is to garner support from businesses and the alumni community. Green projects and projects at school are often associated with groups of alumni or businesses that are passionate about education and the environment.
In terms of specific activities, the net-zero (carbon neutral) building on the NUS campus is an example. The building was built in 2019, with an architecture that makes maximum use of natural light and air, surrounded by green spaces. There is a solar battery system on the roof of the building which powers the building itself.
The source of energy consumed by the building is always controlled at a low level due to the majority of natural energy usage. Each area of ​​the building has an intelligent control system to help replace the human work to adjust the lighting and air conditioning system to the optimum.
Singapore experts share that sustainability is only truly sustainable when it takes the least amount of effort from people. A solution that saves energy but takes a lot of human effort to operate and maintain is not considered sustainable.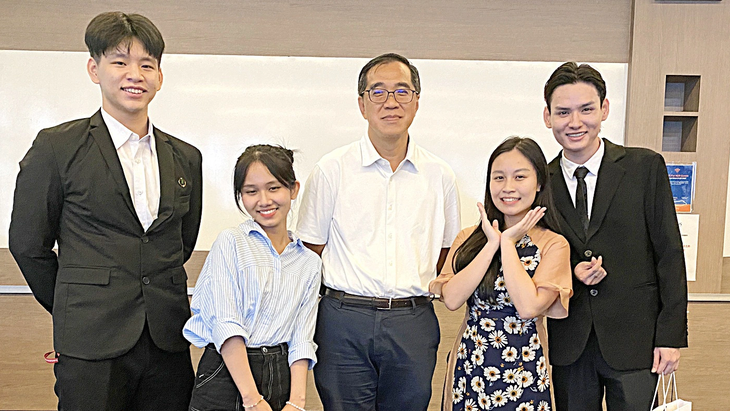 break down the problem
* What ideas did you bring to Singapore to promote sustainable development in Vietnamese universities?
, hong nuang: One method we learned from Singapore is to assign quantities to both the cause of the problem and the solution. So we studied the average amount of waste generated per glass of water in a month on school campuses in District 1, Ho Chi Minh City.
The average total monthly water consumed by the students we surveyed is 24,900 cups from the four main sources: campus cafes (21.1%), vending machines (10.9%), convenience stores next to the school (33.1%) and street vendors (34.9%).
We separate the types of waste, each of which corresponds to a larger solution. For example, PS plastic, with plastic cups, the big solution is to use paper cups or bring a personal bottle. With PET, the big solution is to change the way you bottle or store reusable paper cups. We'll review to see which of the larger solutions may impact the most causes, which is the solution to bringing a personal bottle.
From this broad solution, we seek specific solutions: Should students bring their own bottles, what to do? We use the binary method, making yes-no assumptions.
For example, the basic word is bring a personal bottle, I divided into groups of students with and without a bottle. In the bottle group, I divided the group into bringing the bottle to school and not bringing the bottle to school. In the group that did not bring a bottle to school, I divided them into a group that intended to bring a bottle but did not and a group that did not intend to bring a bottle.
In the same way, we break the problem down into smaller parts and determine the cause of each smaller part. For example, for a group that does not intend to bring a bottle, there are usually three main reasons: fear of water leakage, fear that the bottle will take up too much space, lack of space to wash the bottle Fear. For each of these very small reasons, we propose a corresponding specific solution.
In the end, we found four specific solutions: one is to provide a flask for students, the second is to create a promotion program for students carrying the bottle, the third is to accumulate green life points as training points for students There is a program. Students take the vase, four have to install the sink for the vase.
* In your opinion, are youth habits easily changed by sustainable development solutions or activities?
, Minh Huyen: Many of you will be very happy and excited at first, but later many of you will lose interest in it. I think there are two reasons for this. One is that they didn't understand the activities properly at first, so later they felt unproductive and a little bored. The second is lack of motivation. Inspiration can come from compulsion, such as the ban on chewing gum in Singapore, or from encouragement.
In a Vietnamese university environment, the best incentive is student-centered. For example, students may participate in tree planting programs once or twice in school because they are not really involved with it.
But if you replace it with an activity where students come to exchange batteries, exchange plastic bottles for trees, you'll definitely get more participation. Or you can install some small electric panels in the garage and the students who drive electric cars can charge them for free…
Find solutions for sustainable development
The NUS Asian Fellowship Program is an annual program of the National University of Singapore for students from Asian countries. Participants will learn about sustainable development and related issues such as circular economy, energy, design thinking and social business model diagrams. From there, students are guided to develop a practical sustainability proposal for their own university.
* What are the interesting projects of other international students in the program?
, Minh Huyen: A group of Japanese students came up with a solution to reduce electricity in the university faculty. You calculate and measure each electrical appliance in the classroom and present solutions for each reason. Finally, you have presented to the school administration which is the most energy consuming appliance and how much electricity will be reduced if you implement your measures.
Malaysian students built an eco-friendly public transport system to travel within the university. Or another group in Vietnam proposed a plan to install solar power in dormitories to prevent power cuts…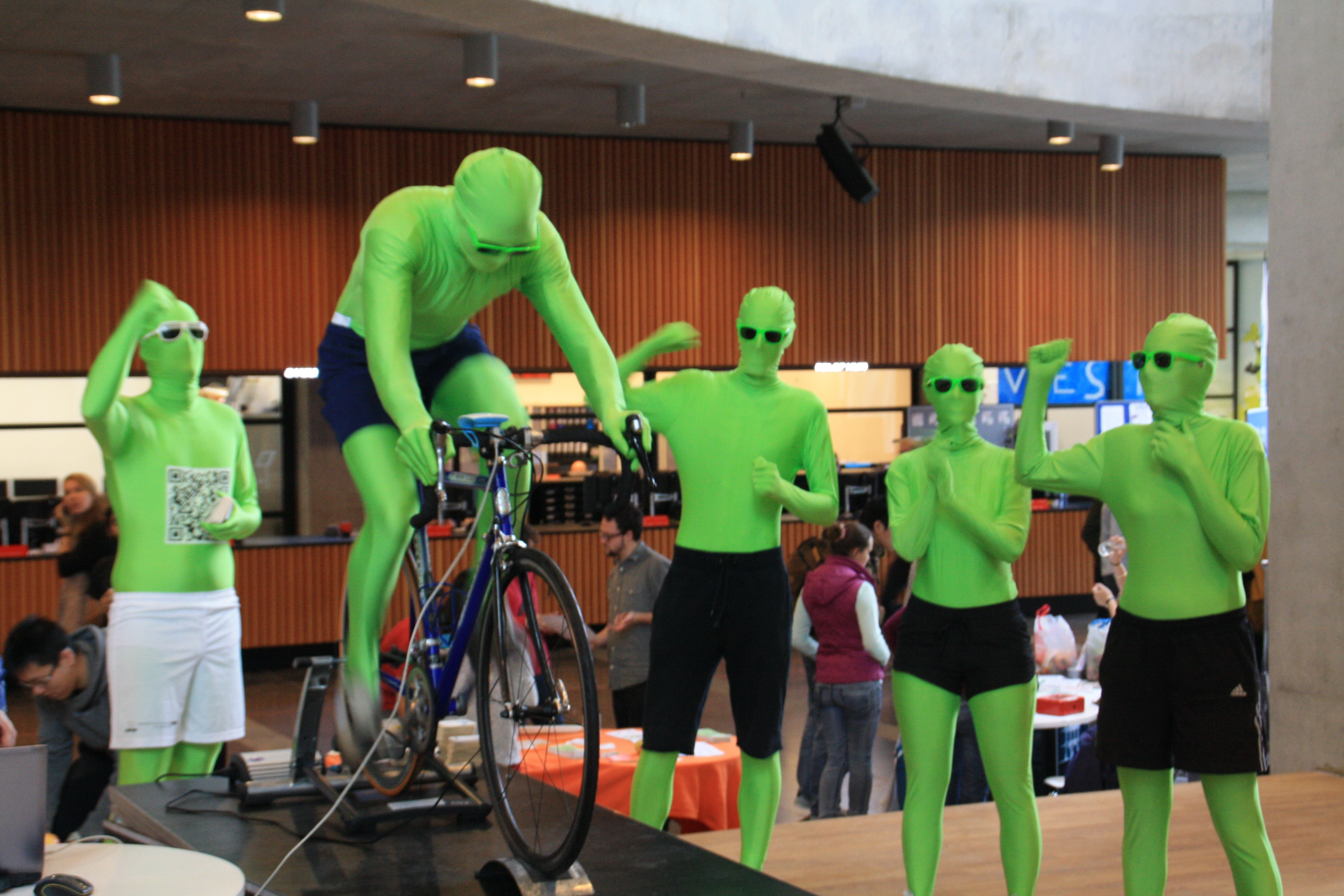 Green University changed the perception of students
(TagstoTranslate) Green University