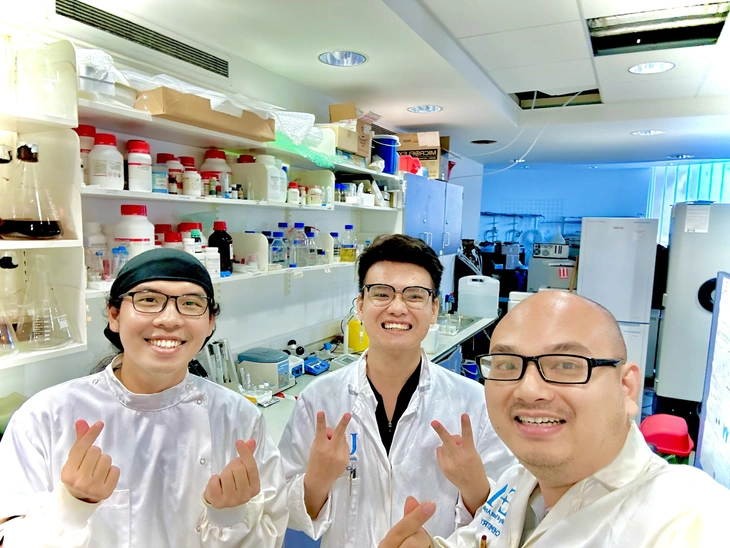 Join many foreign scholarships
Returning after the Erasmus+ KA107 project at the University of East Anglia (UEA), Cao Xuan Peter received a fully funded scholarship as a doctoral student in Physical Chemistry at North Carolina State University.
After completing his bachelor's degree in pharmacy at Nguyen Tat Thanh University, Cao Xuan Peter will leave for the US to continue his doctoral studies at North Carolina State University. Here, Cao Xuan Peter will study in the field of EPR "Electron Paramagnetic Resonance".
Sharing about this achievement, Cao Xuan Peter said that it was the result of a process of persistently exploring, pursuing things that he was passionate about and was willing to commit to despite failure. This helps Cao Xuan Peter open up other avenues such as participating in the Young Southeast Asian Leaders Initiative (YSEALI) 22 scholarship program funded by the US government and Erasmus in the UK.
It is known that the Erasmus+ KA107 student and faculty exchange program supported by the European Union aims to create a multi-cultural and multi-ethnic study and research environment for university students and lecturers.
The goal of the program is to increase educational effectiveness by experiencing different learning and cultural situations. Nguyen Tat Thanh University participates in a project called UKA-PEN (UK-Asian Pharmacy Education Network – network of pharmacy schools in the UK and Asia), in partnership with the UEA and schools teaching pharmacy. teaching medicine in Vietnam.
At UEA, students are divided into research groups according to different laboratories with the aim of researching interesting topics as well as enhancing research experience. The study period lasted 3 months, starting in May and ending in August.
Scholarship Finding Experience
From his scholarship search experience, Cao Xuan Peter shares some factors to keep in mind when looking for a scholarship abroad.
– LEARN ABOUT SCHOLARSHIPS: Understand the types of scholarships available, including full scholarships, partial scholarships, project scholarships, school-specific scholarships or external organizations. Understand the terms and requirements of each type of scholarship.
– Academic ability: Scholarships often require good academic scores, so you must ensure an excellent academic record to increase your chances of getting selected.
Career Plan: Some scholarships require you to have a clear career goal and why you want to study that major or program. Clearly define your reasons and goals.
Writing Skills: Applying for a scholarship often requires you to write a scholarship application letter or a short essay. You must have good writing skills to express yourself clearly, logically and persuasively.
Time Management: In order to find time to research and apply for scholarships, you need to know how to manage your time well. Make sure that you are not overwhelmed with too much work and that you have enough time to prepare your scholarship application.
– English and communication skills: Many international scholarships require you to have good English communication skills. Mastering English, writing and communication skills will help you make a good impression on the judges.
– Information Search: Regularly browse the official websites of universities, scholarship organizations and institutes to stay updated with the latest information on scholarships.
– Social Network: Connecting with professors, instructors, alumni or fellow scholarship recipients can provide you with valuable information and advice.
Financial Planning: If the scholarship only covers a portion of the cost, you need to create a financial plan to make sure you have enough money to cover other expenses.
Patience and Persistence: Finding scholarships can take a lot of time and effort. It is important that you be patient and never give up.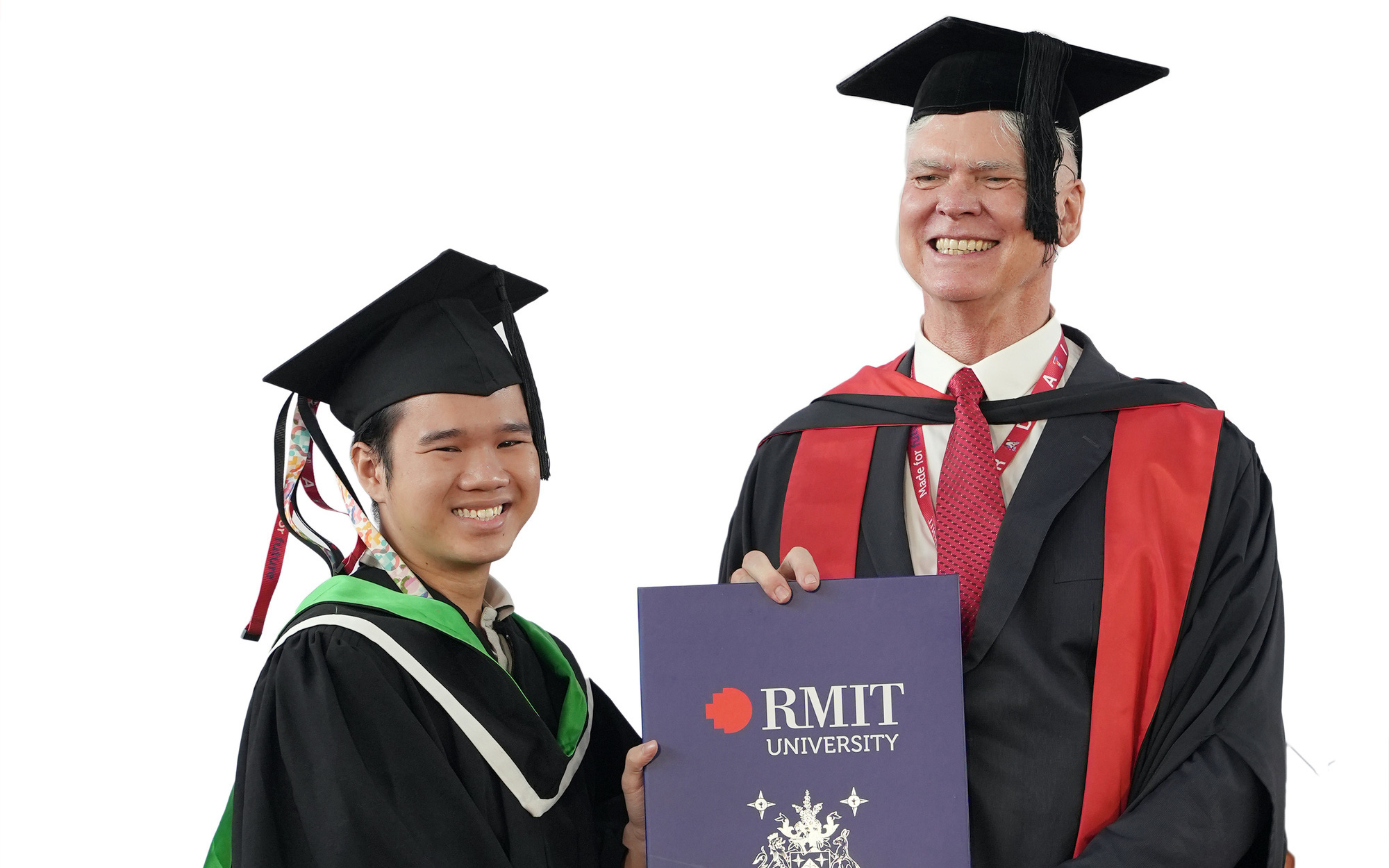 Huynh Ngoc Tuyen studied for a doctorate at the age of 22
(TagstoTranslate)scholarship