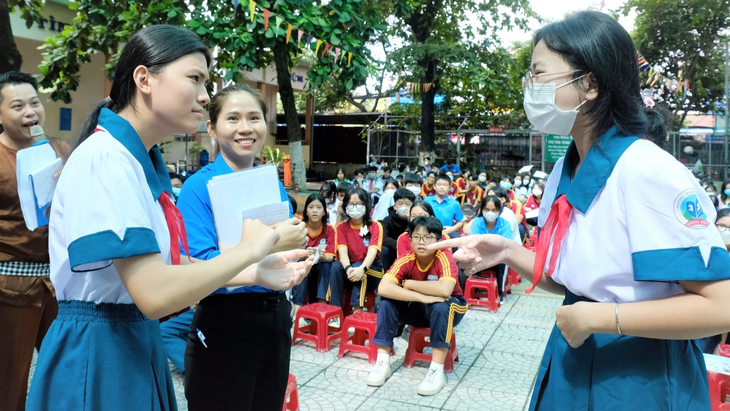 At the opening ceremony with around 300 students from Dong Dan Secondary School (Binh Chanh district), Vo Van Thien, recruitment and career guidance specialist from JobTest – the entity that accompanies the program – conducted a short survey when asked "Are you Know what I'd like to do?" But only a few hands went up fearfully.
They invited you to share about the books you read, favorite topics, favorite activities, but most of those present could not tell about their hobbies and habits.
"At this age, children need to discover themselves, to name their passions, interests and specialties. For you at the end of secondary school, your family and parents are the only ones who can identify your interests. ability is the most obvious, but many parents do not focus on it to encourage their children to discover and strive for their abilities," Mr. Thien said.
Participating in the program, students took part in the "Italent – Choose the Right Major" quiz on the online platform https://jobtest.vn. Thus, discover your personality, explore your personal interests with career passion and self-assess your potential.
Upon completing the test, you will have an overview and detailed analysis of your talents, personality and career interests. Most of you said that this is the first time you have taken a test to understand your personality better. From there, take the first step in figuring out what professions would be a good fit, calculating future pursuits based on the personality-matching career suggestions from the test results you just took.
Nguyen Van Sang, deputy director of the Ho Chi Minh City Youth Employment Service Center, said the new career orientation program aims not to go beyond wanting to provide career orientation for young people, especially secondary school students, in suburban areas. instead of high school age.
Mr. Song said that the unemployment rate in big cities like Ho Chi Minh City has been rising recently. It is easy for seasonal workers doing simple jobs to lose their jobs. Needless to mention that 38% of students work outside their major, 63% of graduates are unable to find a job, which is a relatively large percentage.
"We hope that through the program, you will be better prepared, armed with knowledge, aware of the importance of pursuing dreams and striving," said Mr. Song.
Nearly 1,000 students in grades 8 and 9 in Ho Chi Minh City spent the past weekend attending a "Choosing a Career for the Future With You" career orientation event for students at the door organized by the Ho Chi Minh City Youth Union. new school year.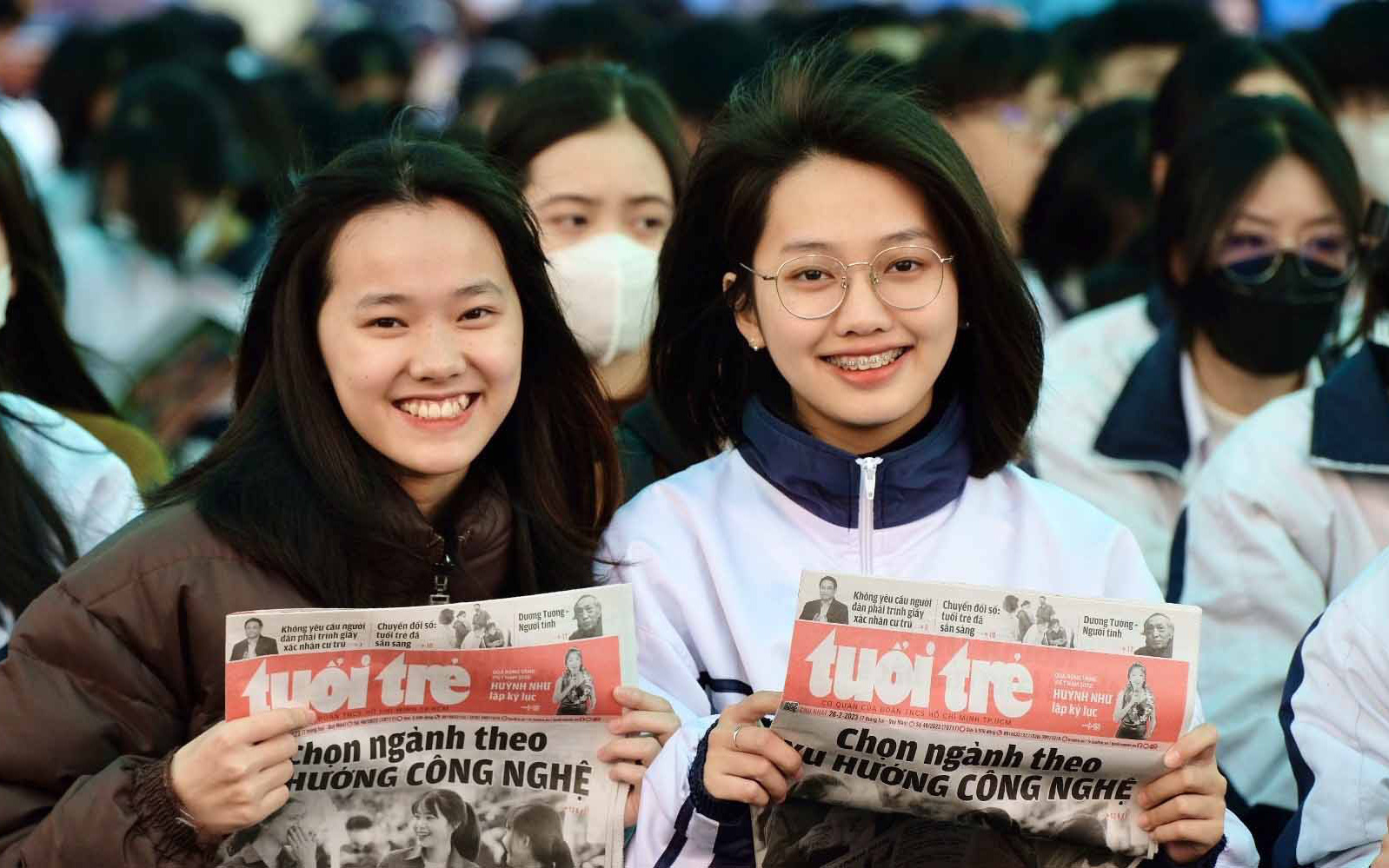 Choosing a profession, choosing a career should be a 'strategic'
(TagstoTranslate) Choose the Right Career (T) Help Students to Choose the Right Career (T) Employment Service Center (T) Fulfill their Dreams (T) Admission Counseling (T) Choose Career