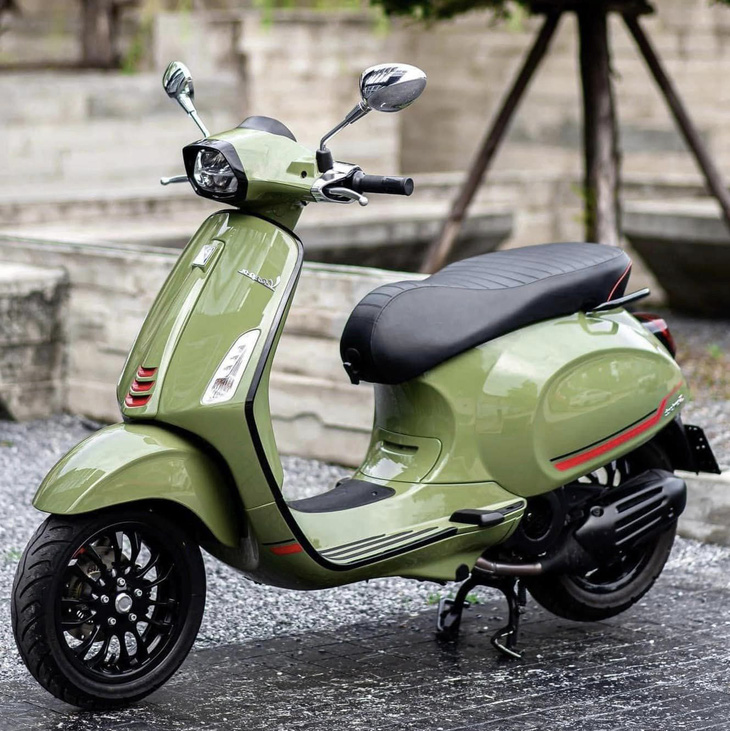 Below are Ho Chi Minh City-based reader V. Cuong's thoughts on spending habits and buying an expensive motorcycle:
I am 30 this year, live in HCMC. Studying and working in a hot industry is IT, I had a good income when I was young. After graduating from school, I had a senior to guide me, due to skill addition and rapid learning, I easily got into a full-time job after the probation period.
At one point, my official salary rose to 20 million, worked hard to run more freelance projects, and earned tens of millions more. This is a huge income for a young person who does not have family problems and does not have to worry about his parents like me.
Because of this, I immediately bought a nice phone, a computer with lots of expensive accessories, and a Vespa. At that time, everything seemed worthwhile to me, serving work and satisfying a little personal psychology in front of friends.
Just when I was thinking about maybe getting near a car, then COVID-19 came.
In fact, during the COVID-19 period, apart from working more from home, my work is still going on as usual. Because of this, I continue to buy all kinds of things for the health of both myself and my parents. But in the end, only my parents get the most out of it, but I often forget, so a lot of garbage is wasted.
But all this does not bother me as I am sure about my income level. I think when the pandemic is over, the jobs will be even better than before and the salary will increase as per the plan.
However, I was simply forced to quit my job. At first, quitting my job was still very silly. Because my "profile" is very good, with good degree, lots of experience and foreign language certificate. But many CVs I send are like "sunken to the bottom of the sea". Some places have called for interview but I don't understand why they didn't qualify. Freelance work isn't what it used to be.
I am thinking of running a grab to earn extra income. But why use a Vespa to make motorbike taxis and deliver food? Of course this is a non-viable problem, so I will be forced to buy another used bike. Now, with no income and no savings, I have to sell my Vespa to buy a car.
I can't even "check mail" to pass the day in vain. Housing and living expenses are like a noose around the neck.
Selling the car is the scenario I don't want the most, but there's probably no other way. My parents also only have enough income to support themselves, they can no longer support this first 30 year old.
Pathak V. Cuong