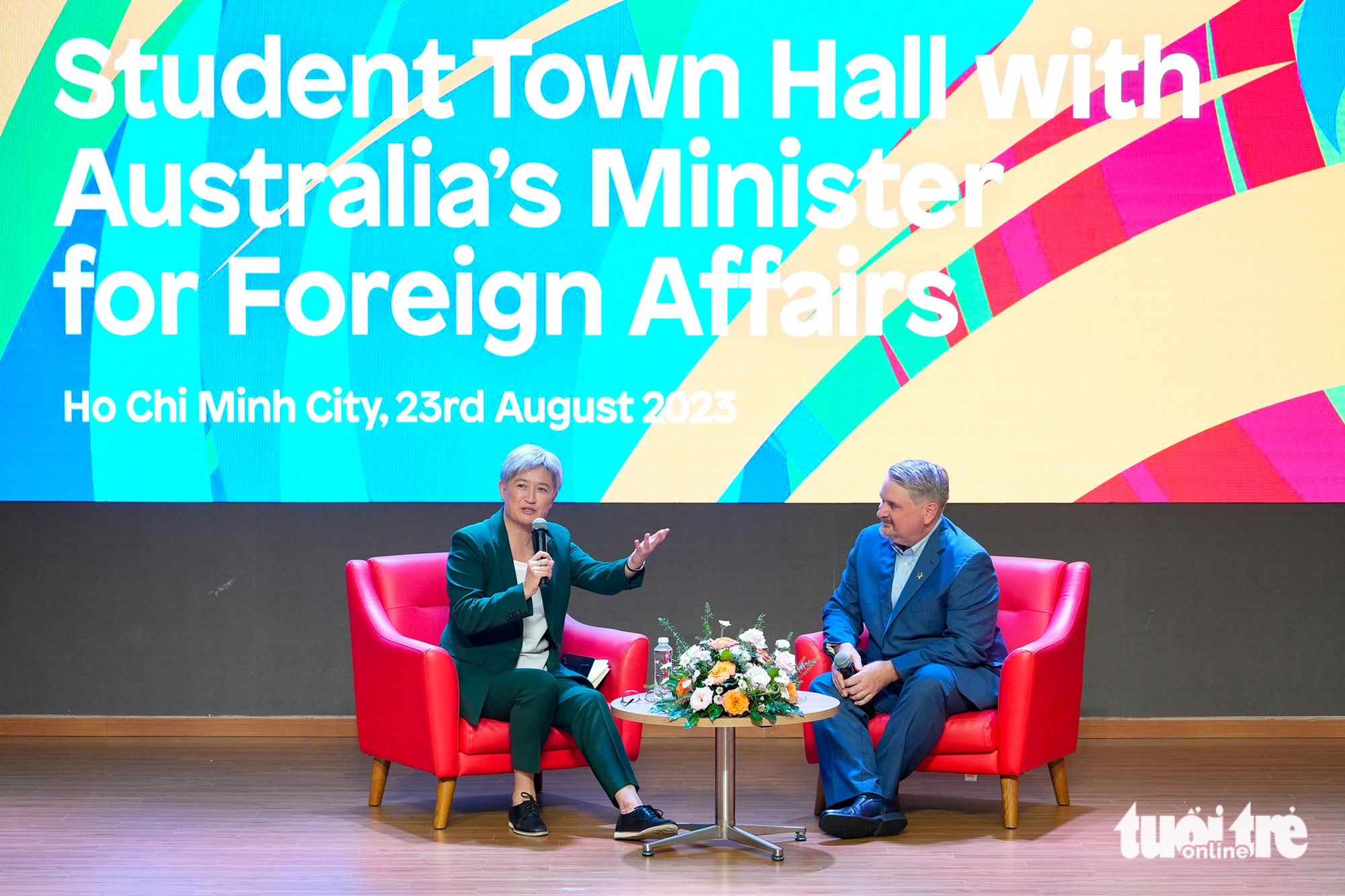 Education is a solid link between Vietnam and Australia
Welcoming Australian Foreign Minister Penny Wong, Professor Dr. Su Dinh Thanh, Rector of Ho Chi Minh City University of Economics, said that interactions such as today's exchanges are a bridge between efforts, ambitions and the future. Mixture of two countries.
"Minister Wong's (UEH's) visit is a confirmation of the important role education plays in promoting relations between the two countries," Than said.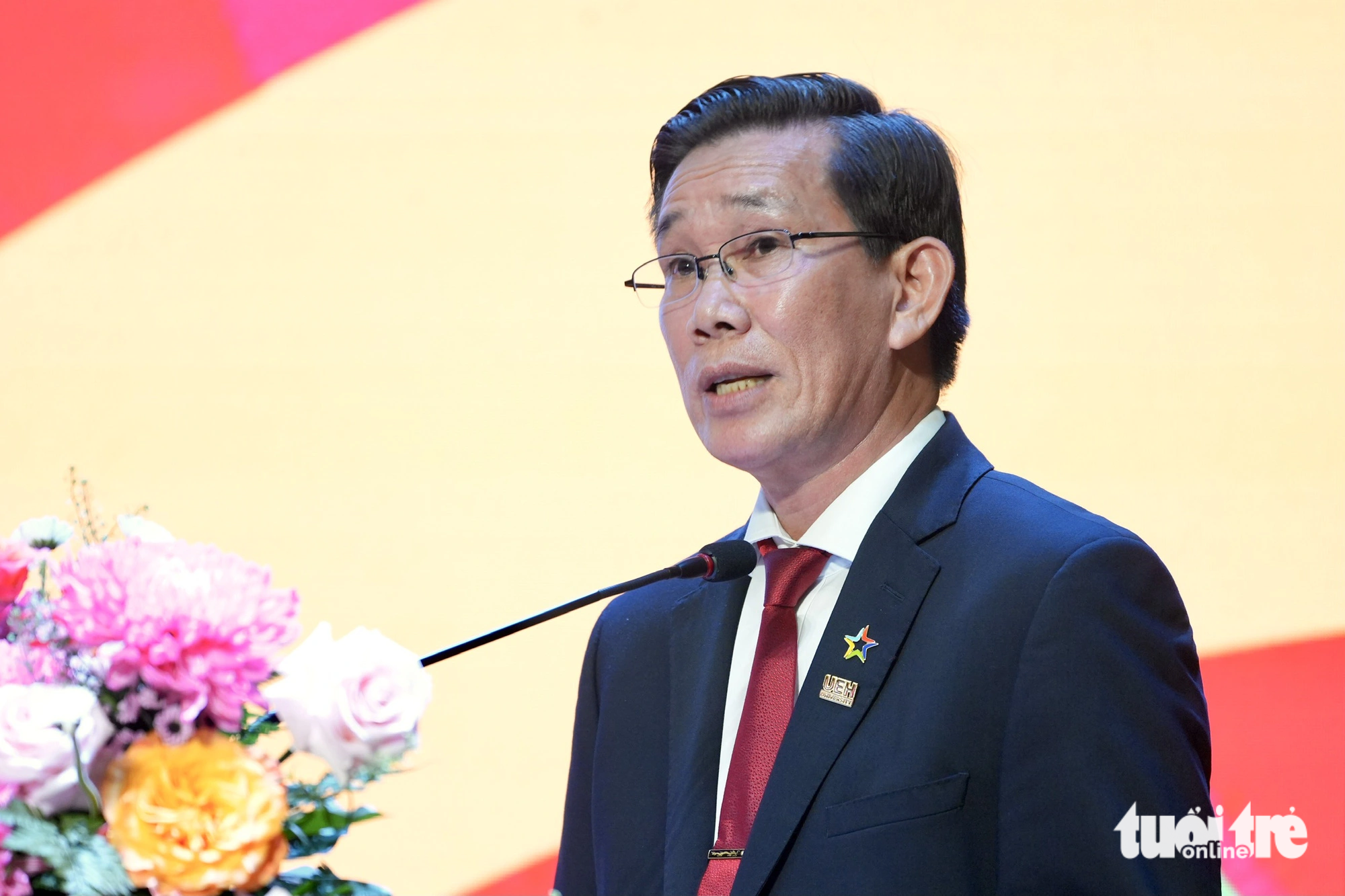 Mr Thanh said Ms Vong's presence demonstrated the commitment between Australia and Vietnam in developing the relationship beyond mere diplomatic exchanges. It is also a relationship that is built on mutual learning and achieving common goals.
Agreeing with Dr. Than, Ms. Wong said that education plays a very important role in the relationship between the two countries.
"There are so many young people in Vietnam who want to get advanced education, learn more skills and knowledge. I am also present in a Vietnamese university which has a close relationship with Vietnam University. Australia. You are a testament to the strong students relationship between Vietnam and Australia in terms of the number of visitors as well as the exchange of lecturers," Ms. Wong said.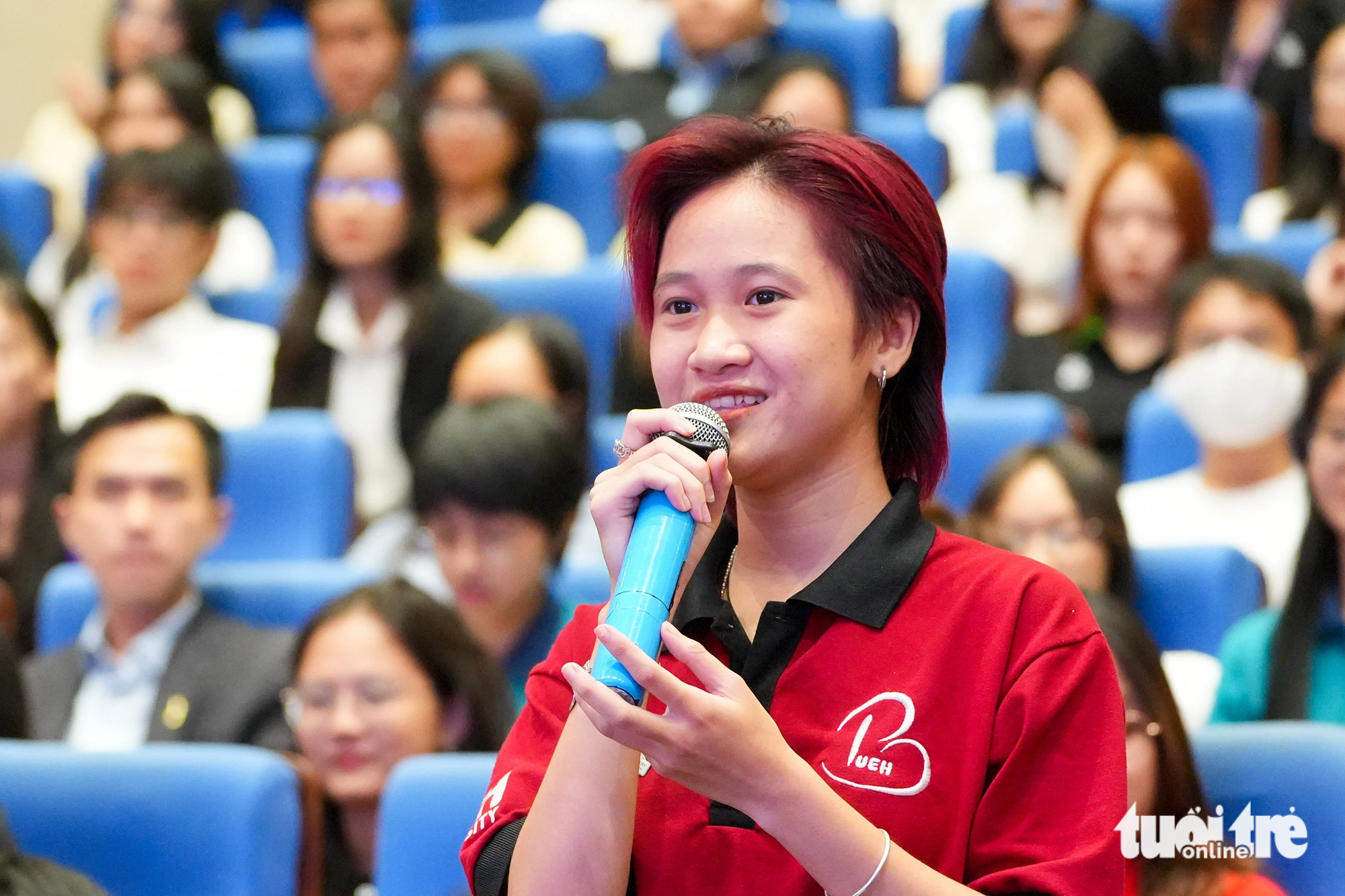 Vietnam-Australia Cooperation on Net Zero
In the exchange, Australian Foreign Minister Penny Wong emphasized Australia's view of Vietnam as an extremely important partner in the region, and raised a number of challenges facing both countries globally.
Wong said, "We are living in many complex context, today's challenges can be mentioned as strategic competition, climate change, sustainable development. It can be seen that the world is being reshaped and being adjusted. It's happening in the same area where we live." ,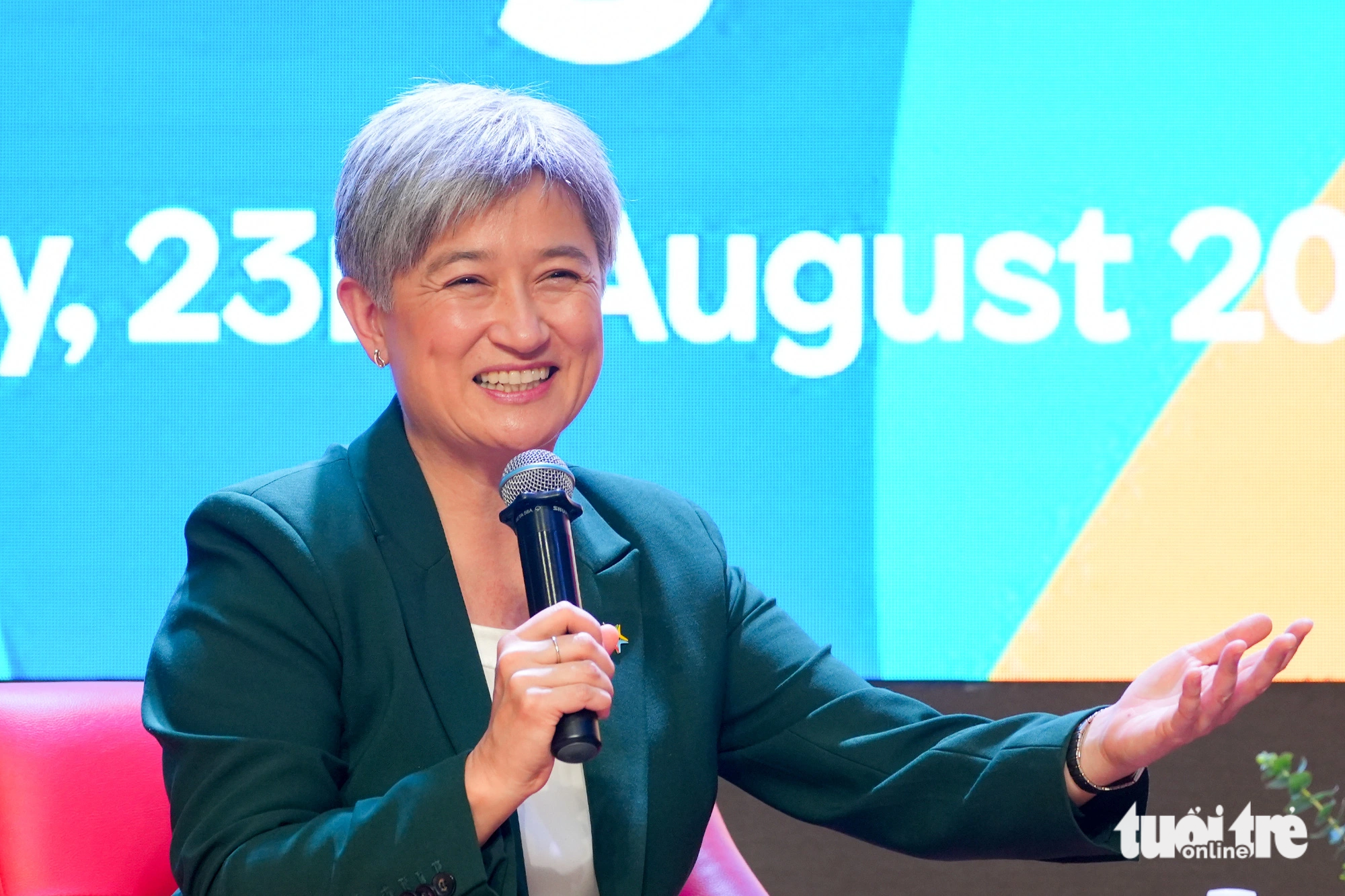 According to Ms. Wong, the economy is undergoing changes now and in the future, as well as the challenge posed by climate change.
However, both Vietnam and Australia have shown their willingness to tackle climate change by committing to the goal of net zero by 2050.
In the context that most of the world's economies have committed to reducing emissions by 2030, Ms Wong recommends that countries focus more on the provision of goods and services that bring high value.
Ms. Wong said, "The country that takes advantage of the values ​​of low emissions and clean energy, which the world wants to 'label' in goods and services, will be a successful country in the current context."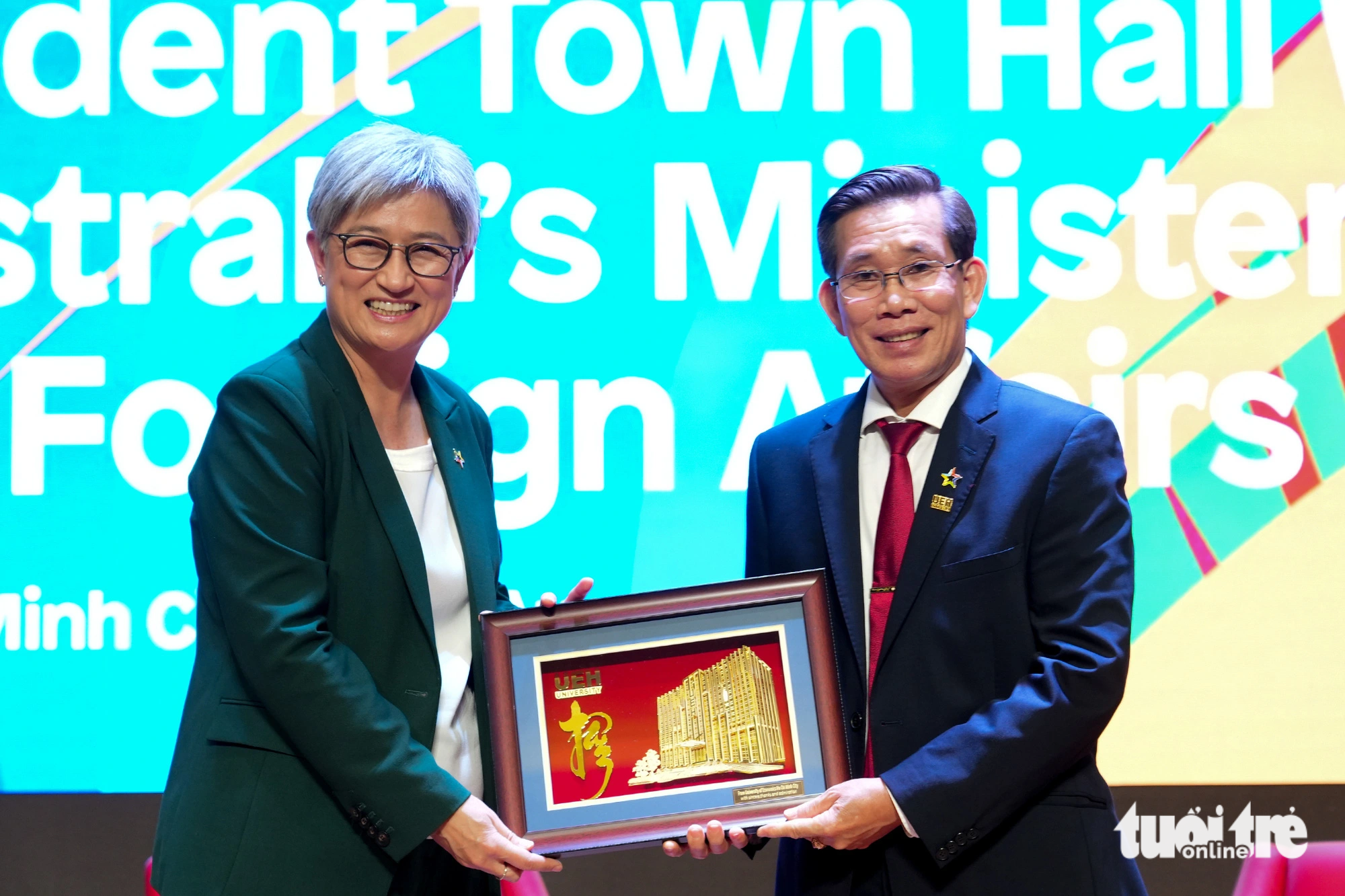 Answering students' questions about what sustainable development means for business, Ms. Wong explained that the Sustainable Development Goals (SDGs) are a framework agreed upon by the international community with agreements. Common, common goals from which all nations, regardless of size or power, can benefit.
Ms Wong said, "Australia and Vietnam are both influential countries in the region, but neither are great powers. That's why we want international agreements that enable us to prosper and flourish. Work globally."
On the morning of 23 August, Ho Chi Minh City Party Committee Secretary Nguyen Van Nen welcomed Australian Foreign Minister Penny Wong who is visiting and working in the city.
During the meeting, Ms Penny Wong said the Australian government has decided to provide A$94.5 million ($60.7 million) to support activities against climate change and clean energy.
In addition, Australia intends to cooperate with Vietnam, including Ho Chi Minh City, to coordinate the creation of a legal framework for educational cooperation between the two sides, creating favorable conditions for academies and universities in both countries . The country opens campuses in the city and promotes student exchange activities between the two countries.