Instead, Commerce Minister Wang Wentao read Xi's speech which criticized the US for its "hegemonic" tendencies.
In remarks read out at the Sandton Convention Center in Johannesburg, Xi said the US opposes countries that threaten its dominance in global affairs and financial markets.
It was said in the speech that every country has the right to development and everyone has the freedom to lead a happy life. Mr. Xi said, "Whoever develops first will become their target. Whoever moves forward will become their obstacle."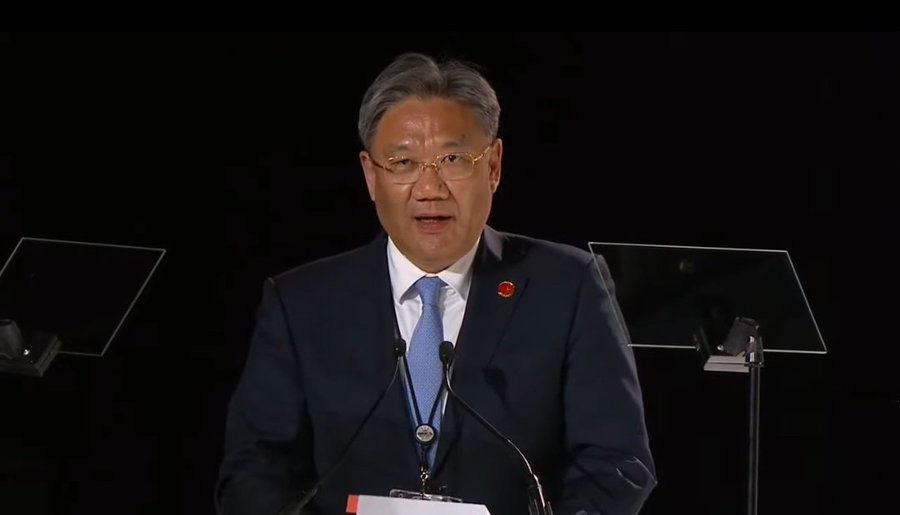 Commerce Minister Wang Wentao read Mr. Xi's speech. Photo: Twitter
In his speech, Mr Xi said the joint rise of emerging markets and developing countries of the BRICS "has fundamentally changed the global landscape", according to the South China Morning Post. Xi said that China supports the expansion of the BRICS bloc and wants to strengthen the BRICS strategic partnership, expand the BRICS+ model, and actively promote membership expansion… and at the same time maintain a fair and just international order. Help us to become more equal.
Although he arrived in South Africa on the evening of August 21, Mr. Xi did not attend the business forum without explanation.
Meanwhile, Russian Foreign Minister Sergei Lavrov represented President Vladimir Putin at the event. Mr Putin participated online.
According to an online speech, President Putin said that the BRICS countries are meeting the aspirations of the majority of the world's population. BRICS members – Brazil, Russia, India, China and South Africa – make up more than 40% of the world's population and the summit discussed adding new members.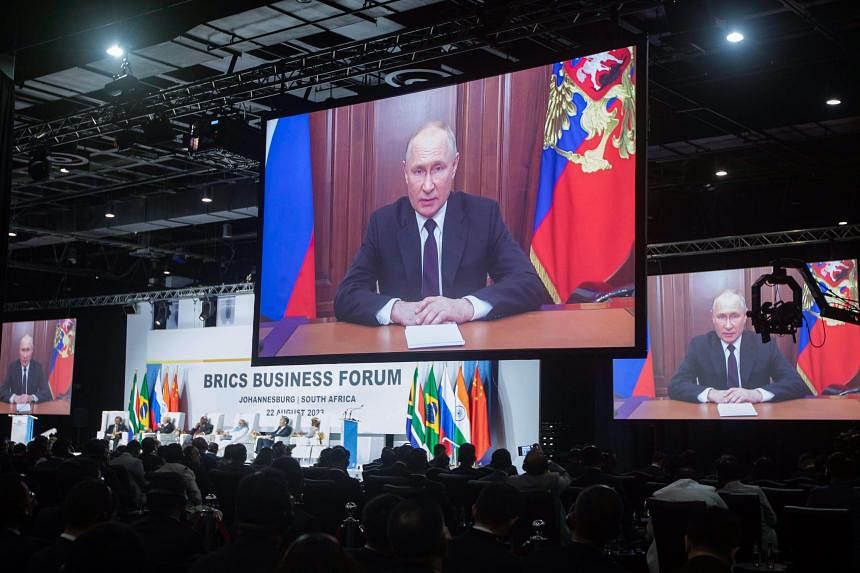 Mr Putin joined online as an arrest warrant was issued by the International Criminal Court in March. Photo: EPA-EFE
According to Reuters news agency, Putin said the issue of switching trade between member states from the dollar to another currency would be discussed in detail at the summit, a process in which the new BRICS development bank would play a big role.
BRICS is an important forum for Russia at a time when its economy is grappling with Western sanctions over the conflict in Ukraine. Russia also wants to build new diplomatic and trade ties with Asia, Africa and Latin America.