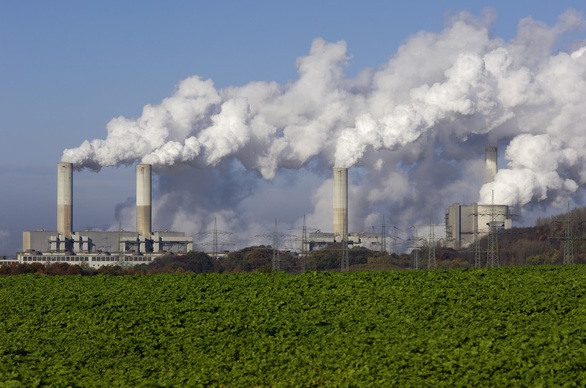 Types of greenhouse gas emissions to be strictly managed in Vietnam in the near future – Photo: GETTY IMAGES
10 times, 10 different results
On August 23, the Center for Science and Technology Advancement of the Department of Science and Technology of Ho Chi Minh City held a seminar on Greenhouse Gas Emission Management in Vietnam.
Expert Nguyen Manh Tuan – Center for Scientific and Technological Advancement, Ho Chi Minh City Department of Science and Technology – said Vietnam has set a target of reaching zero net emissions by 2050. By 2030, Vietnam will reduce greenhouse gas emissions by 9. % from domestic resources and 27% from international support.
Mr. Tuan said that according to the provisions of the government's Decree 06/2022, the facilities emit 3,000 tons of CO annually.2 Creating a greenhouse gas inventory is the basis for the level of greenhouse gas emissions.
A thermal power plant, an industrial production facility with a total annual energy consumption of 1,000 tonnes of oil equivalent (TOE), a freight transport company with a total annual energy consumption of 1,000 tonnes TOE, a commercial building with a total annual energy consumption of 1,000 TOE It would also need … or more to operate a greenhouse gas inventory.
In general, there are three large groups of disciplines that will require GHG inventory and management, including the energy sector, the construction sector and the agro-forestry-land use sector.
Specifically, Mr. Tuan said that from 2024 onwards, units must organize a grassroots GHG inventory, prepare a grassroots GHG inventory report every 2 years, and submit to the provincial People's Committee for evaluation would send.
By 2025, facilities must complete a report on the results of their greenhouse gas inventories and send it to the Ministry of Natural Resources and Environment.
This means that in less than 4 months, facilities will begin issuing their first ground-level GHG inventory reports. According to Mr Tuan, many units still do not know how to make an accurate list.
"There are many entities that list their facility's greenhouse gas emissions data 10 times, giving 10 different results. A factory that calculates greenhouse gas emissions makes a huge difference when renting a unit The calculation is outside the entity. An energy business and a reconstruction business are doing calculations in very different ways," Mr. Tuan said.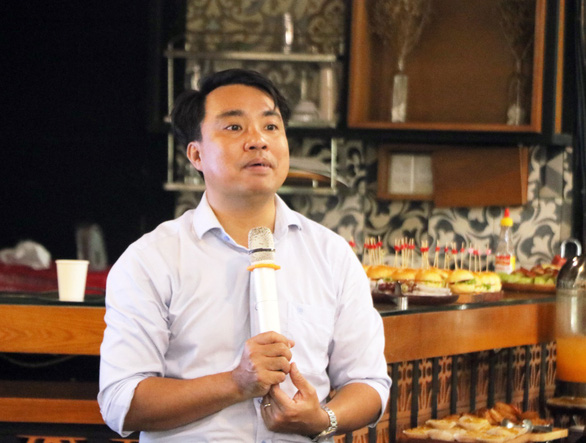 Mr. Nguyen Manh Tuan shared at the event – Photo: Truong Nuan
Focus on indirect source of greenhouse gas emissions
Mr. Lam Dao Duc, Head of Technical Department of TUV Rheinland Vietnam, said that the calculation method is not simple. During the consultation process, they found that many facilities had problems, particularly with the classification and statistics of greenhouse gas sources.
For example with the ISO 14060 method, sources of greenhouse gas emissions are divided into direct and indirect sources. Sources directly related to their unit, such as operation of fuel incinerators, operation of burning fuel in traffic, etc. It would be easy to calculate these sources.
The problem is indirect sources of emissions. For example, a factory that receives input materials such as steel, plastic, glass, electronic materials, etc. will also have to calculate greenhouse gas emissions for receiving these materials. However, the calculation has to rely heavily on the information received from the supplier.
Similarly, a factory contracts with a transport enterprise for the transportation of workers. GHG emissions from this transport unit will also be included in indirect emissions.
According to Mr. Duck, one note when taking inventory is to follow very closely each of the criteria outlined by the government in the documents, including Decree 06/2022 and Decision 01/2022. For indirect emission sources, it is necessary to document each item with the relevant units to identify it.
"At the same time, the inventory department will need to take a broader perspective to look at the items that need to be inventoryed at their unit. They will also need to come up with a roadmap to gradually reduce emissions over the years. Balancing the issue of cost in the implementation process", Mr Duck said.