sheet wise KhaosodThai Deputy Prime Minister Wissanu Kri-angum, who is also a legal expert, noted that Mr. Thaksin may have had few privileges compared to other prisoners because he is 74 and has a number of health problems.
However, it could be as little as a special room in prison, as the cases in which Mr. Thaksin was convicted did not allow him to be placed under house arrest.
Whether he will remain in prison will depend on the decision of Thailand's Department of Corrections.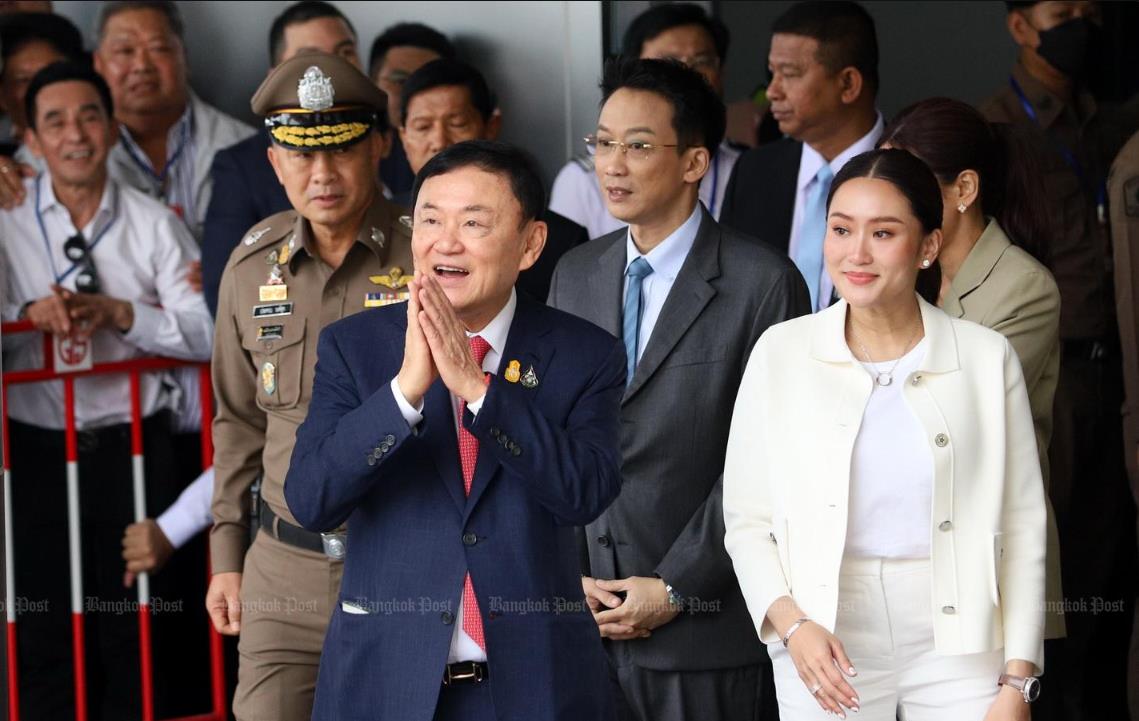 Mr Thaksin arriving at Bangkok's Don Mueang airport on August 22 – Photo: Bangkok Post
Mr Thaksin can submit a request for pardon to the Thai royal family, but if it is not approved, he will have to spend at least two years in prison until he can apply for pardon again.
On the afternoon of 22 August, Thailand's Department of Corrections said Mr. Thaksin was suffering from a number of health problems, including acute coronary disease, herniated disc, high blood pressure and abnormal body posture. In addition, he developed a severe lung infection due to the sequelae of COVID-19.
Mr Thaksin has now been taken to the Remand Prison Medical Center in Bangkok. He also did not cut his hair like other convicts because his hair was not very long.
Earlier, the former Thai prime minister was sentenced to eight years in prison for three corruption charges, including directing EXIM Bank to provide a 4 billion baht loan to buy goods and services from the Myanmar government. SHIN SATELLITE CO. LTD. With a low interest rate which is considered self-interest.
After Thailand's National Anti-Corruption Commission (NACC) alleged that the practice harmed the state, Thaksin was sentenced to three years in prison in 2008.
The second case was when the government under Mr. Thaksin introduced a new lottery ticketing system, a corrupt project under the NACC, which led to a two-year prison sentence for Thaksin in 2009. 47 associates were also convicted. Decision.
The third case is "abuse of power", with a sentence of 5 years for profiting from the SHIN group.
Mr Thaksin was sentenced to a total of eight years in prison, as the combined sentence for the first two counts was added to three years.