NDTV said the Indian Space Research Organization (ISRO) celebrated the historic event with a post on the social network X (formerly Twitter) on August 23 at 18:04 (local time) – the exact moment Chandrayaan-3 The lander touched the south pole of the Moon.
In the post, ISRO congratulated the people of the country for the success of the said mission. India has now become the first country to land a spacecraft on the Moon's south pole, making it an attractive new destination after traces of water were found on the Moon.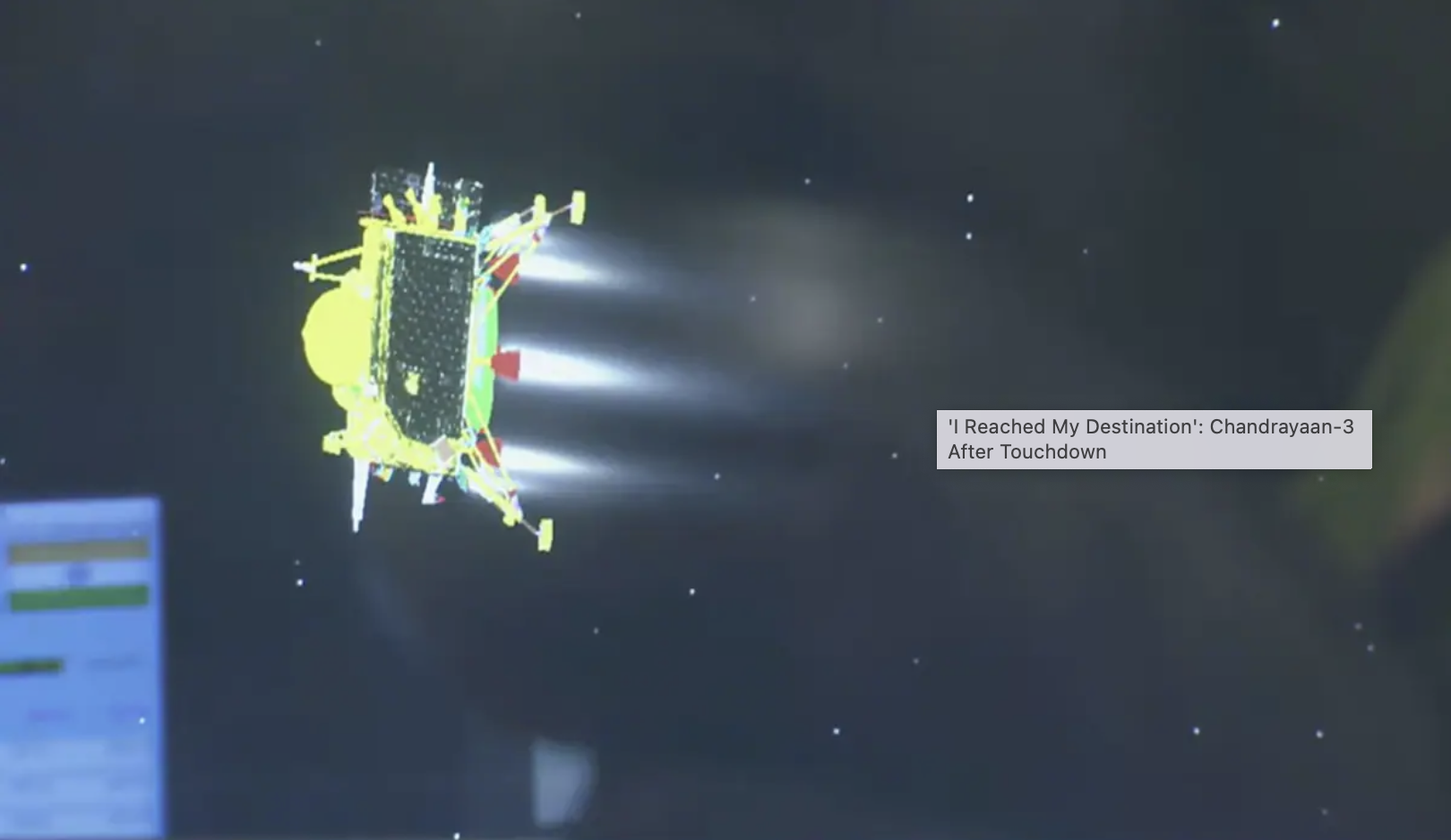 India created history with Chandrayaan-3. Photo: ISRO
"Mission Chandrayaan-3: India, I have reached the destination and so have you! Chandrayaan-3 has successfully landed on the Moon! Congratulations, India" – ISRO announced enthusiastically.
The live telecast of the historic moment will begin at 5:20 PM on 23rd August. Chandrayaan-3 lander completed 4 stages before landing on the lunar surface. After each successful phase, ISRO officials in the mission control room expressed their happiness.
Indian Prime Minister Narendra Modi, while in South Africa for the BRICS summit, also congratulated the entire ISRO team via video call. He said, "We are witnessing a new phase of New India. A new history has been written."
Project Director P Veeramuthuvel claimed that the Chandrayaan-3 lander has "completed all the phases perfectly". The ship was launched on July 14 with a Launch Vehicle Mark-III (LVM-3) rocket and took 41 days to reach its destination.
Pham Nghia