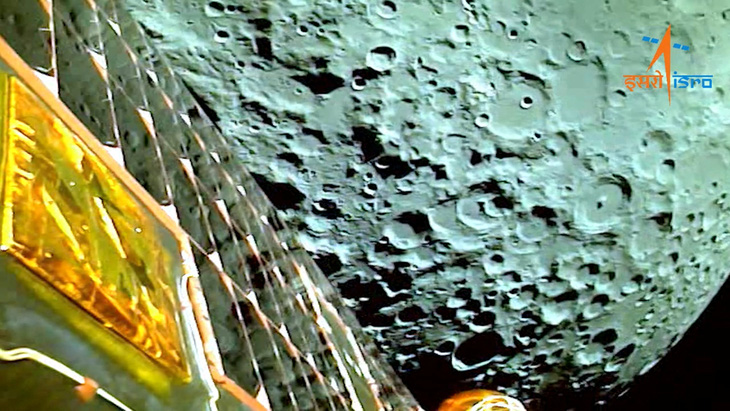 According to Reuters news agency, Chandrayaan means "vehicle to the moon" in Hindi and Sanskrit. Chandrayaan-3 is India's second attempt to land on the Moon.
In 2019, the Chandrayaan-2 mission of the Indian Space Research Organization (ISRO) successfully launched the spacecraft into orbit but then the lander crashed.
Before landing the Vikram lander on the lunar surface on August 23, ISRO had said that it was ready to activate the automatic lander process of the spacecraft. When activated, the ship would reach the designated location and land on the Moon.
This success has made India the fourth country in the world to land a ship on the planet, along with the US, China and the former Soviet Union.
Chandrayaan-3 landed from the parent ship with a small robot named Vikram lander Pragyan.
The solar-powered pair will explore the surface on the lunar night (about 14 Earth days long) before the lunar night (14 Earth days long) gets dark and cold enough to drain their batteries.
Vikram carries four sets of scientific instruments, including a thermal probe, which has the capability to penetrate about 10 cm into the lunar soil and record soil and rock temperatures during an entire lunar day.
Vikram is also equipped with a reverse reflector, which is expected to remain effective long after the lander is decommissioned.
Meanwhile, the Pragyan robot carries a Laser Emission Spectrometer (LIBS) and an Alpha Particle X-ray Spectrometer (APXS) to study the lunar soil.
The fact that India chose the south pole of the Moon to land on is also deliberate. Scientists will find out whether there is frozen water on the moon or not.
Water ice in the area could provide fuel, oxygen and drinking water for future missions. However, the rugged terrain of the region presented a real test of India's mission.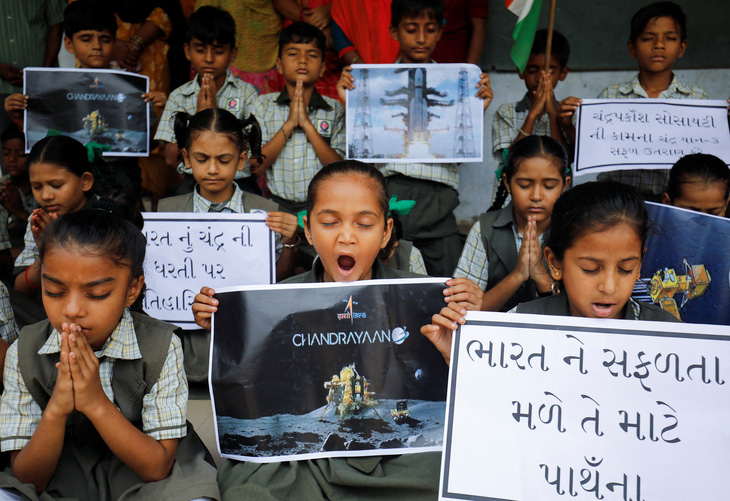 According to Reuters, a few hours before the landing, the Indian press and media gave continuous news and countdown. People offer prayers at the spiritual sites, while students watch the live screening while waving the national flag.
Indian children gather on the banks of the Ganges River, considered sacred by Hindus, to pray for a smooth descent.
Petroleum Minister Hardeep Singh Puri was present at a Sikh temple known as Gurdwara in the capital New Delhi and offered prayers for Chandrayaan-3.
"Not only economically, but India is also progressing in the field of science and technology," Puri told reporters.
Prime Minister Narendra Modi witnessed the landing from South Africa, where he was attending the BRICS summit.
On 14 July, India launched Chandrayaan-3 from the main space center in the southern state of Andhra Pradesh. The ship was developed with an investment of around USD 75 million.
This is the first major mission since Prime Minister Narendra Modi's government announced policies to promote private space exploration and development and investment in business models related to satellite launches.