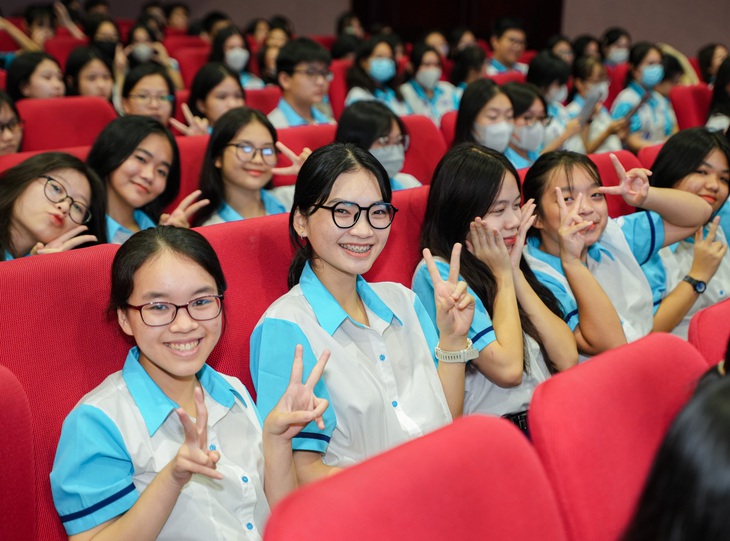 keep fire for juniors
With witty sentences, Master Pham Huy Hung – former English head of the Gifted High School – "shook" Tran Chi Dao Hall (Vietnam National University, Ho Chi Minh City) to thunderous applause. Hands, laugh.
After receiving a scholarship and graduating from a university in the United States with two majors at the same time, Hung said that there are many important things to do, but everyone's time is always limited.
"Hence learning in general, and English learning in particular, both need to be implemented properly to be effective and to save time and effort. One of the solutions he realized and effectively solved was language The method of learning was. Linearthinking, I guess," said Mr. Hung
This method helps to simplify problems, look at things logically, and understand the main content of what is read or heard, even if the learner's vocabulary is not high.
"Working hard is good but studying smartly, thinking gives you more time to play sports, go out with family, "seen" your crush (roughly translated: the person you like) …", Mr. Hung Witty.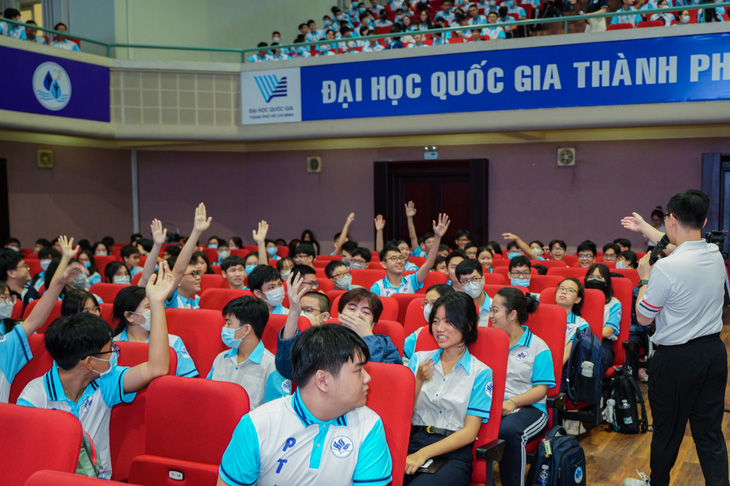 Hope to see more shows like this
Participating in the program, Phan Nguyen Xuan Nam (Class 10A2) said that although he studied well, he still made mistakes, without knowing why or how to solve it.
But after this exchange, these questions are answered, so are more eager and confident to enter the new school year in the "new home".
"I am proud to be acknowledged as a "genius person", a pleasure to meet talented and successful alumni. I am impressed and grateful that even though they are busy, they still take the time to share their "secrets". Let's come back for "Study and Work Effectively for Juniors", shared Xuan Nam.
Along the same lines, a group of Class 10 students specializing in maths said that youth currently lack many soft skills, and learning styles would also be different. Therefore, programs of exchange and exchange of experiences with former brothers and sisters are very necessary.
The Gifted High School (National University of Ho Chi Minh City) is considered the "cradle" of many talents. The students of the school have won many national and international awards and are currently studying in many top universities of the world.
In the 10th grade enrollment period for the 2023-2024 school year, 3,092 candidates registered to take the test, a far higher number than the 2,300 who took the test last year.
The series of activities at the beginning of the school year is designed with several close contents: school behavior culture, study abroad and scientific research, active learning methods, expanded skills…
In the August 23 meeting only, Class 10 "novices" heard from famous alumni such as: Mr. Le Dinh Luc (CEO of DOL English Academy of Thinking, Start). – Over Million Dollar Won Youth Start-up Prize 2022), Master's Degree in Education Hoang Minh Thong (Full Chevening Scholarship of the British Government) …
(TagstoTranslate)new school year