According to TASS, the Ukrainian drones were on a reconnaissance mission over the Black Sea near Crimea when they were detected by airspace control vehicles of the Russian Aerospace Forces.
After this Russia sent 2 fighter jets, unmanned aircraft To drive Changed direction.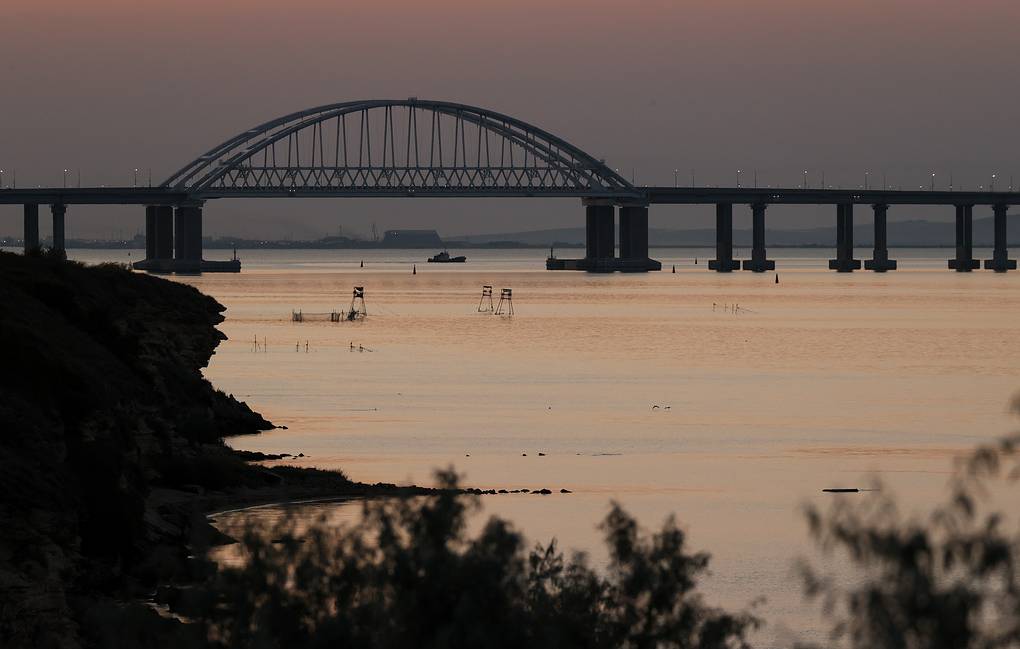 The area of ​​the bridge connecting the mainland with Crimea is often affected by air raids – Photo: TASS
The Russian Defense Ministry also alleges that Ukraine tried to attack facilities in Russia with drones, which they jammed with electronic warfare means and crashed in the northwest of the Black Sea.
According to CNN, it appears that Ukrainian forces are intensifying their efforts to undermine Russia's air superiority by attacking bases inside Russian territory with fighter jets.
Shortly before Russia's announcement about the airstrikes in Crimea, Kiev officials also said they had attacked Russia's Shaykovka military air base, which operates Tu-22M3 supersonic long-range bombers. .
Meanwhile, the Russian side accused Ukraine of attacking the Soltsy military air base in the Novgorod region.
Kiev officials said that the attack on Shaykovka took place on 21 August, with the attack on Solsi occurring earlier. At least one aircraft was damaged in the attack on Shaykovka in the Kaluga region, according to Ukrainian Defense Intelligence Service spokesman Andrey Yusov.
Yusov also emphasized that this was a specific act from within Russia and that Ukraine, in many other cases, carried out various acts from within Russia.
Russia has not officially commented on the Shaykovka incident, but a Russian military blogger named Baza said that there was a Ukrainian drone that crashed at the Shaykovka base on 21 August and that "there was an unused aircraft in the area". The airport was damaged.
Meanwhile, Mash, another Russian Telegram channel, reported that a Ukrainian drone had landed at Shaykovka airport, but was detected in time and shot down.
Earlier, regional governor Vladislav Shapsha reported that another drone attack had been foiled in Kirov province, where there is an air base and also deep into Russian territory.