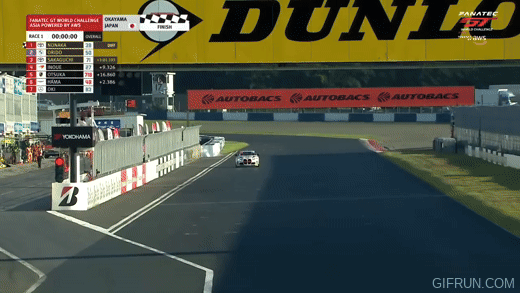 In motorsport, even the slightest miscalculation can have unpredictable consequences. A rare example of this happened last weekend at the Asian GT4 race at the Okayama International Circuit.
Notably, Japanese driver Max Orido and his teammate Masaaki Kano led the race from the first lap. By the final lap, his BMW M4 GT4 had overtaken the second-placed Toyota GR Supra GT4 by 33 seconds.
However, a few hundred meters from the finish line, the car suddenly slowed down. The commentator of the tournament himself did not understand what happened at that time. They thought that Orido was going to slow down… to tease the opponent behind, or deliberately slow down so that he would not have to finish a round waiting for the opponent behind to finish.
Due to miscalculation, the driver has to push the car to the finish line only a few tens of meters away
However, when the car came to a complete stop and the 55-year-old racer had to get out to push the car to the finish line, it became clear that something was wrong with the racing car. As Orido pushed to the finish line, the 5 opponents behind him quickly overtook him to reach the finish line first.
It was later confirmed that the sudden deceleration was due to running out of fuel.
A failure in the last race saw Max Orido's team YZ Racing lose not only the lead, but their chance to win the race early on.
Without miscalculating the amount of fuel to be injected, the Japanese driver and his team won the season championship. At least, though, they finally got there in the final episode, which took place a day after the aforementioned "nightmare".