Last month, India surprised buyers by banning exports of plain rice, following a ban on exports of broken rice last year. Indian Prime Minister Narendra Modi's administration has stepped up efforts to rein in domestic food prices ahead of elections due early next year.
Notably, rainfall in major rice-producing states (West Bengal, Uttar Pradesh, Jharkhand, Bihar, Chhattisgarh and Andhra Pradesh) has so far been below normal, raising concerns about domestic supplies.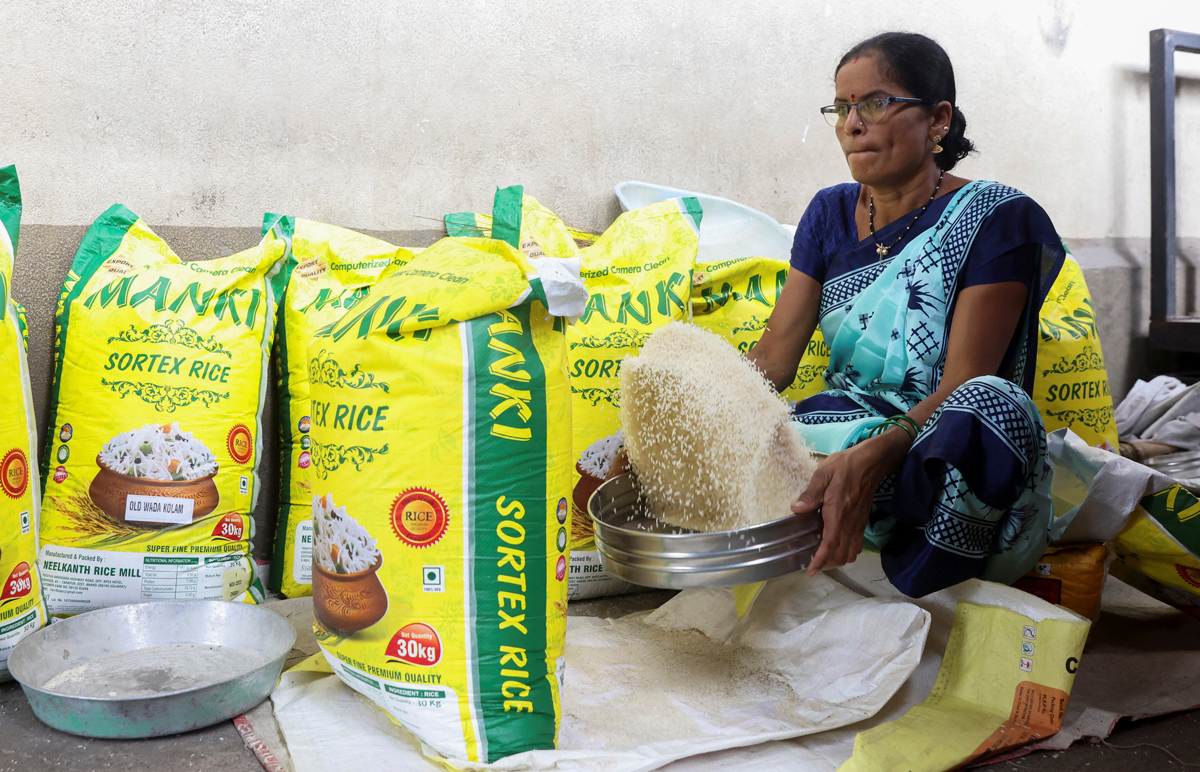 Rice is sold at a market on August 4 in Navi Mumbai – India. Photo: Reuters
by page BloombergRice prices in Asia rose this month to their highest in nearly 15 years after India's move and concerns about Thailand's rice production prospects.
The Food and Agriculture Organization (FAO) of the United Nations has warned of adverse weather conditions affecting rice production and supplies.
"Global rice prices are particularly worrying. It looks like food price volatility will continue in the coming months," said Qingfeng Zhang, an expert at the Asian Development Bank (ADB).
A combination of factors is raising concerns that a short supply of rice could cause prices of other food commodities to rise sharply again in Asia.
Those factors include the extreme climate caused by global warming, as well as the presence of the El Niño weather phenomenon, Russia's withdrawal from the Black Sea Grain Initiative, and food protectionist policies in the form of trade sanctions.
Maybank (Malaysia) Economist Ms. Erica Tai said that if you look at the overall supply and demand data, Asian countries are very well positioned in the rice sector to recover from the price and supply shocks in the market.
However, this expert argued that with the weather pattern of an El Niño event likely to occur in the near future, the disruption to the food supply could be massive.
According to Ms. Erica Tai, the main concern is not only the supply of rice being affected, but also the quantity of agricultural products in general which is at risk of negative impact and this could lead to higher consumer price inflation.