Reporting from the plane crash site on 24 August, channel reporter Amin Derghami al Jazeera Said that the operation to search for aircraft parts and passengers is going on, but the body of the head of the private military company Wagner has not been found.
This reporter said: "Russian authorities have confirmed that Mr. Yevgeny Prigozhin was on the flight. The Russian Civil Aviation Authority has released the list of passengers, including 7 members of Wagner and 3 crew members."
"However, so far the investigation team has not confirmed whether Mr Prigozhin's body has been found or whether he died in the accident."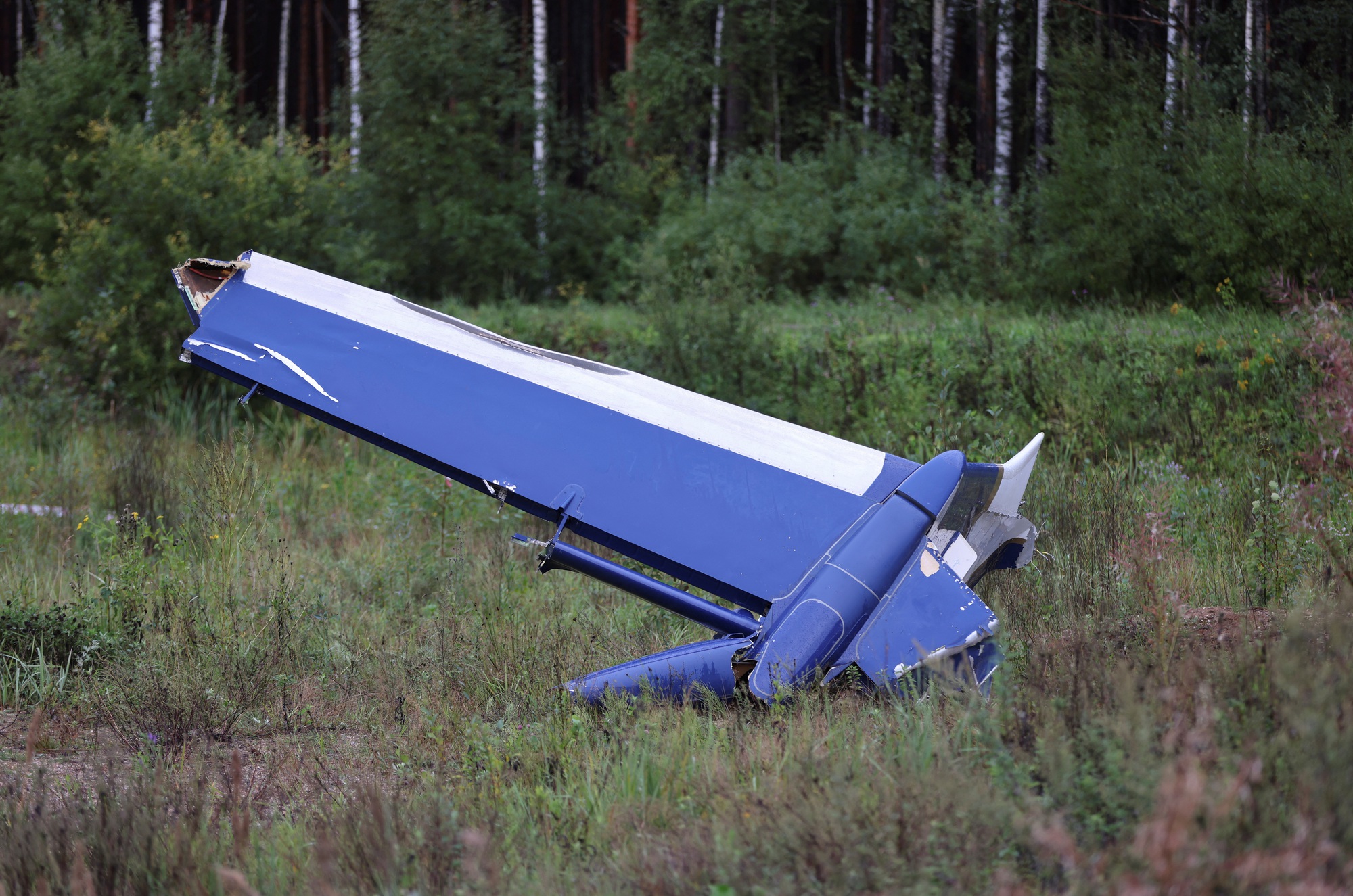 The wreckage of the aircraft at the scene on 24 August. Photo: Reuters
According to CNN, the black trucks carrying the victim's body arrived at the Tver Regional Forensic Examination Bureau. Russian media had earlier reported that eight bodies had been found at the crash site. Russian officials said the process of verifying the identities of the victims was ongoing.
Vitaly Stepanok, a 72-year-old resident of the village of Kuzenkino, told the news agency reuters What happened when the plane allegedly carrying Mr. Prigozhin fell out of the sky.
Stepanok said he initially heard a loud bang and feared the plane would hit houses in Kuzenkino, between Moscow and St. Petersburg.
"Normally, if there's an explosion on the ground, there's an echo, but there's only one explosion and I look up and I see white smoke," Mr Stepanok said.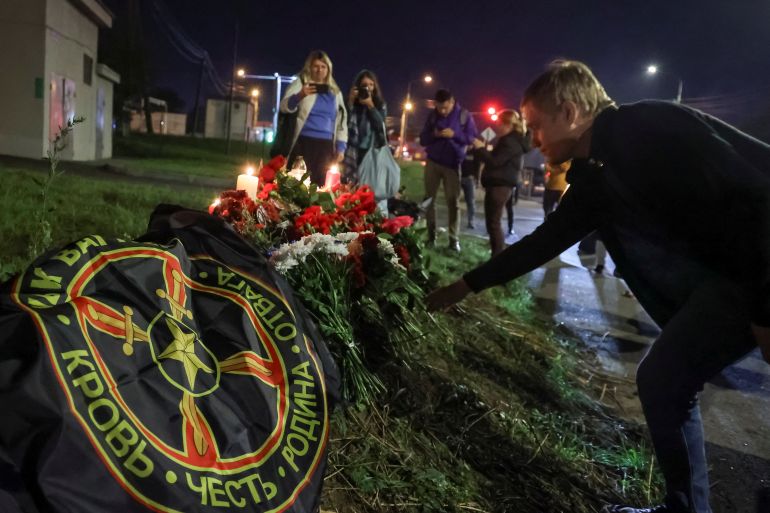 A man lays flowers in memory of the victims of the plane crash in Saint Petersburg, Russia. Photo: Reuters
This resident reported that the plane was falling to the ground not with its nose, but with its wings.
After the accident, Mr Stepanok rode his bicycle to the scene of the accident for about 20 minutes. When he reached there, he saw that everything was burning and dead bodies were thrown out.
station wise CNNThe Kremlin and the Russian Defense Ministry have not yet commented on the plane crash.
The Investigative Committee of the Russian Federation has opened a criminal investigation, while the Russian Federal Aviation Administration (Rosaviation) has also established a Special Investigative Committee to clarify the cause and circumstances of the accident.