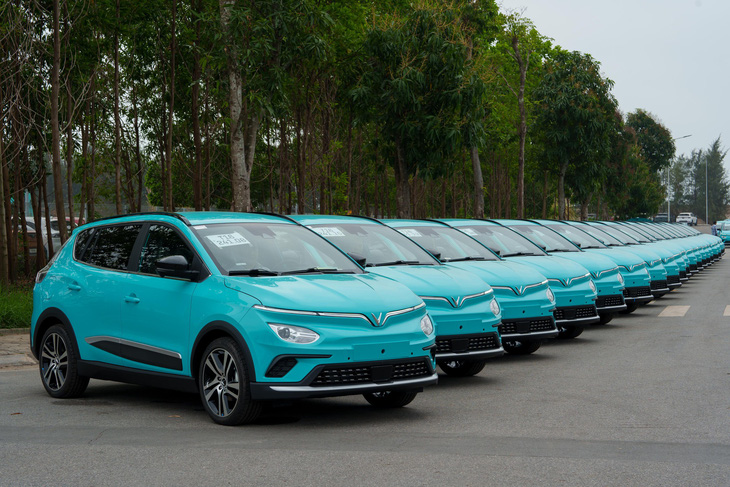 phasing out petrol cars by 2050
Accordingly, the Ministry of Transport (MoT) requests ministries and branches to comment before 28 August and report to the Prime Minister before 30 August.
"If written comments are not received by the Ministry of Transport, it will be presumed that the agencies agree with the draft report," the written opinion of the transport ministry said.
The second consultation document on policy supporting the conversion to electric cars was sent by the Ministry of Transport to 7 ministries: Industry and Trade, Finance, Planning and Investment, Construction, Justice, Natural Resources and Environment., Science and Technology; Vietnam Automobile Manufacturers Association.
And sent to 5 domestic automobile manufacturing and assembling companies, including: Winfast Trading & Service Company Limited, Toyota Vietnam, Ford Vietnam, Truong Hai Automobile Joint Stock Company, and Group Joint Stock Company. Thanh Cong Group.
The Ministry of Transport said that as of July 31, there were 8 ministries, ministerial-level agencies and 30 provinces and cities No comment on report proposing policies to support conversion to electric cars,
According to this ministry, as of the end of July this year, there are about 20,065 electric cars in use, most of which are domestically produced and assembled.
In the proposed policy to support the transition to electric cars, the Ministry of Transport also aims that by 2025, 100% of buses will invest in new electricity and green energy; And by 2030, 100% of taxis will replace and invest in new electric and green energy.
By 2050, 100% of vehicles and construction machines will switch to electric and green energy, and at the same time, charging infrastructure will be completed and green energy will be provided to meet the needs of people and businesses.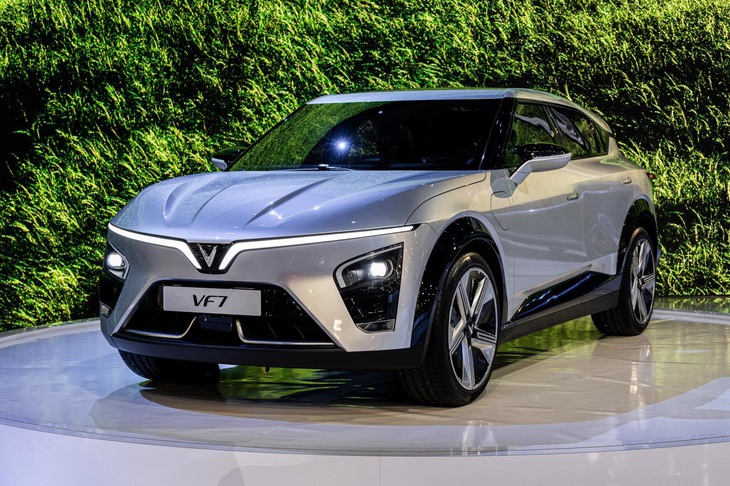 Enterprise offers to support buyers with $1,000/electric car
Regarding the support policy for electric cars, in the report sent to the ministries, branches, associations, localities and large-scale automobile manufacturers and assemblers in the country, the Ministry of Transport proposed a comprehensive treatment of legal regulations; Finance and Investments; import; Operation Exploit.
Key policies are such as: adding electric car manufacturing and assembling industry, electric car battery production to the set of industries with special investment incentives; Exemption from taxes, duties, land rent, import tax, preferential access to credit, exemption and reduction in registration fee, license plate registration fee.
Support electricity prices for charging stations/posts, collect emissions fees for fossil fuel-powered vehicles, increase priority in traffic with electric vehicles, and provide funding for research work. technology, technology transfer…
In a report sent to ministries and regions, the Ministry of Transport also mentioned several policy proposals for electric car manufacturing and assembling enterprises, such as continuing a special consumption tax incentive of 3% for electric cars.
VAT exemption to be implemented for the first 5 years after February 28, 2027, 50% VAT reduction in the next 5 years; Registration fee waiver for electric cars for 5 years from 1st March 2022, registration fee to be reduced by 50% in next 2 years.
License plate fee waiver for first 3 years, 50% reduction in license plate fee for electric cars.
It's worth noting that electric car manufacturers offer a $1,000/car subsidy to electric car buyers.
The Ministry of Transport also requested the Ministry of Finance to study and develop a policy to directly support organizations and individuals to convert to electric cars according to state budget resources.
There are currently 2 enterprises manufacturing and assembling electric cars in the whole country, namely Winfast and TMT Automobile Joint Stock Company, besides Thanh Cong Group Joint Stock Company and Truong Hai Automobile Joint Stock Company have introduced some models of electric cars. Have done Electric cars from Hyundai, KIA for the customers.
(TagstoTranslate)electric car