According to the TASS news agency (Russia), the Russian Investigative Committee said that a detailed investigation at the scene is still ongoing.
Officials said the process of identifying the victims is underway. Apart from this, flight recorder (black box) was also found.
The Investigative Committee stated that important documents and objects used to determine the nature of the accident have been collected.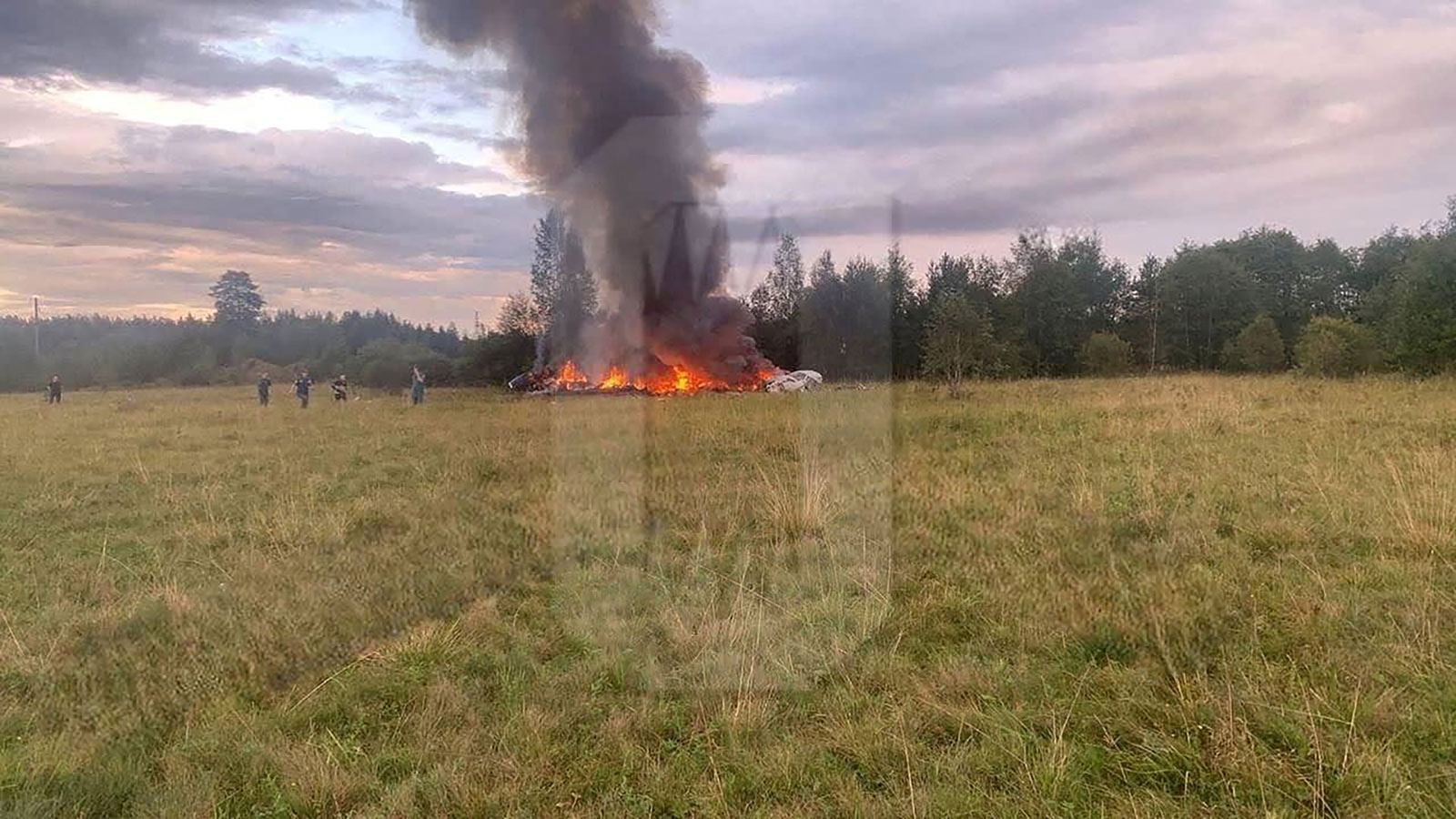 Scene of the plane crash on 23 August. Photo: Reuters
Airplanes are typically equipped with two black boxes, which include a cockpit voice recorder and a flight data recorder.
The Russian Investigative Committee said it recovered the data recorder from the flight, indicating it had found both black boxes.
On 23 August the Russian Emergencies Ministry said that an Embraer Legacy private plane was on its way from Moscow to St. Petersburg crashes in the Tver region of Russia, killing all 10 people on board.
Yevgeny Prigozhin, head of the Wagner private military company, was among the passengers, according to a passenger list provided by Rosaviatsiya, the federal air transport agency.
The plane crash occurred just two months after leader Wagner launched an unsuccessful rebellion.
On 25 August, Kremlin spokesman Dmitry Peskov denied that Moscow was behind the plane crash, calling it a "lie".
The day before, President Putin expressed his condolences to the families of the victims of the plane crash.
Vasant Mai