The Indian government has imposed an export tax of 20% on parboiled rice with immediate effect, according to an announcement by the country's finance ministry on August 25.
Parboiled rice accounts for about a third of India's total rice exports, which will be around 7.4 million tonnes by 2022. An agent in Mumbai said that with the new tariffs, Indian parboiled rice would be as expensive as parboiled rice from Thailand and Pakistan.
According to the news agency BloombergIndia is the world's largest rice exporter, accounting for 40% of the global rice trade. Following a ban on exports of broken rice last year, India banned the export of all types of plain rice, which accounts for about 80% of its total rice exports.
India's move pushed rice prices in Asia to their highest in nearly 15 years earlier this month and could go higher, contributing to higher costs for importers such as the Philippines and some African countries.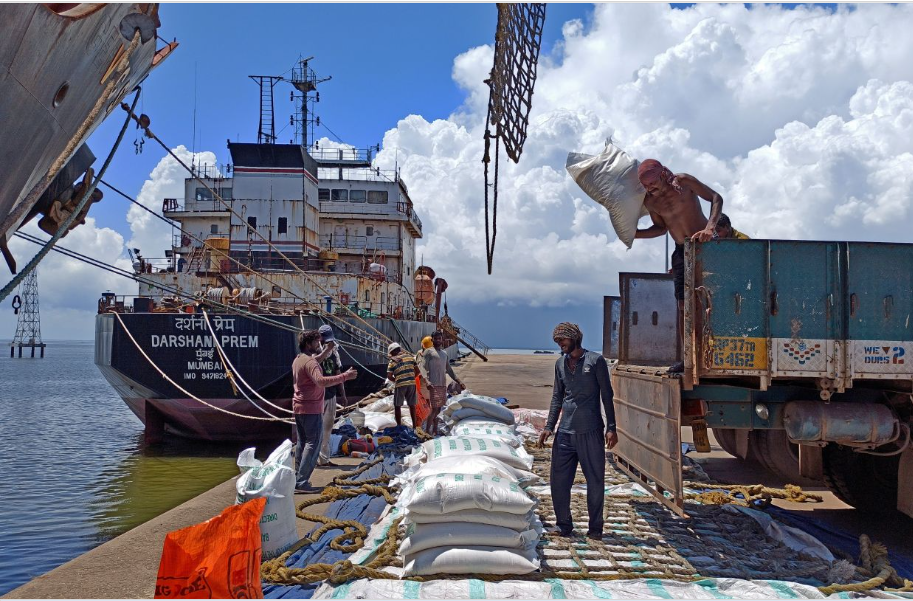 India is currently the world's largest rice exporter, accounting for about 40% of the global rice trade. Photo: Reuters
Rice is the staple food of almost half of the world's population. India's restrictive measures come at a time when food prices remain high due to conflict in Ukraine and climate change threatens supplies of cereals and oilseeds.
Not only India, Myanmar is also planning to temporarily ban rice exports to control rising domestic prices. A senior member of the Myanmar Rice Federation told the news agency reuters: "We will temporarily restrict rice exports for about 45 days from the end of this month."
According to data from the US Department of Agriculture, Myanmar is the world's fifth largest rice exporter, selling more than 2 million tons of rice per year. A Mumbai-India based agent said Myanmar's move would indicate a bullish market and buyers would be more concerned.
Meanwhile, export prices of Thailand's 5% broken rice have increased to USD 630/tonne after rising to USD 620/tonne from USD 615/tonne last week.
Global rice importers, including the Philippines and Indonesia, are rushing to increase rice purchases in the context of dry weather caused by the El Nino phenomenon, which is expected to further reduce rice production in the near future.