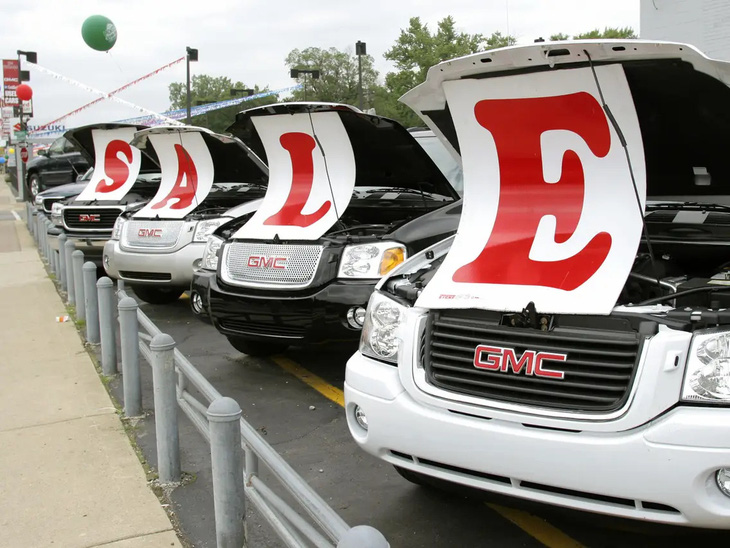 Below is the car buying experience of Mr. Hoang Anh, who lives in Hanoi:
Many people do not like to buy a used car, whatever it may be. They say the new car is durable, beautiful, doesn't have to worry about scratches or minor damage, doesn't need to be decorated unless you want to add something else.
I do not deny the advantages of new cars. But I myself always buy old cars, be it from when I used to ride a bicycle or buy a car now.
New cars are said to have fewer problems than older cars. But I think old cars only "drive" you if you don't test carefully, know nothing about cars or don't have people familiar with cars.
If you have a little knowledge or have a family member who repairs cars like me, buying a new car is fine, while buying a used car is much cheaper.
A good car is always good, be it 2017 or 2023. Even a new car is not 100% guaranteed not to break down. Then there's no reason to expect to buy a "spotless" used car.
Some people think that new cars will have new technology, new design. But I guess, every year companies release new cars, so there is only one year when your car gets old. Does anyone change their car once a year, unless they are a billionaire?
In addition, the new car also has many problems, which I am afraid of. Price is a factor worth considering. Although the current market trend is bearish, "beer with peanuts" has existed for a long time. This rarely happens if you buy a used car.
I accept that used cars can easily be "priced up" by rewinding the odo or turning crashed cars into water into "zinn cars". But even when buying a new car, it is still possible to get into a "buy a new car, get an old" situation, as some cases have been reported in the press. As I said, nothing is 100% secure.
Another reason I always buy a used car is the possibility of theft or an accident. My sister used to go shopping with a new bicycle, even when it was locked, it would get stolen (the store has no cameras or security, customers have to keep the property themselves). Meanwhile, my mother rides in a creaking car. He never locked it and the car followed him until it was no longer usable.
Seeing this, I realized that: Once something happens, the damage caused by the use of the old car will be much less "painful" than that of the new car. When buying to help with "wallet pain", I simply buy an older car when the damage is less "heart attack".
Reader Hoang Anh