China's state broadcaster CCTV reported that Raimondo met Mr. Lin Feng, director of the Americas and Oceania Affairs Department of China's Ministry of Commerce, at the airport.
This is Raimondo's first visit to China. The US Commerce Secretary is the fourth senior US official to visit China in recent months, after President Joe Biden's climate change envoy John Kerry, Treasury Secretary Janet Yellen and Secretary of State Antony Blinken.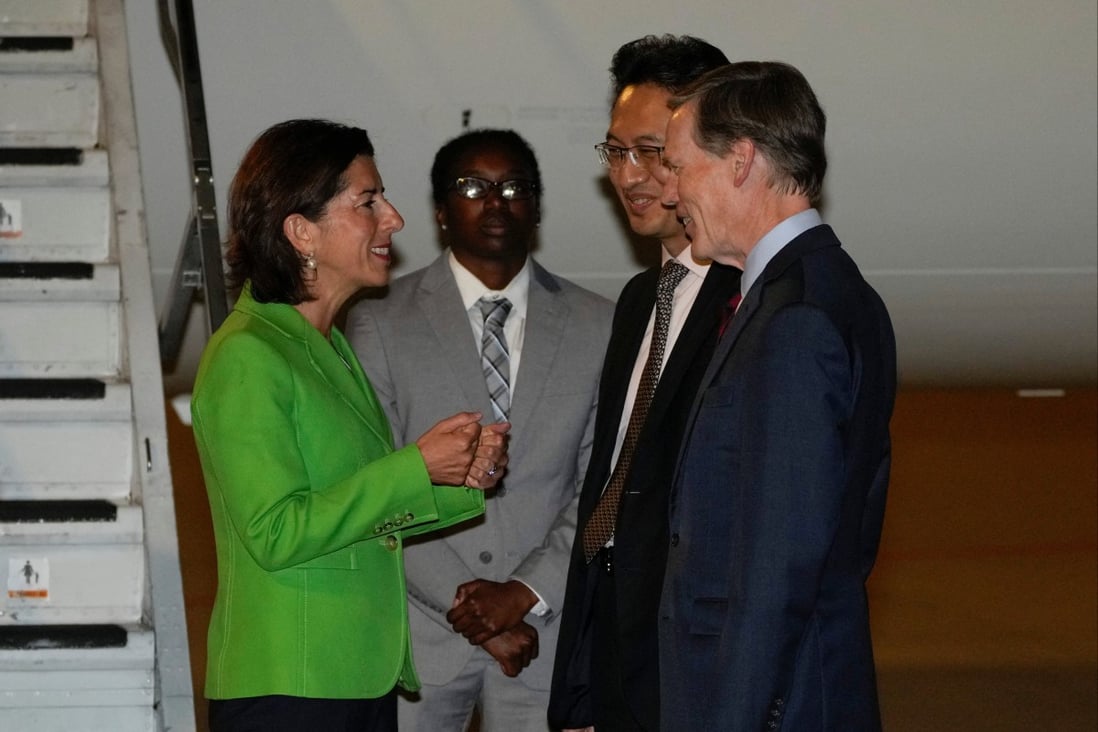 Ms. Raimondo met Mr. Lin Feng, Director of the Department of America and Oceania Affairs of China's Ministry of Commerce at the airport. Photo: Reuters
Ms. Raimondo is scheduled to meet Chinese trade officials and officials in Beijing and Shanghai. The ministers are expected to raise a range of issues including market access, raids on US consulting firms, China's ban on the sale of products by Micron Technology, data protection and Beijing's anti-espionage laws.
Meanwhile, Beijing is expected to ask the US to ease controls on sales of chips, software and machinery to China's semiconductor industry, according to the South China Morning Post.
At the BRICS summit in South Africa last week, Chinese Commerce Minister Wang Wentao criticized the US for "hegemonic" tendencies.
China's Ministry of Commerce spokesman Xu Xueting said on Wednesday that Beijing would "explain its position" on several "imminent" trade issues during Raimondo's visit. According to Reuters, Ms Raimondo spoke to President Joe Biden on August 24 about his visit and his message to increase dialogue with China to reduce tensions.
Chinese Ambassador to the US Xie Feng, who met Raimondo last week, also said China seeks mutual respect, peaceful coexistence and win-win cooperation.
Vasant Mai