"President Yoon Suk-yeol and Prime Minister Han Duck-soo had a seafood lunch. The presidential office cafeteria also put raw fish and grilled mackerel on the menu for staff this afternoon." reuters Cited the announcement of the President of Korea on 28 August.
A decision to include seafood in the daily lunch menu at South Korea's presidential office will be held for a week from August 28, in a bid to address public concerns about the cuisine's safety. Japan's local seafood has started discharging radioactive water from the Fukushima nuclear plant into the sea.
South Korea's presidential office did not release photos of Yoon Suk-yeol eating seafood, but posted other photos showing cafeteria workers serving sliced ​​raw fish to various officials.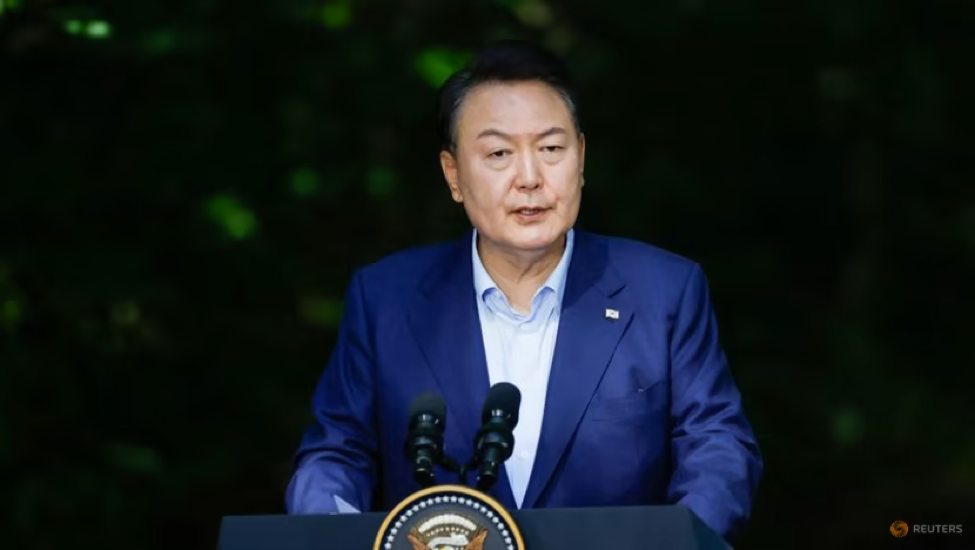 Yoon Suk-yeol, President of South Korea. Photo: Reuters
Japan began releasing radioactive water from the Fukushima nuclear plant into the ocean on 24 August. This triggered protests in Japan and neighboring countries. Chinese consumers are particularly upset, and Beijing has announced a comprehensive ban on all seafood from Japan.
The South Korean government says it has found no problems with Japan's wastewater discharge, but residents are still concerned about the danger of radioactive seafood.
The results of a media research poll last month showed that 62 percent of South Koreans said they would reduce or stop consuming seafood after Japan released the wastewater, although the government assured it would continue with the process. Will closely monitor.
Prime Minister Han Duck-soo said on 24 August that the ban on imports of food and seafood from Fukushima would remain in place until the Korean public's concerns were eased.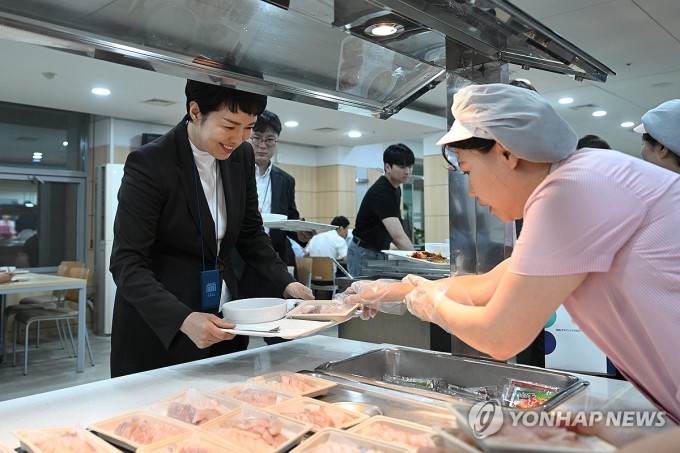 Press Secretary of the President of the Republic of Korea Kim Eun-hee (left) has a seafood lunch at the cafeteria of the President's Office on August 28. Photo: Yonhap
bang hung